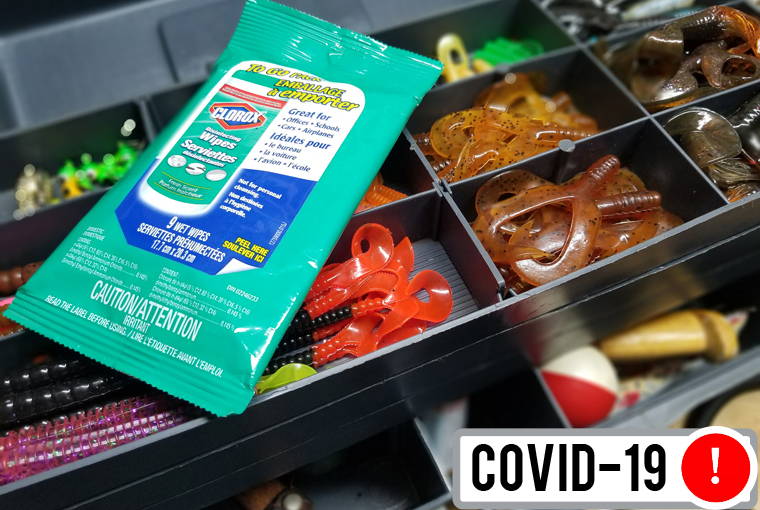 Editor's note: Please check back regularly as many of these stories will be updated to reflect changes.
The global outbreak of novel coronavirus COVID-19 is having a tremendous impact on life around the world.
Our editorial team is bringing you the latest information on how the Ontario outdoors community is being affected by the pandemic. If you have information to share, please email us here.
Here are our latest COVID-19-related stories:
• Rough times for some outfitters
• Trent-Severn Waterway opens Friday
• Ontario whitetails test positive for COVID
• Funding continues to aid northern businesses
• In-person Toronto International Boat Show events cancelled for 2022
• Staycation tax credit welcome
• Toronto Sportsmen's Show planning return
• Northern businesses get more than $26 million
• COVID-19 antibodies found in wild US deer
• Tourism recovery funding offered
• COVID-19 impacting lamprey control efforts
• Deer group no longer in Canada
• Orillia restricting boat launch and parking for non-residents
• Ontario-based online hunter safety course coming
• Canpar stops shipping firearms and ammo
• Waterway opening delayed by pandemic
• Pandemic fuels interest in hunting and fishing
• Port Hope closes Ganaraska River lands
• Fishing tackle and boat stock still low
• Support in budget welcomed by tourism industry
• Budget includes support for tourism
• Ammunition shortage in Canada
• 2021 outdoors shows up in air
• 2021 Toronto Sportsmen's Show cancelled
• No delays with Outdoors Cards: MNRF
• 2021 Toronto International Boat Show cancelled
• Northumberland County votes down fall turkey hunt
• Ask a CO: How the pandemic has affected the work of a CO
• Port Hope closes Ganaraska access, trails before salmon migration
• Researchers surveying angler behaviour
• Border closure hurting tourism operations
• COVID-19 adds to process for mailing guns
• Input sought on Ganaraska fishing
• Firearms licence production delayed and restarted
• OFAH calls for PAL extensions
• Access to Cambridge-area lake closed
• Hunter education moves online
• Spring waterfowl surveys cancelled
• Free fishing in July extended
• Canada Goose moves towards reclaimed fur
• Toronto Sportsmen's Show bought by Master Promotions
• National fishing week returns July 4-12
• Gun retailers hurt by COVID-19, new restrictions
• Ontario Parks to reopen gradually
• Lamprey control affected by COVID-19
• Sail closing two Ontario stores
• Short-term rentals can reopen
• Ask an expert: Can fish transmit COVID-19?
• Ask an expert: Can biting insects transmit COVID-19?
• Pheasant hunt cancelled in Pelee
• No changes to fishing: Premier
• Derby cancelled over COVID-19
• Waterway opening delayed by COVID-19
• Ministries temporarily exempt from 30-day consultation requirement
• Are fishing and hunting seasons closed?
• COVID-19 closures hurting outdoors business
• Gun licence production halted
• COVID-19 causes surge in gun, ammo sales
• Teddy bear hunts gain popularity
• Ontario Parks closed care of COVID-19
OFAH offers resources
The Ontario Federation of Anglers and Hunters (OFAH) has a list of frequently asked COVID-19-related questions and answers here and list of outdoors-related restrictions and closures here.
Read more outdoors news here