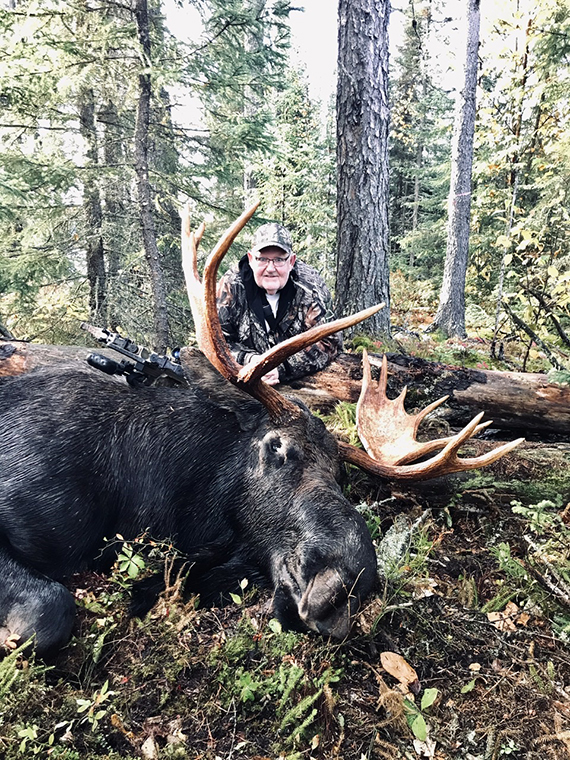 Congratulations to our Nikon Canada Photo Friday contest winner, George Clark of Thunder Bay. George was successful for the second year in a row taking a moose within the archery season in NWO. After calling in the rain, he heard grunts, and gradually saw the great rack approaching him through the bush, swaying back and forth. George let the bolt fly from his crossbow at 30 yards, and rallied in celebration with his son, Dustin, his brother Donald, and his friend Grizz.
George wins an OOD mug and is entered in a monthly draw for a Nikon Coolpix camera just for submitting this photo. Don't miss your chance to win! Enter your outdoors photos in our Memory Bank Contest.
To see other great outdoors photos submitted to our Memory Bank click here.