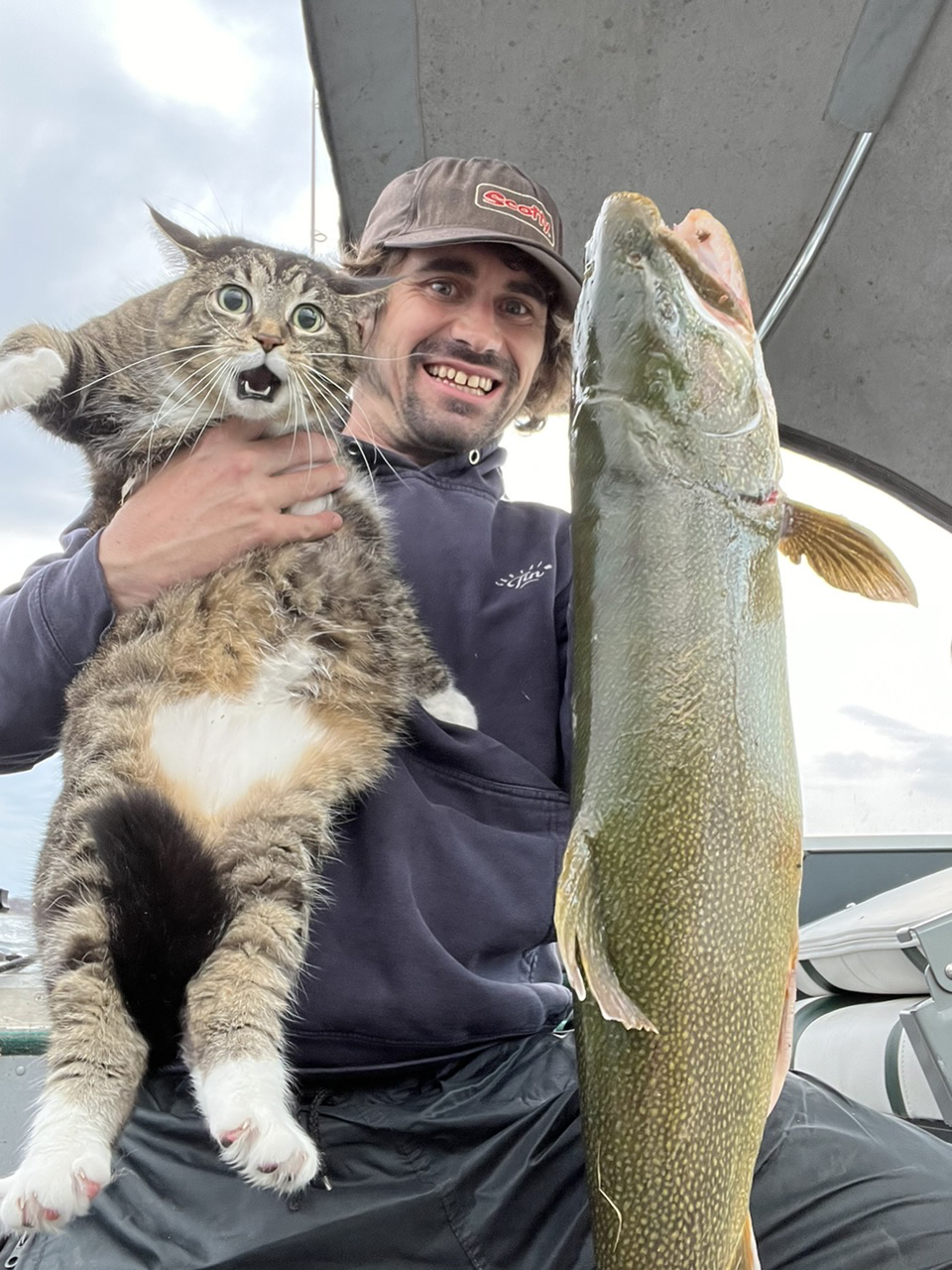 Congratulations to Photo Friday winner, Jay Crowells of Milford, whose cat, Zeppy, wanted to know why Jay spent so much time on a FMZ 20 lake. Here they are with the spoils of 50/50 method snap-weight trolling with a Michigan stinger and shoehorn spoon.
Submit your photos to oodmag.com/mbentry for a chance to win an Ontario OUT of DOORS prize as part of our weekly Photo Friday contest.
Jay wins an OOD prize just for submitting this photo. Don't miss your chance to win! Enter your outdoors photos in our Memory Bank Contest.
To see other great outdoors photos submitted to our Memory Bank click here