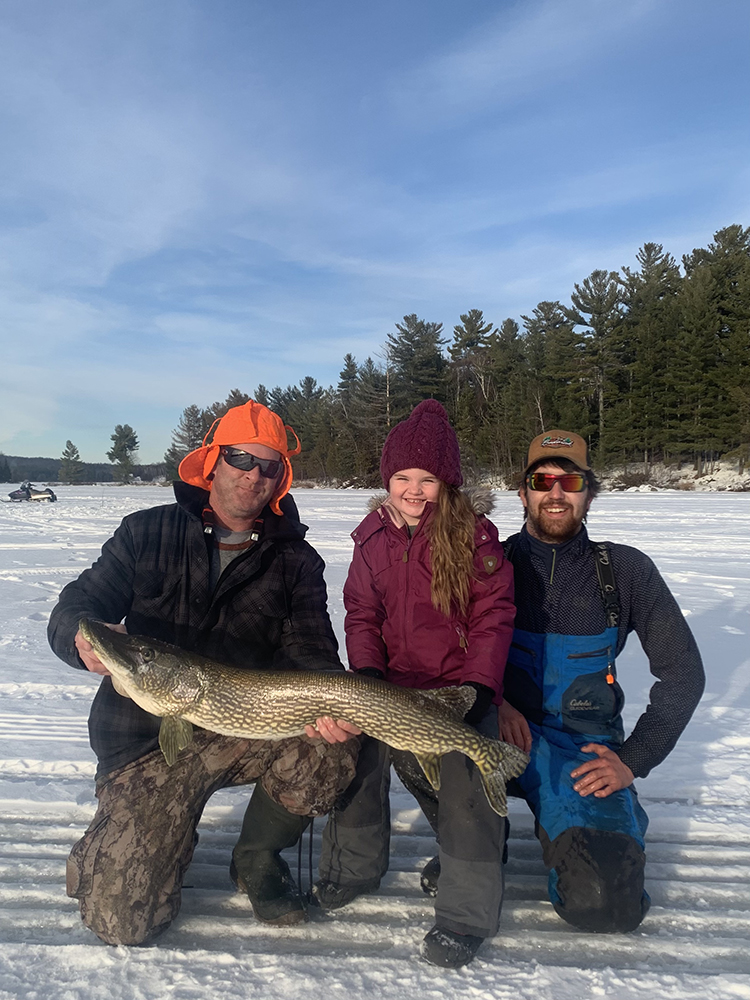 Congratulations to #PhotoFriday winner Olivia Keller of Palmer Rapids, whose ice fishing party consisting of Ian Budarick, Ian's daughter Blakey, and Uncle Matty, brought up a 23.5-pound, 42-inch pike last winter in FMZ 15.
Submit your photos to oodmag.com/mbentry for a chance to win an Ontario OUT of DOORS prize as part of our weekly Photo Friday contest.
Olivia wins an OOD prize just for submitting these photos. Don't miss your chance to win! Enter your outdoors photos in our Memory Bank Contest.
To see other great outdoors photos submitted to our Memory Bank click here