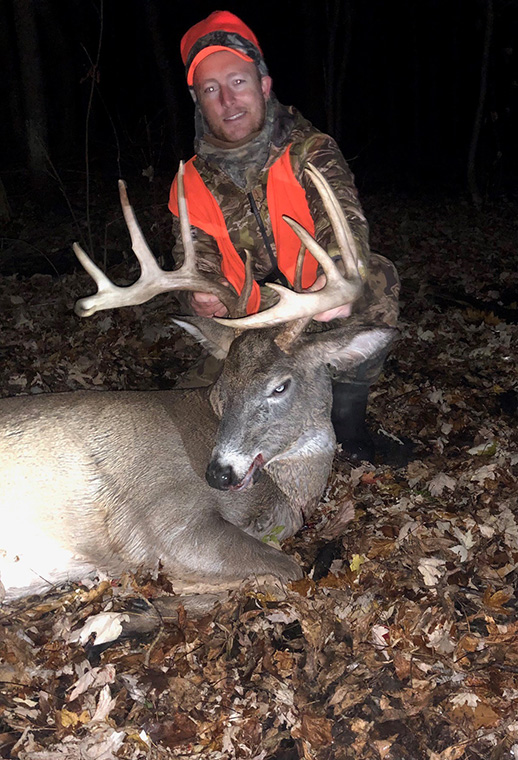 Congratulations to Photo Friday winner Brennan McGurn of Yarker, who harvested his biggest buck to date on a solo hunt with a climbing tree stand on his farm in November. Patience paid off as Brennan passed on some does and a smaller buck, before the deer he was after appeared.

Submit your photos at oodmag.com/mbentry for a chance to win an Ontario OUT of DOORS prize as part of our weekly Photo Friday contest.
Brennan wins an OOD prize just for submitting this photo. Don't miss your chance to win! Enter your outdoors photos in our Memory Bank Contest.
To see other great outdoors photos submitted to our Memory Bank click here