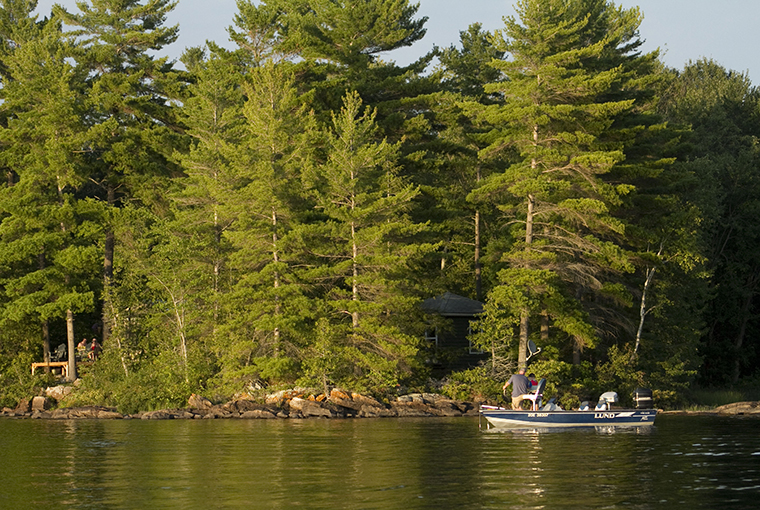 Fishing and hunting-related businesses in the Algoma and Manitoulin regions are benefiting from more than $1.5 million in provincial funding from the Northern Ontario Recovery Program (NORP).
The program is helping 74 local businesses adapt to COVID-19 public health guidelines, funding building renovations, installation of safety equipment, and health and safety upgrades, the Ministry of Northern Development, Mines, Natural Resources, and Forestry stated.
Support appreciated
Recipients include Chapleau's Happy Day Lodge and Prairie Bee Camps, a cabin and boat rental business for hunting and fishing, received $25,000 to reconfigure cabins and build additional docks so that guests can keep a safe distance. The funding also helped the business purchase personal protective equipment and cleaning supplies, officials stated.
"We want to express how thankful we are for the support from Northern Ontario Recovery Program as it was much appreciated and needed," owners Robert and Sondra Zimmerman stated.
"It gave us the financial confidence to make changes to open our establishment safely. We were able to focus on projects that not only would benefit the future, but this assistance went above and beyond by giving us hope, anticipation, and positive energy, as each project was completed toward the gradual opening of our business. Once again, it was not only a financial benefit but an emotional boost during these uncertain times."
Feedback positive
Kensington Point Marina, a full-service marina in Desbarats, received $25,000 to build four customized docks, install shields and reconfigure the service, parts, and workspaces to ensure health and safety protocols are met.
"The (program) funding came at a time when the marina industry was struggling with the loss of tourism due to the pandemic," marina president David Farrar stated.
"We are so thankful to have received this grant; we were able to expand the docks to provide social distancing, thereby providing a safe environment for customers and staff to interact. Kensington Point Marina has received positive feedback from the community and families on the new dock structure and we are fortunate to have received this funding."
Some 43 businesses in the Parry Sound region were announced as NORP recipients on Oct. 27.
Click here for more outdoors news
To read more about how COVID-19 is impacting your outdoors community, click here