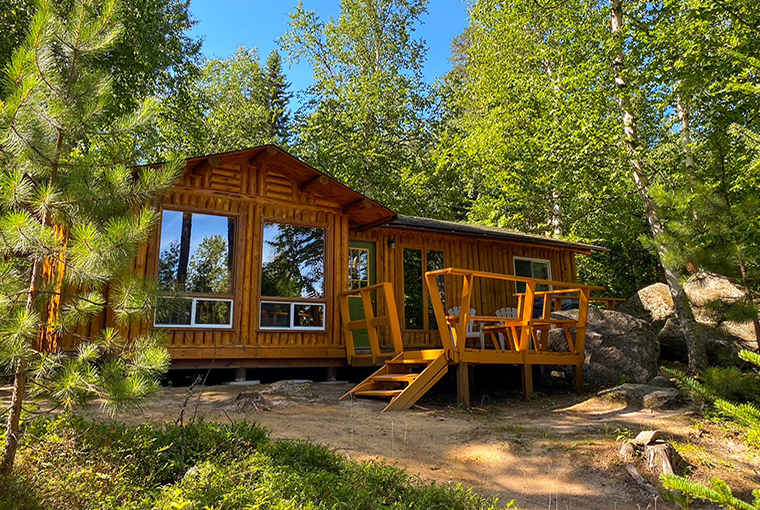 A second Ontario Small Business Support Grant payment announced in the 2021 provincial budget will help many businesses get through another pandemic-ravaged season, says a tourism operator welcoming the additional support.
Small businesses, including hunting, fishing, and recreational camps not eligible for the initial payment, can apply for grants of between $10,000 and $20,000, the province announced on Wednesday, March 24. The deadline is March 31.
Those who already received the grant, meanwhile, will automatically receive a second payment equal to the amount of their first without having to re-apply. Nearly 100,000 businesses have received more than $1.414 million so far, officials stated.
Grant launched in January
The grant, launched in January, provides direct financial support to eligible small businesses that had to close or significantly restrict services under the province-wide shutdown that began in December 2020.
It is part of a $400 million investment over the next three years to support jobs in the province's tourism, hospitality, and culture industries that have been devastated by the COVID-19 pandemic, the province stated.
The second round of funding provides relief to business owners who felt like they had been "slapped in the face" when the first payment was announced, said Debbie Johnston, owner of Mar Mac Lodge on Esnagi Lake, north of Wawa.
"It excluded accommodations businesses and based eligibility upon April 2019 revenues vs April 2020 revenues, leaving all other seasonal businesses, such as the air charter companies that service the fly-in resorts, ineligible also," she said. "The new grant payment addresses this and ensures many businesses will be able to get through what will likely be another tough season."
Budget offers more
Other parts of the budget also look promising, including the new Ontario Tourism Recovery Program that appears to offer support for costs related to restructuring, safe reopening, recalibrated marketing, and partnership development, Johnston said.
"We are all very curious to learn more about this program and are looking forward to the details being released," she wrote via email.
The province has also committed to introducing a 20% tax credit for eligible Ontario tourism expenses as a means to get Ontarians to explore the province, once it is safe to do so, Johnston pointed out.
"We have spent much time over the past several months restructuring our existing packages and creating new ones with the sole purpose of attracting Ontario travelers," she said. "For the government to bring such an incentive to the table will surely help us in our quest to show all Ontarians the unspoiled wilderness, the unparalleled beauty, and the exceptional comfort they can find at a northern Ontarian wilderness resort."
Eligible businesses can apply for the Ontario Small Business Support Grant and other funding available for small business through one online application by clicking here.
Click here for more COVID-19-related stories
Read more outdoors news here