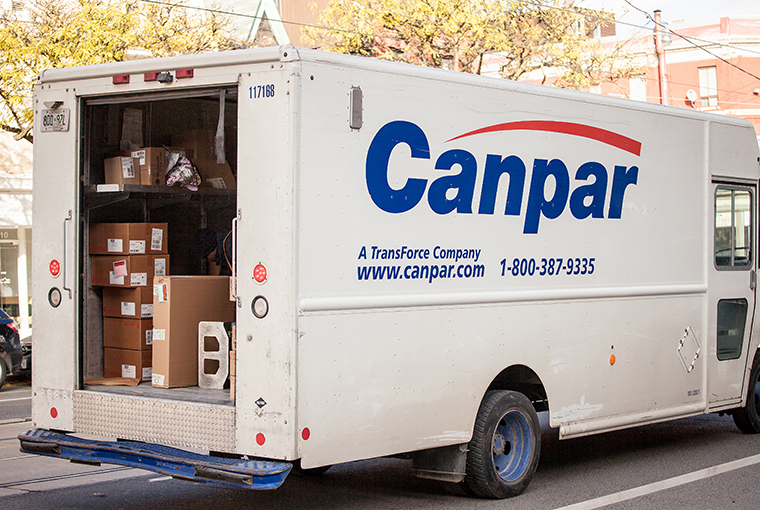 An unexpected announcement by Canpar Express that it would no longer ship firearms, ammunition or gun parts as of noon on May 27 caught its firearms industry customers by surprise and has disrupted some deliveries.
"Canpar's notice to stop moving products from any firearms company on May 27 was sudden, disconcerting and without explanation," said Spyros Chrysochou, General Manager of Stoeger Canada, one of the country's leading firearms distributors with brands like Beretta, Benelli, Tikka, Sako, and more.
"Shipments destined to our business partners in turn for their customers were processed on the dock waiting for pick up when we were advised. While these shipments will be reassigned to other couriers in the following days, it leads to the question as to why this decision was made?"
Pandemic cited as cause
There has been speculation among some firearms groups, businesses, and gun owners that the move was politically motivated by anti-gun sentiment, but Canadian Shooting Arms and Ammunition Association (CSAAA) Managing Director Alison de Groot said an early call to Canpar indicated this wasn't the case. Instead, she was told the reason was that the reliable delivery of firearms, ammunition and gun parts had been made more difficult due to pandemic-related precautions and practices.
The CSAAA has reached out to Canpar to discuss the situation and explore options for a resolution, de Groot said. At press time, she said they are waiting for further dialogue.
"The CSAAA is hoping we can work with Canpar to keep them as a part of our supply chain. Canpar's service to rural, remote and northern communities where access to sporting arms and ammunition retailers is scarce, is critical to a customer group for whom these products are not just for fun. These are customers who need our products for wildlife defence and sustenance hunting. While businesses can securely ship a firearm anywhere in Canada through Canada Post, ammunition can only be securely shipped to these customers by Canpar. Other couriers will securely ship both firearms and ammunition but don't deliver to about 25% of postal codes where our customers live," de Groot said.
Canpar was widely used by members of the firearms industry and known for its relatively inexpensive service.
Click here for more COVID-19-related stories
For more news on firearms, click here