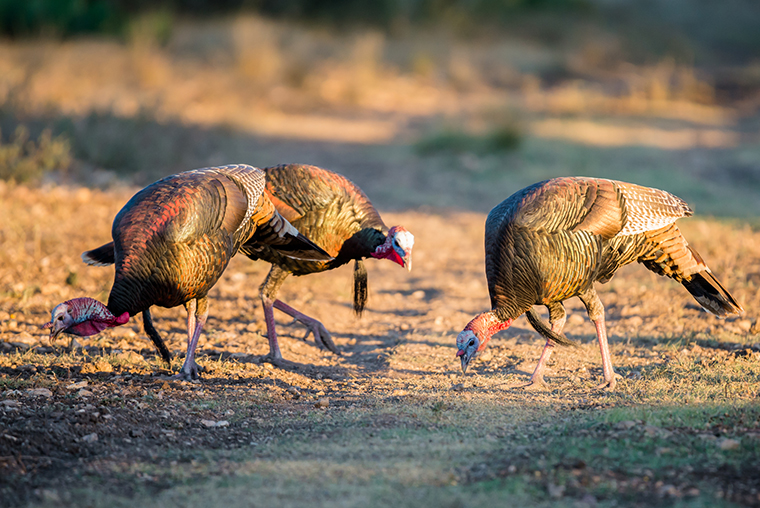 Northumberland County council has voted to prohibit the WMU 72's newly introduced fall turkey hunt in Northumberland County Forest.
The move, announced in late August, was according to a press release, in response to a growing number of visitors to the Northumberland County Forest due to the pandemic. The decision is intended to reduce risk and improve user safety.
Forest busier
"Since the start of the COVID-19 pandemic, the County Forest has seen an increase of 10 to 30% in trail use," said Warden Bob Sanderson. "Ensuring the safety of forest users remains the county's top priority. With the increase of forest users, and with the deer hunting season set to coincide with the proposed turkey hunt, council has determined that prohibiting the fall turkey hunt is in the best interests of public safety."
The county's press release also suggests that because the turkey hunt and the archery hunt for deer overlap, the result would be increased hunting activity in the County Forest. It also stated that there is often an increase in illegally parked vehicles in the forest during hunting season, which risks damage to the forest trails and habitats.
The release also says, "County Council will further review the impacts of all hunting in the County Forest on other users, wildlife, plants, and unique habitats at a future meeting."
OFAH encourages commentary
"The OFAH is disappointed that Northumberland County has decided to pre-emptively ban fall turkey hunting before it even began in their area," said OFAH Resource Management Specialist Lauren Tonelli.
"The County cites safety concerns as one of their reasons for prohibiting the hunt, yet fall turkey season and bow season for deer overlap in every WMU that has a fall turkey hunt without issue. More importantly, Ontario's hunters are some of the most well trained. The County is also concerned with individuals who are disobeying by-laws, however, that should be remedied by increased enforcement, not by singling out a group of users who haven't even been given the opportunity to demonstrate their behaviour. We encourage all hunters in the Northumberland County area to bring up your concerns with the Council."
Click here for more COVID-19-related stories
For more outdoor news, click here