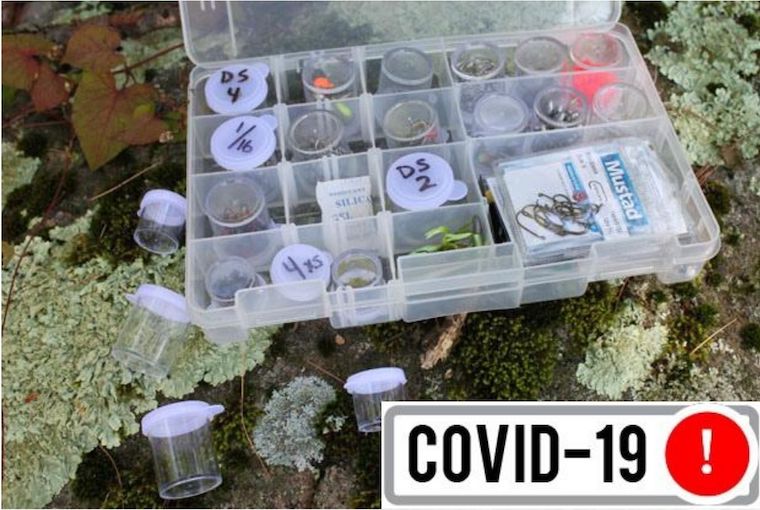 High demand and low supply of fishing tackle and boats caused by the COVID-19 pandemic is expected to continue this year.
High demand
Kim Rhodes, vice-president of Lucky Strike and the president of the Canadian Sportfishing Industry Association, said increased angler participation last year ate up inventory.
"With inventory levels being so low, it will take almost a year to fill them back up providing we don't have any unexpected interruptions," he said. "It is a big job and won't happen overnight. I have been in the fishing tackle industry for 36 years and I have never seen this large of a demand for product ever. Let's hope it continues."
Preparation
Rob Walton, sales director and general manager Canada for Pure Fishing, also saw increased demand for the company's brands, which include Abu Garcia, Berkley, Pflueger, Penn and others.
"We do not expect that (demand) to fall off any time soon as the pandemic stretches on and people continue to pursue outdoor activities such as fishing," he said. "We have been planning for the increase in demand since the late spring of 2020 and we feel we will be able to meet the increase in demand for the majority of products this year."
That said, he added transportation challenges have been impacting availability at the retail level.
New boaters
Those in the market for a new boat are also seeing tight supplies as manufacturers of boats aren't able to keep up with the demand. Rick Layzell, CEO of Boating Ontario Association, said the shortage is being driven by North American demand. Last year saw 320,000 new boaters in the United States and more boats were sold than in any other year in history.
"When the US market surges like it does now, Canada takes a back seat," he said. "The issue is factories don't have the capacity to add 20 or 30% more boats or the staff to build them."
Layzell said this is being seen in all segments of boating from personal watercraft up to large fiberglass boats.
"It's a supply and demand problem driven in a huge part because we rely on U.S. manufacturing," he said. "You can't flip a switch and start building boats in Canada. We just have to be patient and wait it out."
The shortage is also being seen in Canadian-made brands, such as Stanley and Princecraft.
The pandemic was blamed for the shortage, with people not able to go on vacation. "It's definitely being fueled in part by staycation messaging," he said.
For more COVID-19-related stories, click here
Click here for more outdoors news