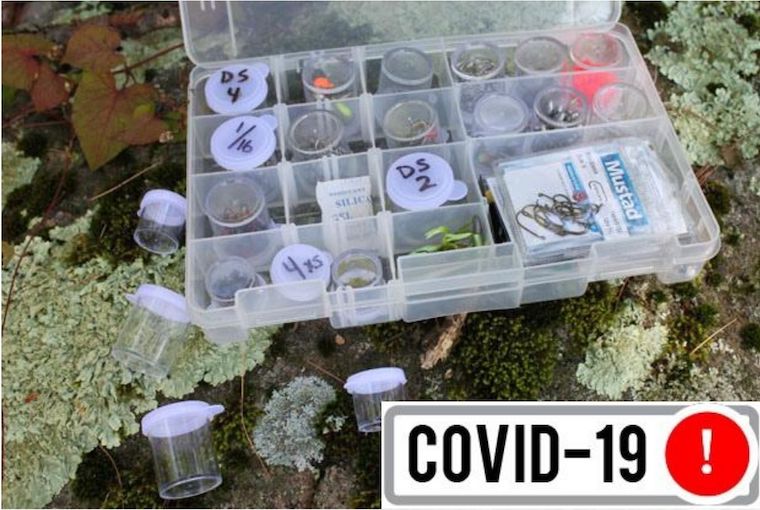 Retailers have had a hard time meeting the demand for fishing tackle during the COVID-19 pandemic.
"It's crazy," said Dave Malloy of Erie Tracker Outfitters in Port Colborne. "It's almost impossible to buy anything (to restock) – spinning reels, trolling reels, it's hard to get anything."
In late July, Malloy said he ordered nine different reels in three different sizes, and all were out of stock.
"We're getting a lot of people buying licences that fished 20 years ago, but haven't fished since," he added.
So many new anglers
Justin Pardy, owner of Gagnon Sports in Oshawa, concurred.
"I've never seen so many new anglers," he said, adding that he is finding it tough to restock in one of his best years ever. Pardy suspects the cancellation of youth sports resulted in more outdoors family time and said a similar situation in the United States has pumped up demand.
Darren Jacko, territory sales manager for southwestern Ontario with DFS Tackle, said he is seeing all manufacturers scrambling to meet orders and is often is only getting a five per cent fill rate.
He said the three million new anglers across the U.S., plus those in Canada, combined with shutdown of Chinese manufacturing facilities, is driving the shortage.
Disaster strikes, sales increase
Mike Melnik, managing director of the Canadian Sportfishing Industry Association (CSIA), had an interesting take on the increase in sales. After the CSIA cancelled its annual meeting and the Toronto Sportsmen's Show, he was expressing his concerns to Kim Rhodes, CSIA president. Rhodes, whose family owns Lucky Strike Bait Works which has been around 92 years, told him every time disaster strikes, fishing tackle sales increase.
"People go back to things they are comfortable with, and in this case, it also provides food," Melnik said.
Click here for more COVID-19-related stories
For more outdoors news, click here