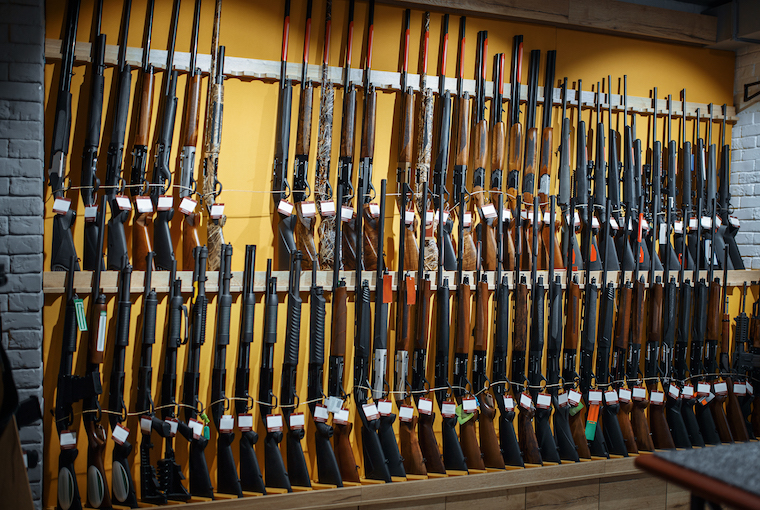 Editor's note: Please check back regularly as this page will be updated to reflect new developments.
Firearms are again a hot topic as a result of the federal government banning additional "military grade" guns.
Our editorial team is bringing you the latest information on this issue and the impact on firearm owners.
Here are our latest firearms-related news stories:
• First stage of buyback moving ahead
• New Bill C-21 amendment introduced
• Liberals withdraw Bill C-21 amendment
• List of guns banned by amendment revealed
• Amendment would ban some semi-auto rifles, shotguns
• Buyback program compensation proposed
• Long-gun magazine restrictions expected
• Selling firearms requires validation
• Amnesty on prohibited guns extended until October 2023
• Firearms amnesty deadline approaching
• Firearms buyback costs still uncertain
• Lifetime background check implemented for firearm licence applicants
• Canpar stops shipping firearms and ammo
• Details to firearms program announced
• Americans hunting for ammo in Canada
• Beretta purchases Holland & Holland
• RCMP union questions firearms buyback
• Ammunition shortage in Canada
• Firearms buyback program moves ahead
• Feds to move ahead with anti-gun agenda
• Top e-petitions deal with firearms rights
• Remington files for bankruptcy protection
• Henry H015 single-shot rifles, shotguns recalled
• COVID-19 adds to process for mailing guns
• Firearms licence production delayed and restarted
• OFAH calls for PAL extensions
• Common shotguns unaffected by firearms ban, feds say
• Gun retailers hurt by COVID-19, new restrictions
• Canadian gun ownership continues to increase
• Federal government announces military-grade rifle ban
• Gun licence production halted
• COVID-19 causes surge in gun, ammo sales
• Firearms e-petition sets record
• E-2341 now most signed e-petition
• Firearms petition gaining steam
• Federal gun mandate revealed
OFAH offers resources
The Ontario Federation of Anglers and Hunters (OFAH) has a list of frequently asked firearms ban-related questions and answers here as well as a general firearms page here.
For more outdoors news, click here