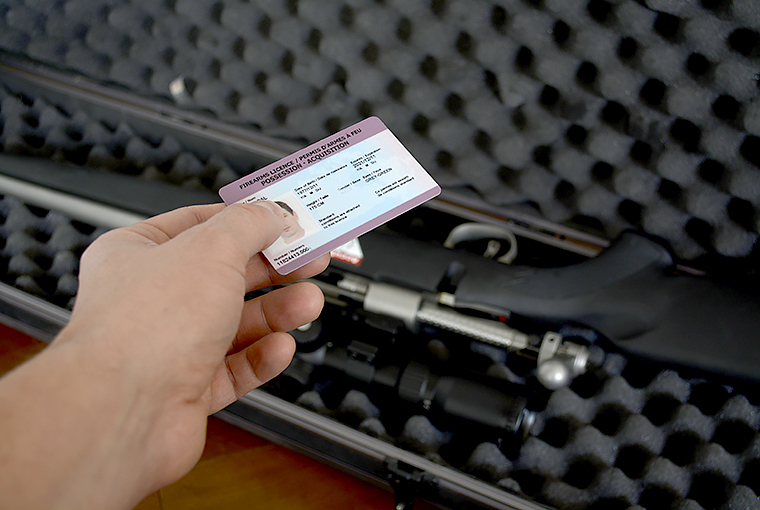 Those selling firearms must verify the validity of the buyer's licence and confirm their identity as part of new federal firearm regulations coming into effect next week.
Starting May 18, the process will be completed through an online portal that will be available seven days a week. The validation system will generate a reference number. The changes will also require firearms businesses to retain sales and inventory records, as was the case prior to 2005. Police will need reasonable grounds to access these records.
Regs touted as 'common sense'
"We are taking action to keep Canadians safe from gun violence. To that end, we are bringing into force common sense regulations that strengthen public safety through validated ownership, transparent business records keeping, and licence verification prior to purchasing a firearm," said Marco Mendicino, Minister of Public Safety.
"Today's regulations under Bill C-71 will help ensure that firearms do not end up in the wrong hands, assist police in tracing guns used in crime, and are part of the broader strategy to keep communities safe."
The legislation was being hailed as a reintroduction of the gun registry by the Conservatives.
"Justin Trudeau said he would never enact a long-gun registry and today he is breaking that promise to Canadians by passing off the responsibility to maintain a registry to retailers who sell firearms to lawful and properly-licensed Canadians," Public Safety shadow minister Raquel Dancho said. "The reality is, the vast majority of gun crimes are committed with illegally obtained firearms and Trudeau's firearm registry does absolutely nothing to stop the flow of illegally acquired guns ending up in the hands of gangs and criminals."
News not a surprise: OFAH
Ontario Federation of Anglers and Hunters (OFAH) Director of Policy and Programs Matt DeMille said the announcement isn't surprising as it was announced in Bill C-71, but he said there is still no evidence-based rationale for it. He said the government shouldn't be surprised the program is being compared to the long-gun registry.
"They (gun owners) see the same window dressing in these regulations that they saw in a long gun registry that siphoned off much needed public attention, public policy improvements, and decades of resources from the real public safety threats of crime, violent crime, and the illegal use of firearms," he said.
"We can't focus resources on 'nice to have' policies for marginal gains, when we desperately need to invest every possible dollar we can in 'need to have' policies that tackle these issues and their root causes head on. After the lessons learned with the long gun registry it is unacceptable to continue to scapegoat the highly vetted and responsible firearms community for a problem they can't possibly solve. It's time to take real action."
In the wake of the announcement, the Canadian Sporting Arms and Ammunition Association is recommending consumers contemplating a firearms purchase to complete it before May 18.
Click here for more outdoors news