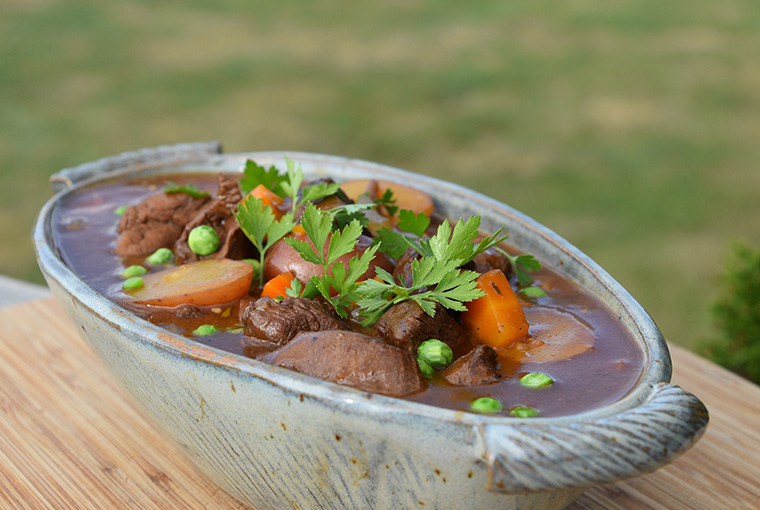 Nothing beats a warm bowl of hearty stew after a long day of hunting or fishing in the fall. This recipe works great with deer, moose or even bear.
Ingredients:
Serves 6
3 tbsp olive oil
2 lb venison, cubed
4 cloves garlic, minced
2 medium white onions, diced
1/4 cup flour
4 cups beef broth
1 /2 tall can of Guinness beer, or any other stout
1 /3 cup of tomato paste
4 cups baby red potatoes, halved
2 large carrots, peeled and diced
4 sprigs fresh thyme
1 cup frozen green peas
salt and pepper, to taste
1 /4 cup fresh parsley, chopped
Directions
1. In a large pot or Dutch oven, add oil and set on medium high heat. Sear meat for 3-4 minutes until browned.

2. Add onions and garlic to the pot and sauté with meat for 2 minutes.

3. Add flour and stir often to keep from burning. Add beer and beef broth.

4. Add tomato paste, potatoes, carrots, and thyme.

5. Lower heat to medium and simmer for one hour.

6. Add green peas and season with salt and pepper.

7. Simmer for another half hour. Garnish with fresh parsley and serve.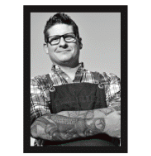 Originally published in the Fall 2021 issue of Ontario OUT of DOORS magazine.
Andrew Rochon is OOD's food editor. You can follow more of his culinary adventures on Instagram: @wilderness_chef