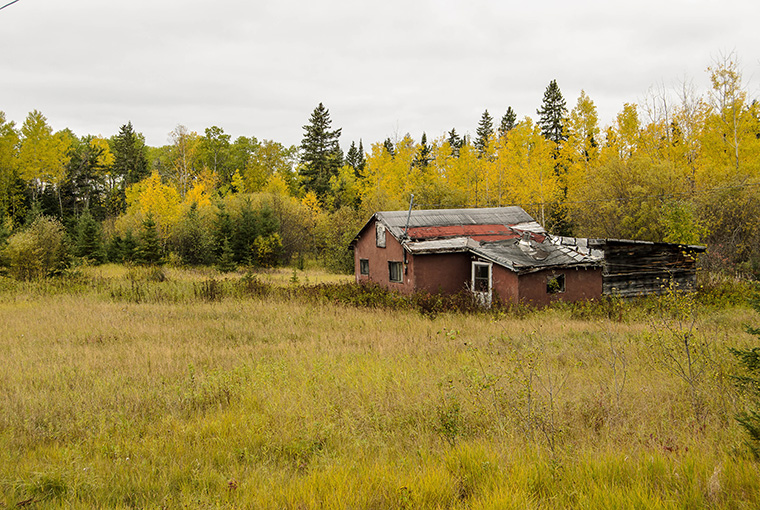 One of the most popular deer-hunting techniques used by Ontario's more than 160,000 deer hunters is sitting, watching, and waiting. Many sit and watch from an elevated position, while others do so from the ground. Temporary pop-up blinds, small shooting shacks on the ground, and mounted in trees or on stilts are typical.
Yet, there is another option.
Find an old, abandoned farmhouse, or other building, somewhere out in deer country. With at least some preparation, you've likely got yourself a safe and comfortable spot to sit and watch and wait and be virtually invisible. Best of all, abandoned buildings in deer country are more than likely a deer-hunting hotspot.
Old buildings as blinds
Abandoned buildings are often associated with farming, so there's a good chance they are located in prime deer habitat overlooking a pasture, or old field. These are places deer are likely to frequent. If the buildings are the remains of an old homestead, there could also be remnants of apple orchards, hawthorns, and other mast-bearing trees and shrubs that provide the food and cover deer seek.
Another huge plus with abandoned buildings is that deer are acclimated to the spot and unafraid of the structures.
While farm country is the best place to find these gems, they can also be found in forested habitats. Over the years, a lot of farmland, like the buildings themselves, has been abandoned, and trees quickly encroach; on Crown lands, where forestry, mining or other activities occur, trailers and shacks are regularly abandoned, despite Public Lands Act laws that forbid such practices. These old buildings can also be great places to hunt from, especially if they overlook a cutover or other forest opening.
The easiest way to find an abandoned building deer-hunting hotspot is always keep an eye out whenever you're driving, walking, or riding roads and trails. If you have rural or farmer friends, tell them what you're looking for and have them ask around.
If you do find a building that looks like it might be a good place to sit, watch, and wait, there are a number of things you need to do before glomming on to it. The first order of business is to determine whether the building is on private, or leased land. If it is, you'll need permission to at least have a first-hand look to see if it meets your needs.
---
This abandoned house on our property had not been lived in for 20+ years. I use it as my deer hunt shack now. I cut a hole in the screen to shoot through. The deer mounts were "rescued" from the local museum that was going to toss them.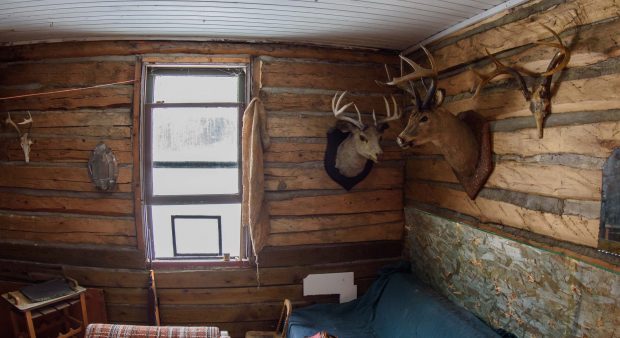 An abandoned trailer on Crown land from logging operations. As you can see, the inside is a mess.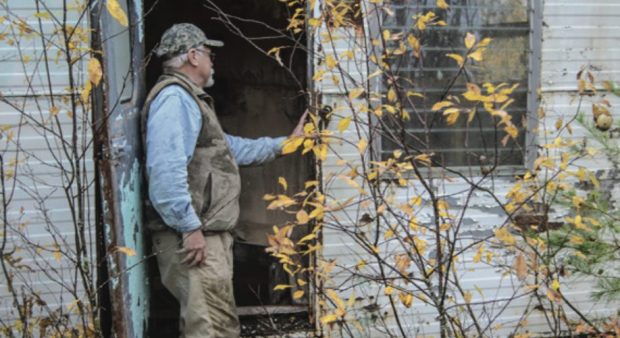 ---
Prepping your spot
Once you've got the OK from the owner, personal safety is top priority. Be aware of unmarked wells and other holes and pits, and watch out for old machinery and other junk. The building, too, can be a hazard. Be on the lookout for rotting walls, ceilings, floorboards, shards of glass, and rusty nails. Make sure you are wearing appropriate clothing and footwear.
Depending on the condition, you will probably need to do some maintenance. Floors and windows might need attending to. As long as the place provides a good vantage, is comfortable and safe, it's up to you — with owner permission — to decide how much time, effort, and money you want to spend on fixups.
Before repairs, a clean-up is also likely in order. Chances are mice, squirrels, or larger animals, such as skunks and raccoons, have used or continue to call the building home. You want to breathe clean air and not sit in animal feces to minimize the potential of contracting diseases or parasites such as hantavirus and raccoon roundworms.
At a minimum, sweep and wipe where you will be sitting, watching, and waiting, as well as where you'll be eating, stretching, and pacing. Wear a proper mask when you do.
Also, be aware of the direction you'll be shooting (not towards a road), have an appropriate backstop, and ensure the sun will not be in your eyes at dusk or dawn.
A final alternative
If you can't find an abandoned building, there is one other option to consider: an ice fishing hut.
Fish shacks that are built to last for years are stored somewhere during the off season. One of these structures might just be your ticket to a deer-hunting shack.
Think of the possibilities. Deer will become well acclimated to its presence if it sits for months at a time. Plus, it should be clean, safe, and comfortable, with minimal effort on your part.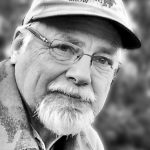 Originally published in the Fall 2021 issue of Ontario OUT of DOORS Magazine
Bruce Ranta is a retired wildlife biologist, outdoor writer, and photographer based in Kenora. Reach Bruce at: mail@oodmag.com