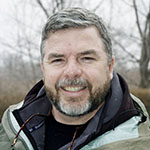 I was thinking that my first fly-fishing blog entry should probably be an insightful look at the history of the sport – an in-depth look at how to wear an ascot, or how to properly pronounce ephemera guttulata or isonychia bicolor.
But in all practicality, in the middle of an Ontario winter the only practical thing a fly angler can do is tie files. Yes, I could get a leg up on the game and start tying flies for trout opener — but who likes a keener?
Instead, I'd rather show a few simple patterns that have been effective for me through the ice. A fly reel on a short ice rod jigging hand-tied flies through the hard water might not technically be fly fishing, but it's a great way to put some mid-winter productive time on the vise to good use – and a great excuse to get outdoors.
Panfish bug
One of the simplest flies to tie is a basic panfish bug, which imitates a bug larva, caddis fly, grub, wax worm, etc… You can play around with size, colour, materials, but I use hooks from No. 12 to 1. I prefer a curved sedge or drop-shot style hook, but use what you want or have; wrap the shank with lead; wrap over with wool or chenille; and finish. This is also a great intro fly for kids or someone who is new to fly tying.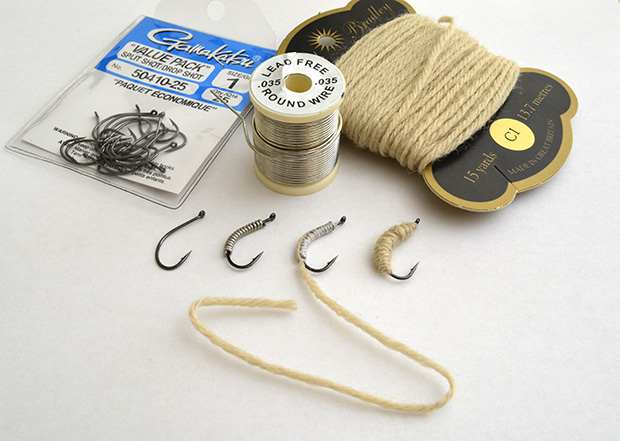 Experiment with materials and highlights.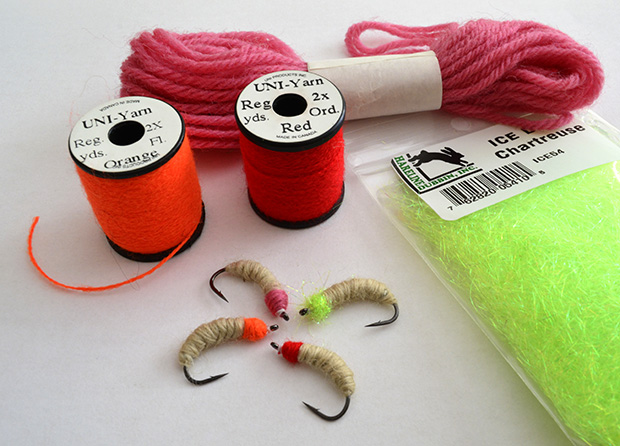 Standard nymphs and other sub-surface flies are also great options.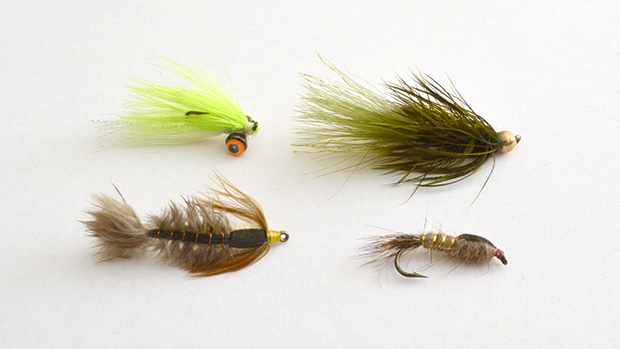 One approach that's also worked well for me is to remove the hook from a small jigging spoon and replace it with a short section of mono line (four- to six-pound test for panfish and four to eight inches long), and add a bug, grub, or nymph as a dropper.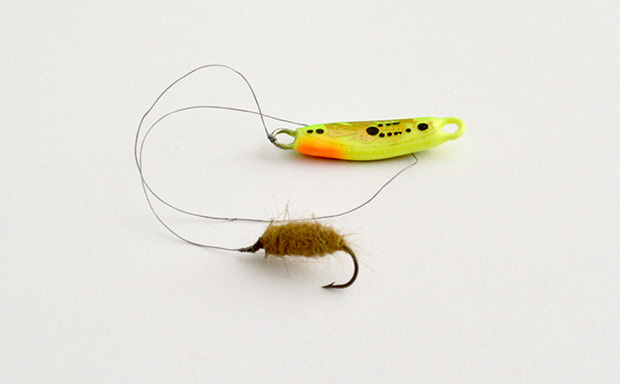 You can also buy undressed jig heads and dress them up with marabou, bucktail, and an array of synthetic materials and flash.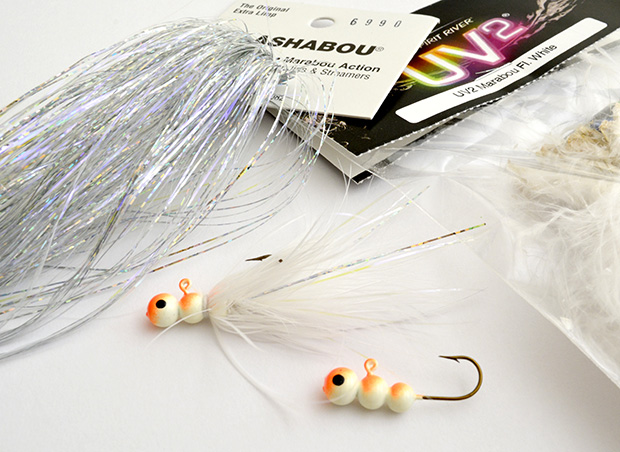 Ray Blades is the Managing Editor for Ontario OUT of DOORS magazine. His So Fly blog is a regular feature on oodmag.com.