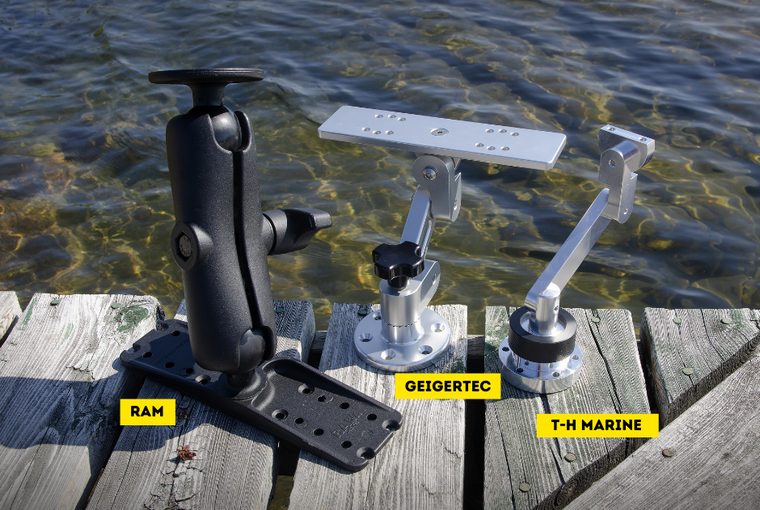 Electronics are key to great fishing and safe boating, so keeping them safe and secure is a must. Considering how complex and pricy modern electronics are, it is important to install them correctly. Try these mounts for a secure set-up.
RAM
RAM is known for ball-and-socket style adjustable marine brackets. Each mounting set comes with two ball mounting plates and a double-socket arm. The beauty of RAM is a vast assortment of sizes and models. RAM's system offers countless configurations and height choices that will keep your electronics right where you want them, regardless of your deck or dash style. RAM insists that its rubber ball-and-socket design greatly reduces vibration. Each predrilled mounting plate will match any unit on the market. Another benefit is fast and easy removal of units. A few twists and your electronics can be detached during towing or storage. Some models come with a torque wrench to assist with cinching the jaws tight and optional pin-lock system that will keep would-be thieves at bay.
MSRP: $25.99-$162.49 depending on size and style
www.rammount.com
GeigerTec
GeigerTec, based in Aurora, is a CNC milling and turning company that produces high-end mounting brackets. Offering versions for both bow and dash brackets, it also caters to anglers who require tandem electronic mounting or three units in unison. The Pro Mount, its most popular, is a pedestal-style, two-arm system ideal for units up to 12". This style allows for a range of mounting configurations, while its locking teeth guarantee rock-solid stability when ripping down the lake. Crafted from aluminum, it will deliver years of performance. "These are big water tested and approved. Many of our customers want to keep their electronics safe especially when out on the Great Lakes," states owner Brian Geiger. Anodized for fresh and saltwater protection, the Pro Mount is available in black or silver.
MSRP: $260
www.geigertecmarine.com
T-H Marine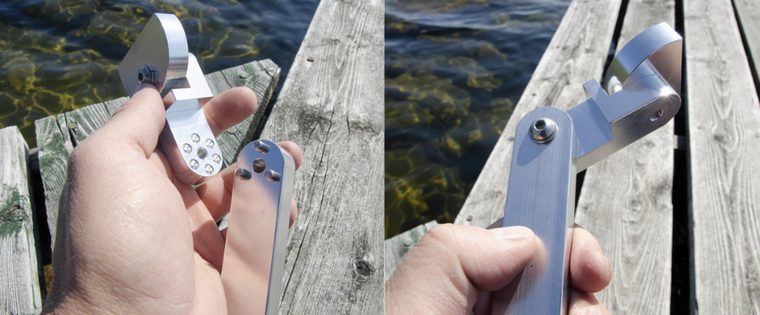 T-H Marine has become a leader in marine products of late, and has partnered with fishing superstar Kevin Van Dam. T-H Marine's KVD Kong Mount has become one of best selling two-arm pedestal mounts on the market. Crafted from 6061 aircraft-grade aluminum and stainless steel, it's one of the strongest mounts and suitable for fresh and saltwater. A two-arm, toothed system ensures zero movement, even on the roughest of rides. At the base, the KVD Kong Mount features a half-turn quick-release handle allowing for easy mount adjustment and removal. Fully extended, this product is 12" tall and will accommodate most electronic mounting templates. One drawback is the price. Recent tariffs and a low Canadian dollar have inflated retail cost.
MSRP: $199.95-389.99 US
www.thmarinesupplies.com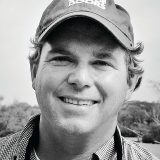 Luigi's love affair with angling started when he was a lad and has never faltered. When not gawking at lures, he can be found setting goose or turkey decoys, or in a tree stand. Reach Luigi at mail@oodmag.com
Originally published in the June 2020 issue of Ontario OUT of DOORS.
Click here for more outdoors news