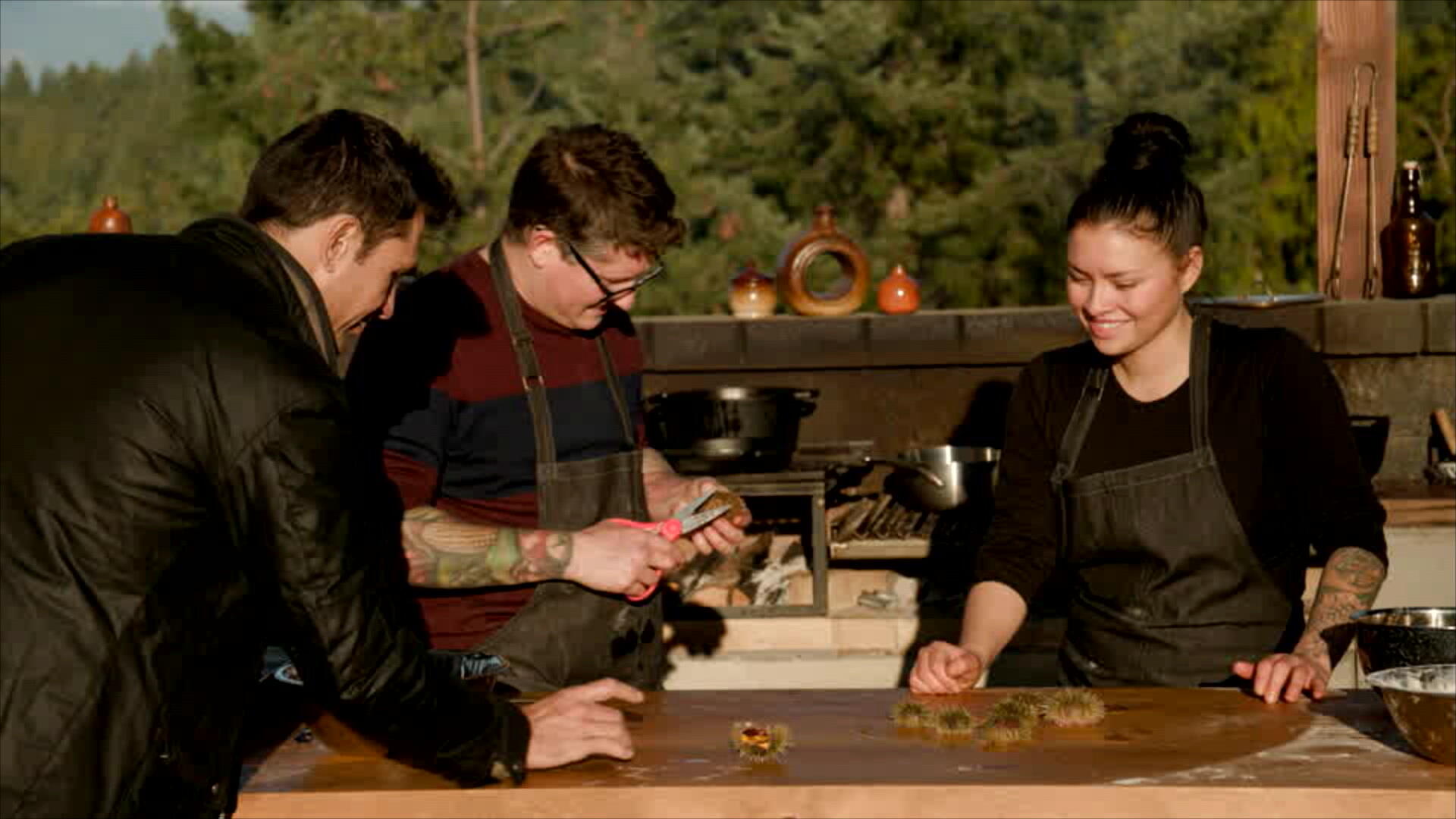 OOD Food Editor Andrew Rochon has never been one to shy away from adventure. Over the years, he's taken traditional wild fish and game ingredients to gastropub levels, experimenting with waterfowl fat, carpaccio, croquettes, and variations on all manner of broths, soups, and stews that you can pack for your excursions into the woods or on the water.
In 2021 his online presence drew the attention of reality tv producers who offered Rochon the chance to embark on an entirely different kind of journey.
Filmed on a remote ocean shoreline in beautiful British Columbia, Hulu's Chefs vs. Wild drops culinary guests in the backcountry and challenges them to make five-star dishes from foraged ingredients using a wood-fired outdoor kitchen. Rochon features in Episode Six: The World Is Not Your Oyster.
"This was unlike any other experience … maybe some backwoods camping/fishing trips, but at least with those there aren't cameras and drones flying around," Rochon wrote. "I did have a TV series called "Catch 2 Kitchen" on our local Roger's station, but (this was) my first … time being on international television like this."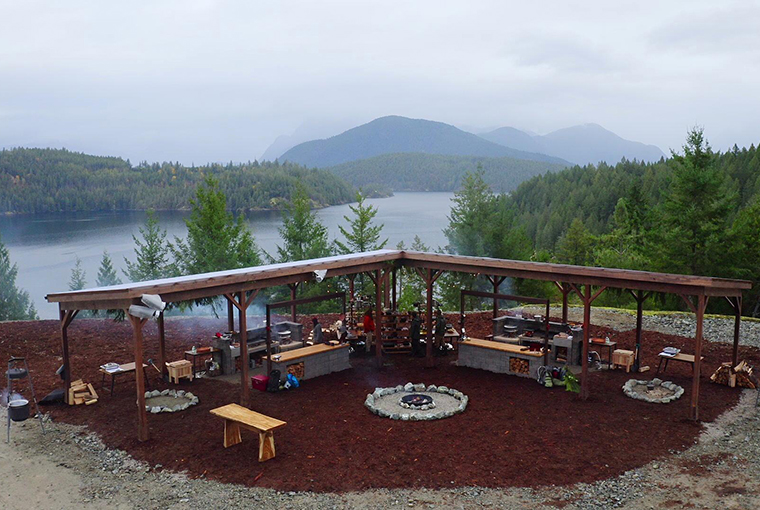 On a mission like this, Chef Rochon recommends having:
Chef knife
Portable knife sharpener
Oyster shucker
Filet knife
Small, versatile folding knife
Chefs vs. Wild is now streaming on Disney+ in Canada.
---
Check out Rochon's recipes here
Click here for more outdoors news