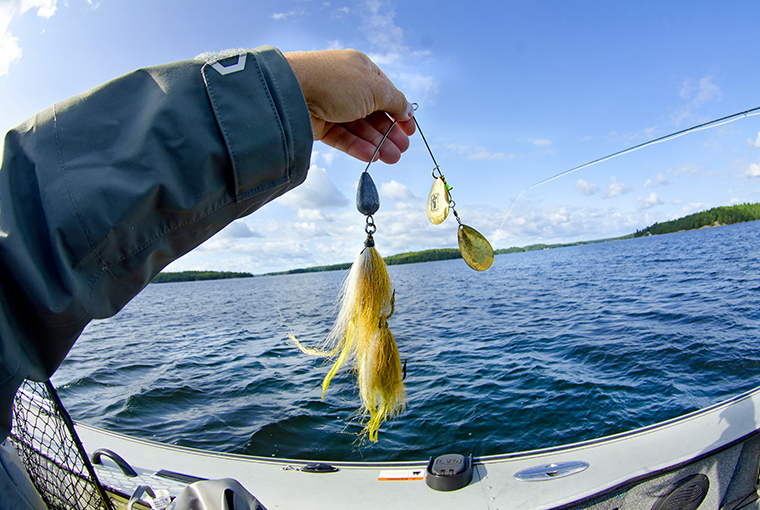 Very few things in muskie fishing are set in stone. Some things come and go. Fisheries, tackle, and tactics move from being popular to passé. There's something, however, that never hides, and isn't available anywhere. You won't find it for sale at trade show booths or on social media tackle swap pages. I'm talking about speed.
Few fish in Ontario show love for the high fastball like muskie. Simply put, high-speed fishing, especially trolling, works. During the peak of summer and well into the fall, fisheries from the lower Great Lakes to the upper corners of the north offer opportunities for the spinnerbait troller. There aren't many waterbodies or situations where they're not a highly viable option.
So, what's 'fast?'
Close friend and fellow fishing guide Matt O'Brien from Shelburne is a certifiable speed nut when it comes to his muskie fishing. "Slowing down, especially when I've got miles of weeds to comb, makes no sense," he often tells me. In many ways, he's completely right.
"We're talking about a fish that can swim over 30 miles per hour, with a mouth the size of a garden shovel. If they want the bait, they can take it any time. Five or six miles an hour is glacier speed, to these fish."
The reality is that as an apex predator, muskie will never exist in the same numbers as bass, walleye or panfish. At the best of times, you must cover much water before finding one.
The more spots and structures you drive over with a well-placed lure, the more muskies you'll ultimately get a shot at. In summer, these warm-blooded creatures eat more. They're operating in metabolic high gear. Speed trolling is the smartest use of your time.
Trolling speeds of four, five, and six-plus miles per hour are the norm. Bear in mind that more speed generates more life on the lure. Areas of Georgian Bay I fish have significant weed growth as deep as 18 or 19 feet in mid-summer. Key structures are also often separated by sections of deeper open water. Laying off the throttle at times allows a spinnerbait to fall, often brushing weeds that grow deeper, calling muskies further. Err on the side of speed with these lures, as a general rule. I've caught muskies when I was going so fast the lures were popping out of the water behind the boat. Remember, these fish can move much faster than you can reel or troll a bait.
Speed set-ups
As with most trolling, more forgiving, parabolic rod actions are better than stiff, quick-reacting ones. Fast-moving muskie will often only get a piece of the spinnerbait as it whizzes past, and you want some delay in the transfer of power between moving boat, rod, and hook point. Slightly lighter drag settings can be a big help, too.
Ready for a little hand-to-hand combat on the fast track? Put that boat in gear, turn up the heat and blow the high fastball by a few muskies this season. There aren't many days when they'll keep the bat on their shoulder.

---
Story time
Guiding on the Upper French River one August evening, a beautifully proportioned 48-inch fish grabbed a Lubowski Lures buck-tail spinnerbait going almost six miles per hour during glass-calm conditions. Even though the lure has a pair of razor-sharp, 7/0 single hooks, landing it was far from easy. As is often the case, the fish slapped at the lure and barely caught the trailing hook in some soft tissue right along the outer mandible. Sharp hooks, a moderate action rod and a lighter than normal drag setting all came together to help net that fish. Set-up and tackle is important with spinnerbaits. The best part, half of my party asked to be dropped back off at the lodge dock for a libation with only a few hours left in our trolling session. They saw and heard the whole thing from their deck chairs. Stick with a spinnerbait and it will often take care of the rest!
---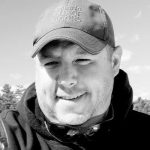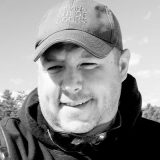 JP Bushey is a year-round fishing guide, chasing all species of fish. Based out of Barrie, he plies the waters of Georgian Bay, Lake Simcoe, the Bay of Quinte, Kawartha Lakes and northern Ontario. He's a writer, lure maker, and seminar speaker.
Originally published in Ontario OUT of DOORS' 2022 Fishing Annual
For more fishing stories, click here