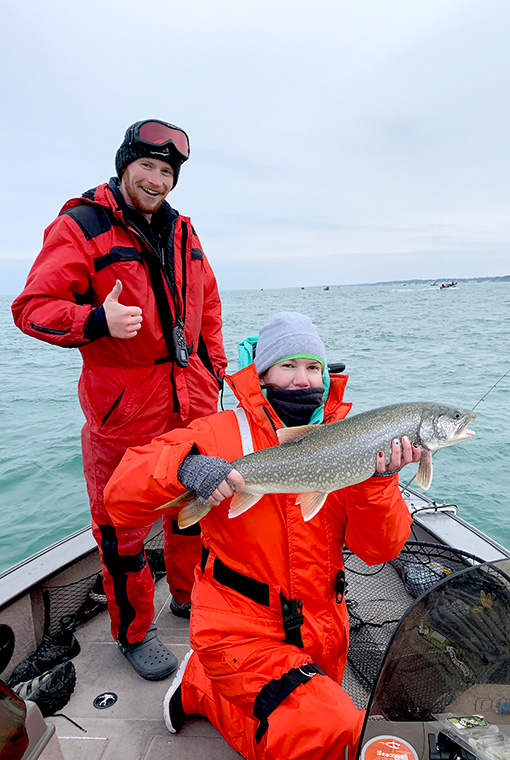 Whether you're just learning how to fish or already have your local water dialled in, there are many ways you will benefit from hiring a guide. Here are seven of them, from someone who fished for more than 30 years.
1. Learn the local etiquette
Every boat ramp and fishing area has its own nuances, and if you're just starting out or trying a new spot, who better to show you the ropes than someone who fishes it multiple times a week?
Whether you want to release your catch or bring it home, a guide can demonstrate the best way to handle it. Since guides know their water intimately, they can advise if keeping a particular fish is a good idea depending on species and size. Some guides exclusively practise catch and release, so if you want table fare, discuss that before you book.
Many areas may be intriguing for explorers, but dangerous to fish by boat or from shore. A guide's advanced knowledge will help you learn how to be safe when you venture out on your own.
2. Learn about techniques & conditions
When a guide takes you out, they want you on your A-game. From technique to location, a guide wants you to be successful. Taking the opportunity to ask questions can really improve your own angling.
Talking to a guide about what wind or weather changes they are looking for in certain situations will help ease the learning curve on a new body of water.
3. Have a hassle-free experience
A guided trip is great for groups who want a low-stress experience. Most of the hard work is taken care of by the guide. From the equipment to running the boat, to untangling lines, on most guided trips all guests need to worry about is reeling in fish.
4. Draw some inspiration
If you haven't fished in years or are just starting out, fishing with a guide can be a great way to learn what you need before dropping big bucks on your own setups. Even if you're an avid angler, the way a guide fishes their area may inspire you to adopt or adapt their tactics to suit your fishing needs wherever you spend the most time.
5. They're boat experts, too
If you're interested in buying or upgrading a boat, why wouldn't you pick the brain of someone who makes their living on one? Anyone who frequents online marketplaces or works in boat sales will tell you that the past couple years have been record-breaking. If you are a boat owner, a guide can be a great person to talk to about maintenance or repairs.
6. Break away from the pack
As fishing continues to grow in popularity, many once easily accessible areas are becoming busier. If you are a shore angler, hiring a guide and getting out on their boat may eliminate the headache of fishing shoulder-to-shoulder at peak fishing times.
7. Build friendships
There is something transformative about spending a day on the water together, both between a guide and their guests, but also between group members on board. Fishing together as a family or small group not only provides an opportunity to make up for lost time. It can also to create memories that will last a lifetime.
Fun fact: Many guides will tell you that their favourite part about guiding is getting to meet and form lasting friendships with clients, or by watching a group create amazing memories on the water together.
---
…and #1 reason not to
Don't hire a guide if you're just looking to mark spots. JP Bushey, full time Ontario guide filled us in on The Code:
Honour your guide's spots. They make their living off them. A one-day guiding fee doesn't entitle you to their 30+ years (in my case) of figuring the fishing out.
If your guide asks you to keep the place quiet, do it. Realize that all guides talk and some even share customers. People get blacklisted for being untrustworthy and going against The Code.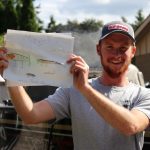 Lyle Gayder is a St. Catharines-based guide. He operates Hooked on Niagara guide service (www.hookedonniagara.com) and is a regular contributor to OOD.
Originally published in the 2022 Fishing Annual.
For more fishing stories, click here