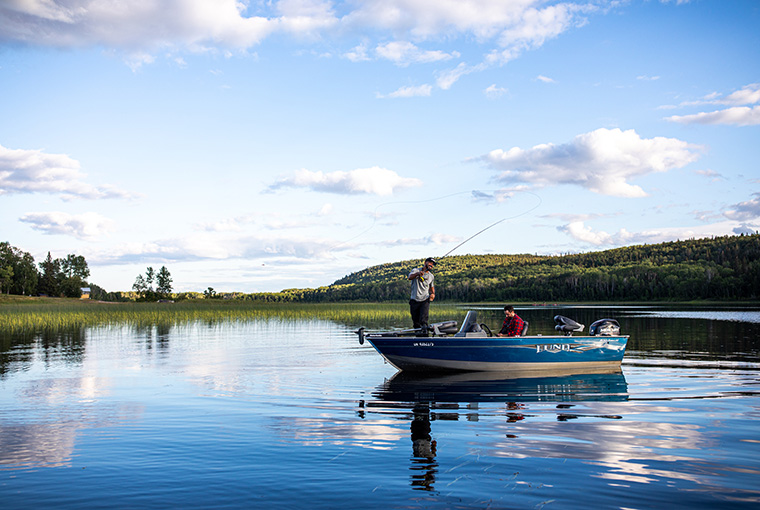 Rodger and Mary-Jo invited us to come fish at their new lodge, Elk Lake Wilderness Resort.
The year is 2018. COVID? Never heard of it. Bars are open, events are plenty, and travel is as open as ever. My saucy, gregarious friend, and So Fly podcast co-host, Aldo, was working at an awesome Toronto cocktail bar. He served two people at his counter who had just come from a local outdoor sportsmen's show. He spoke to them about So Fly, and how excited we all were to begin exploring Ontario fly-fishing opportunities. Well, it so happened that these two kind and friendly people had just purchased a fishing lodge.
Since then, we've travelled there every year — sometimes a couple of times in a year. Why? Sure, we've become friends with Rodger, Mary-Jo, Liz, Karis, and all the puppies, but it's more than that. It's the comfortable, feel-like-family vibe you get when staying at the resort. The hospitality, care, and attention to making sure your stay is the best it can be. It's also the seemingly endless opportunities to catch largemouth and smallmouth bass, pike, walleye, splake, brook trout, lake trout, and more. It's wilderness unlike any other. There's just something to a sunset there, or a quiet night campfire, under a blanket of stars, like a saltshaker that's fallen over onto a pitch-black tablecloth. It's the true northern Ontario outdoor experience — with some pretty wicked boats to boot.
A day in the life
A day at the resort begins with a hearty breakfast — bacon and eggs, all from our pre-stocked fridge. Those who aren't cooking or preparing the oh-so-important coffee, get the boats ready with all the gear, then hit the water.
Elk Lake Wilderness Resort is on the banks of the Montreal River just north of Temiskaming Shores. The river has some fantastic fishing spots for a variety of warm water-species and flows into Mountain Lake.
We typically hit the lake and fish our way back down the river, tossing hearty flies to hungry pike sitting in the weedlines and drop-offs. We cruise out to the furthest point for the day, and find nice, weedy areas. Then, fishing in six-to 10-foot depths, we search for pike. A few strips of line usually coaxes fish from the weeds.
The little rockets tend to be bolder. Soon enough we're into nicer fish, in the 30– to 40-inch range. A couple snaps of the camera and fish are back, hardly kept out of the water. Fishing the lake and river is absolutely splendid, and because the resort sits right on the water, the fishing is extremely accessible. But, it wouldn't be northern Ontario without the option to get a little remote.
Different days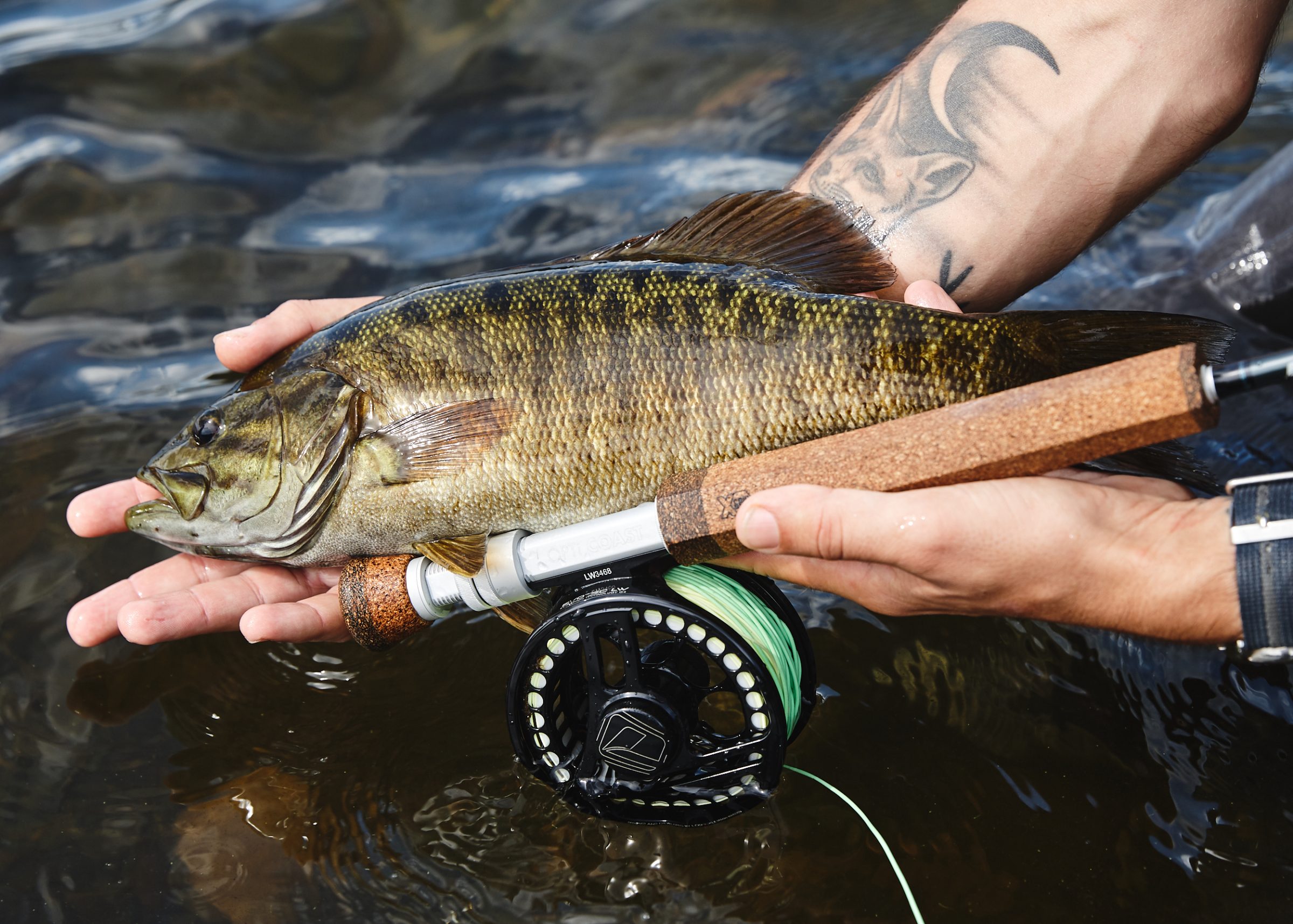 There are many different "days" you can have up here. You can take car-topper Jon boats and five-horse motors with you to explore trout lakes, or other remote warm-water lakes. These days are fantastic. You're all alone, usually with an entire lake to yourself. When I say usually, I mean almost always. It's very rare to see another person in the backcountry because it's such a vast, remote area. We also have a favourite lake to fish when visiting, but we're keeping that a secret. Ask Rodger what lake it is and he'll send you in. Undoubtedly, the fishing is fantastic — beautiful smallmouth, pike, walleye, and largemouth fishing. Tons of islands and inlets to explore, and untouched weedbeds and shoals. It really is a wild day on the water.
Then there are the trout lakes: brook, rainbow, lake, and aurora trout are all options, including splake. Tiny trout lakes pepper the region if you're willing to explore and work a little. On our first trip to Elk Lake, we fished a nearby lake for splake. And we had a total blast catching tons of them on lightweight fly rods in the rain.
A bite to eat
And what day would be complete without a delicious, convenient lunch? Each day you're supplied with a boxed lunch. Usually it consists of a sandwich, some fruit, a granola bar, a drink, and dessert. It's always a blast laughing, eating, and taking in the scenery. Then, at the end of the day, you can expect a delicious dinner prepared fresh from the kitchen. They wait until you're off the water to bring it to your cabin. A small touch that goes a loooooong way in making your stay at the resort extra special. A great dinner, a few drinks, and perhaps a campfire out back or at the main lodge with other guests and the friendly staff makes for a great end to the day.
Escape to your own backyard
Elk Lake Wilderness Resort makes enjoying northern Ontario easy as pie. It's a very accessible drive-to-lodge. The folks that run it are some of the nicest and most hospitable people we've ever had the pleasure of meeting, and the wilderness and fishing are unreal.
---
Getting there
From North Bay, drive two-and-a-half hours north on Hwy. 11 to Temiskaming Shores. Then take Hwy. 65 straight to the resort.
Accommodations
Private cabins have comfortable beds, fresh linens, a full bathroom with hot water, and a full kitchen. There's also a TV and Wi-Fi.
Cost
American Plans start at $1,125 per person for a week-long stay. This also includes all meals and lodging in a private cabin. They also offer a modified American Plan and lodging-only plans at lower costs.
Contact
Elk Lake
Wilderness Resort 590 Highway 65,
Elk Lake, ON,
705-679-4041
www.elklakewilderness.com
email: elklakewilderness@outlook.com
---
Originally published in the July 2021 issue of Ontario OUT of DOORS magazine.
For more travel stories, click here