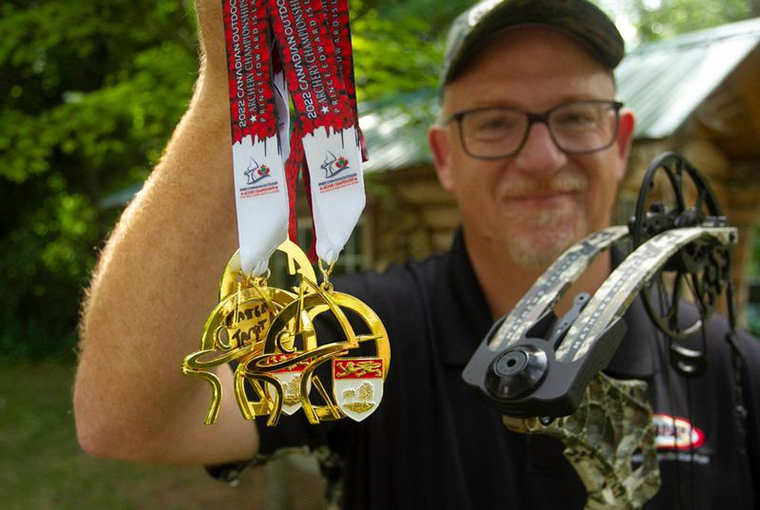 OOD Bowhunting Columnist Tim Watts won three gold medals at Archery Canada's recent Canadian National Archery Championships.
Watts, who is no stranger to the podium, won gold medals in the Men's Hunter class, the Field Archery 50-plus Compound Bow class, and the Target 50-plus Compound Bow class. The event, held in Charlottetown, PEI from July 15 to 25, drew nearly 300 competitors from across Canada.
Participants launched hundreds of arrows over its nine-day duration. Throughout the events, Watts had to display a high level of accuracy shooting at 3D and paper targets from 10 to 60 metres.
"I am so pleased," he said. "This is my first year in the 50-plus category and I have had a lot of success. It was also so nice to be able to shoot with my friends in the category, since previously our age differences kept us in different categories."
Watts has been shooting competitively for 35 years and has won 13 National Championships. He was also on Team Canada in 2011. This year he also medalled in the Canadian Indoors Archery Championships in March and won gold there too, meaning he has won gold medal in all four categories.
His home club is the Peterborough Fish and Game Club.