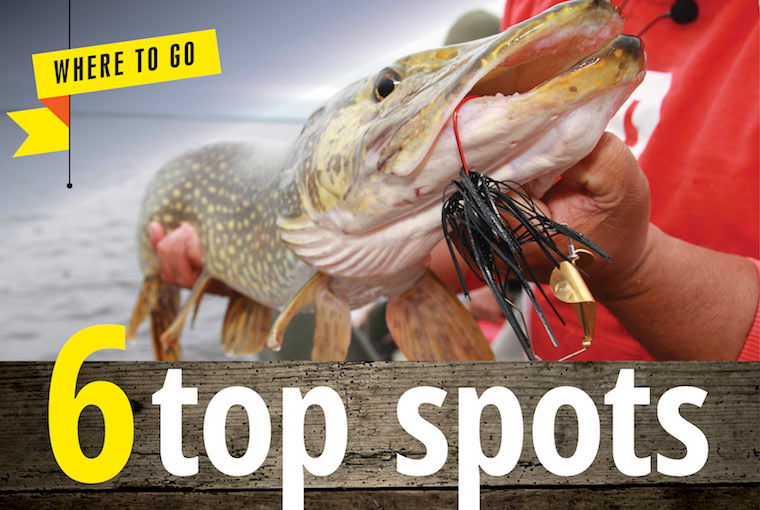 Editor's Note: Lodges follow regional and provincial guidelines to ensure that all guests are protected from COVID-19 exposure.

We often get asked about what lodge we could recommend for hooking a heart rate-raising walleye, muskie, pike, or whatever. Here are a few of our top recommendations. These operations have proven themselves time and again.
Anderson's Lodge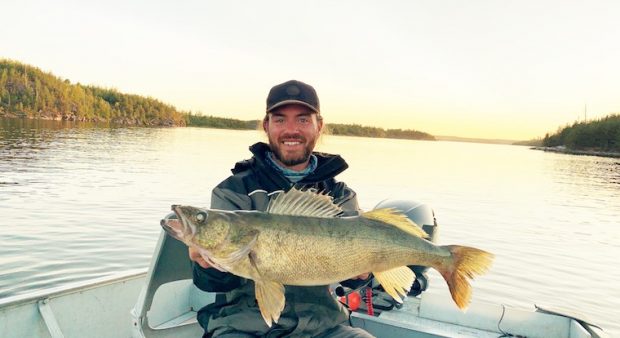 A premiere fishing and hunting resort in Northwestern Ontario, located on Abram Lake, near Sioux Lookout. This lodge offers five species: walleye, northern pike, smallmouth bass, lake trout, and muskie on a choice of eight lakes including the legendary Lac Seul! First class lodge and cabins at the base or deluxe fly-In outpost camps. Choose from custom built 21' Bowriders or 16' Lund boats. Exquisite meals and the most efficient, professional service staff in the industry.
1-800-465-1098
Email: fishing@andersonslodge.com
Website: www.andersonslodge.com
Ash Rapids Lodge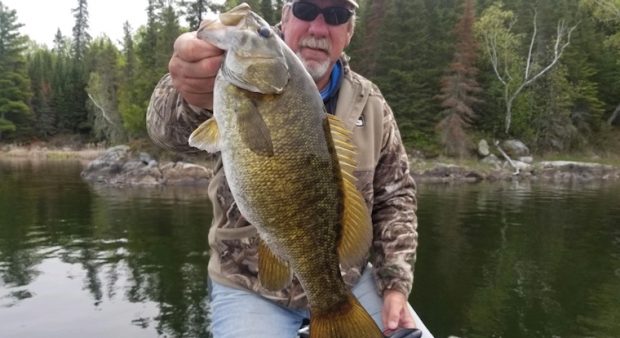 Ash Rapids Lodge is a family run summer resort located on the Northwest portion of Lake of the Woods. This 44-person camp has many amenities including, full service gas, bait, tackle, snacks, full restaurant serving delicious meals, and 10 well-equipped cottages ranging in size from 2 to 10 people with full kitchens, full bathrooms, expansive decks overlooking the lake. Ash Rapids offers a variety of packages and will customize to suit your individual needs.
1-800-465-1095
Email: taclinton@kmts.ca
Website: www.ashrapidslodge.ca
Esnagami Wilderness Lodge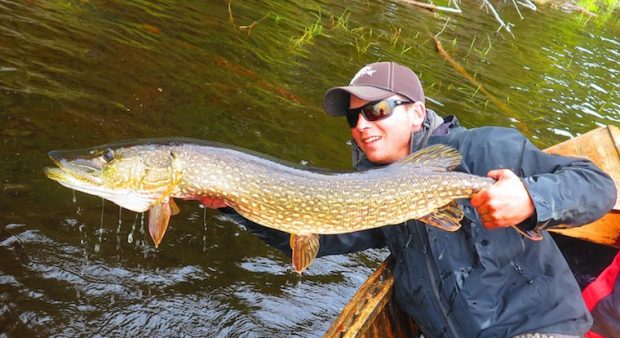 Esnagami Wilderness Lodge is a premier, fly-in Fishing Lodge located on Esnagami Lake north of Nakina, Ontario. It's the only resort on the lake, and offers excellent trophy pike, walleye, lake trout, and world-class brook trout fishing for both spinning and fly anglers.
Fish from handcrafted 18-foot cedar-strip boats, enjoy delicious meals in
the main lodge and relax in your well appointed log cabin. Choose from American Plan, Housekeeping or remote Outpost Camp vacations.
519-474-6988 (Winter)
807-329-5209 (Summer)
Email: fish@esnagami.com
Website: www.esnagami.com
Click here for a chance to win a fly-in fishing adventure.
Kesagami Wilderness Lodge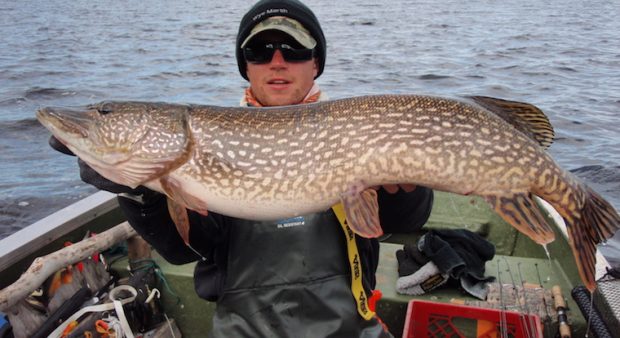 Kesagami is legendary for its trophy pike and prolific walleye fishery. Catches of over 100 walleye a day are common and the lake record for pike is 54″. The shallow, productive waters make trophy fish accessible
to exciting topwater action the whole season long. Trips include all meals, float plane transportation from Cochane, boat, motor, and gas, and 10 motel style rooms with your own private bathroom, and 7 cabins. Guides are available. Exclusive 8-week season open only in prime time.
1-800-253-3474
Email: fish@kesagami.com
Website: www.kesagami.com
Mar Mac Lodge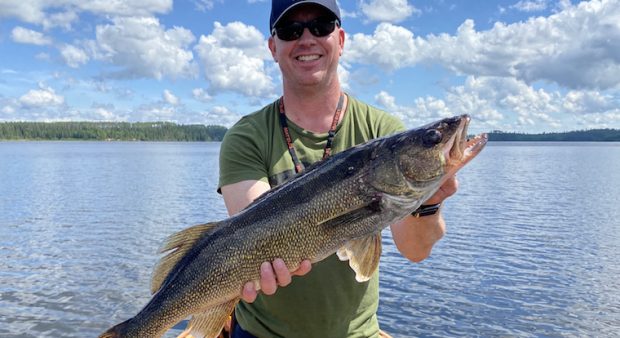 Nestled on remote Esnagi Lake in Algoma Country, Mar Mac Lodge has been providing high-quality fishing for decades. Fish for walleye, pike, whitefish, perch, and trout. Cruise around in gorgeous 18-foot cedar strip boats. The cottages, main lodge and four generations of experience add up to make this one of Ontario's premiere wilderness destinations. Fly or train in to unspoiled wilderness, unparalleled beauty, exceptional comfort, and world-class fishing.
705-971-7922 (Winter)
705-884-2505 (Summer)
Email: info@marmaclodge.com
Website: www.marmaclodge.com
Pine Portage Lodge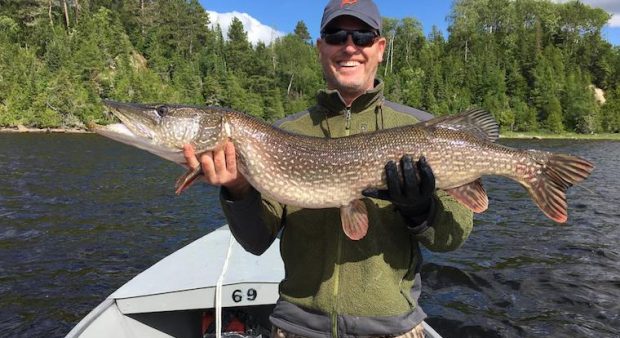 Pine Portage Lodge is celebrating its 75th anniversary of serving
those who love the great outdoors in 2021. You can rough it in comfort with deluxe accommodations in the heart of northern Ontario's wilder- ness on beautiful Kabinakagami Lake. "Big Kaby" covers 30,802 acres with 147 islands and many beaches; excellent fishing for walleye (pickerel), pike, whitefish, and perch. They offer full service American plan or housekeeping packages – special family vacation rates; pet friendly; Fall hunting packages.
1-800-363-4443
Email: watsons@fishthefinest.com
Website: www.fishthefinest.com
Click here for more outdoors news