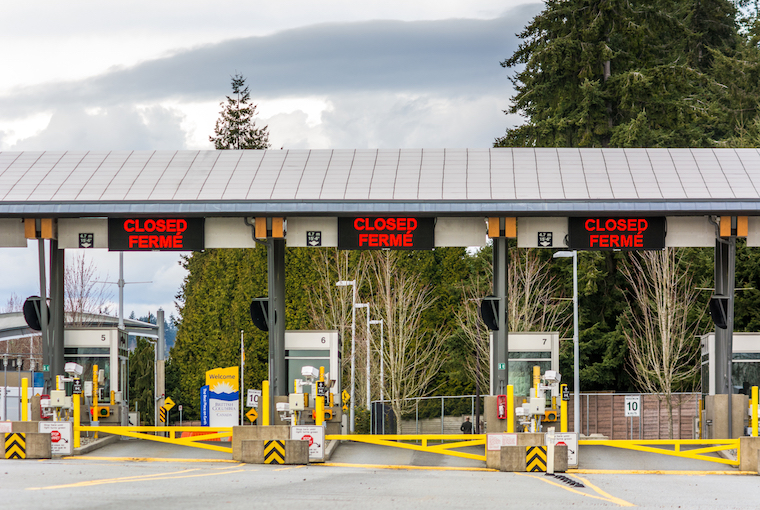 A 20% tourism travel rebate proposed in the provincial budget as well as an emergency funding opportunity offers hope for tourism operators dealing with the crushing blow of pandemic-induced travel restrictions.
The rebate was announced Nov. 5 as part of Ontario's "Protect, Support, and Recover" action plan aiming to guide the province's economic recovery.
It followed the September 28 announcement of the Northern Ontario Relief Program (NORP), which aims to help businesses adapt to new COVID-19 public health guidelines while protecting employees and customers.
Businesses pivoting
Both are welcome news for businesses that depended on US clients adjusting to new marketing strategies since the US-Canada border closure, including Esnagami Wilderness Lodge, located about 82 kilometers north of Geraldton.
"This will be very impactful for operations such as remote lodges in northern Ontario for the 2021 season," Eric Lund, who has owned and operated the business with his wife Sue for 30 years, told OOD via email.

Like many tourism operators, Esnagami enacted COVID-19 protocols and shifted gears towards generating Ontarian clients. The lodge and its outposts successfully operated this past summer, albeit at a "reduced economic level," Eric added.
Looking ahead
Esnagami has applied for NORP (primarily to boost marketing and promotion in local markets, especially in Ontario), in anticipation of the possibility of the border not re-opening by summer, or being open on a limited basis.
To a lesser degree, it has also applied for help with purchasing safety materials, including hand sanitizer, gloves, commercial disinfectants, Plexiglass barriers, and equipment to deliver meals to cabins if dining room access is restricted or reduced, Eric said.
"I feel (NORP) can play an important role in helping the lodge increase business for the 2021 season," Eric wrote. "The most impactful way will be to increase awareness to local markets that the type of remote trip, such as our lodge offers, is very attainable … and affordable. The ultimate goal is to increase bookings."
Not all qualify for benefits
While helpful, the program won't be enough for all operations, Eric added, pointing out applications were cut off on Nov. 20.
Nighthawk Outfitters owner Gary Couillard took part in the online announcement of NORP, but soon learned he does not qualify for its benefits.
"Unfortunately, this program was not designed to help small outfitters like me," wrote the Northeastern Ontario Bear Managers Association (BMA) executive, who has remote camps for spring and fall bear hunts near Matheson, east of Timmins.
With exclusively US clientele, Couillard lost 100% of his 2020 income. Many clients rebooked for 2021, so he feels lucky that he did not have to return deposits. But he knows others who did, at great cost, with the exchange rate.
With a vaccine and reliably fast border tests likely still months away, Couillard doesn't see the border reopening before spring. Like Esnagami, he is also is trying to fill the void by booking Canadians – resident hunters – for 2021.
More help needed
Many smaller outfitters just won't make it without more help, said Couillard, who pointed out he did receive his Bear Management Area (BMA) licence from the Ministry of Natural Resources and Forestry (MNRF) at no cost. This was a token gesture, however, because the document is not needed to guide resident hunters, he added.
"I would like to see the Government of Ontario step up and acknowledge the importance of resource-based tourism to Ontario, and provide some form of economic benefit to those small outfitters struggling to survive," he wrote.

The province is also expected to launch a new program to succeed NORP in January, and announced $1.2 million to promote the Destination Northern Ontario and Destination Ontario domestic tourism initiatives on Aug. 20.
On Dec. 3, Heritage, Sport, Tourism, and Culture Industries Minister Lisa MacLeod also announced $4.4 million for tourism and revealed the first recipients of the new Reconnect Festival and Event Program and the Tourism Economic Development and Recovery Fund.
Click here for a list of program recipients, and fund recipients.
For more on how the pandemic is hurting tourism operations, click here.
Click here for more outdoors news
For more on how the pandemic is impacting the outdoors, click here