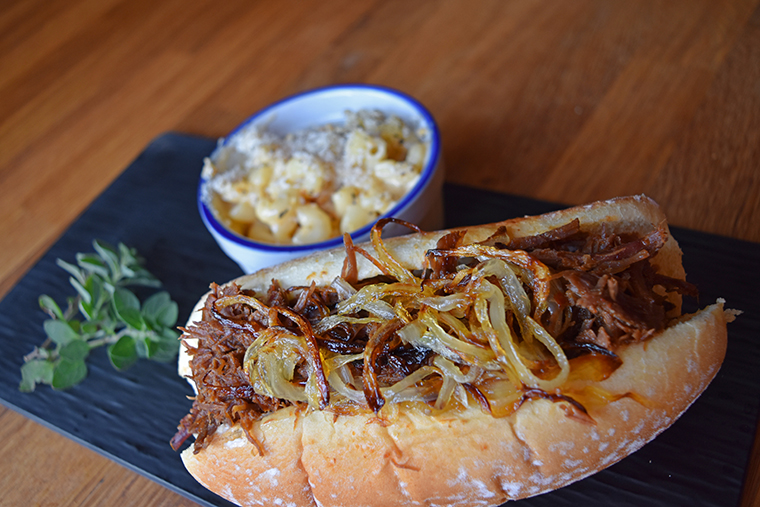 Serves 2
This is a tasty way to prepare those otherwise tough wild turkey legs. This dish has a texture similar to pulled pork. Feel free to adjust the spice level to your liking.
Ingredients
• ½ cup Cajun spice
• 2 wild turkey legs, bone in, silver skin trimmed off
• 1 small jar of mild salsa
• 1 can amber beer
• ½ jalapeno, sliced in half, seeds removed
• 3 cups chicken stock
• 2 tbsp. olive oil
• 1 large white onion, sliced
• 2 sausage buns
Directions
1. Generously season wild turkey legs with Cajun spice. Refrigerate overnight.
2. Place marinated turkey legs in slow cooker and add salsa, beer, jalapeno, and chicken stock. Cook on high for 7-8 hours or until meat easily pulls from bone.
3. Pull apart meat and discard all bones. Add one cup of the slow-cooker liquid to the pulled meat and mix well. Set aside and keep warm.
4. In a non-stick frying pan, heat olive oil on medium high. Add sliced onions and sauté for 5 minutes, stirring often to avoid burning.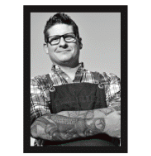 5. Lower heat to medium low and simmer onions for an additional 5-7 minutes or until uniformly golden and caramelized. Set aside and keep warm.
6. Fill a sausage bun with some pulled turkey and top with caramelized onions.
Originally published in the May 2019 edition of Ontario OUT of DOORS magazine.
For more wild turkey, click here