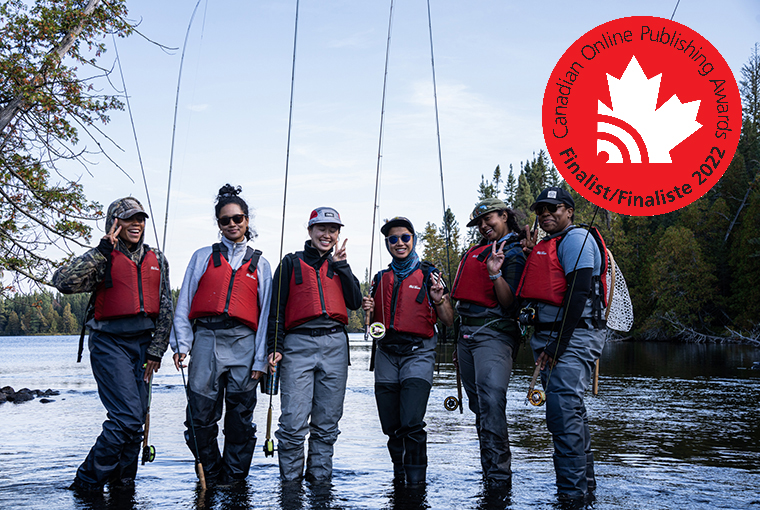 Ontario OUT of DOORS (OOD) was a runner-up in two categories at the 2022 Canadian Online Publishing Awards (COPA).
The 14th annual publishing industry awards were held Thursday, Feb. 9 at Toronto's Dim Sing King restaurant. The hybrid event was webcast via Zoom and winners were also announced by Masthead magazine on Twitter.
OOD was shortlisted in two Consumer categories, including Best Multicultural Story for Meghan Sutherland's profile on Brown Girl Outdoor World founder Demiesha Dennis, and Best Digital Edition Publication, for OOD's August 2022 issue.
OOD was previously nominated for a 2020 COPA award for Assistant Editor Steve Galea's How the spring bear hunt was lost and won. The 20-plus year retrospective was a finalist in the Consumer Lifestyle Article/Series category.
OOD was also named Gold Winner for Best Digital Publication (consumer magazines and websites division) in 2015, and a finalist for Best Article or Series, and Best Blog or Column.
For more OOD profiles, click here