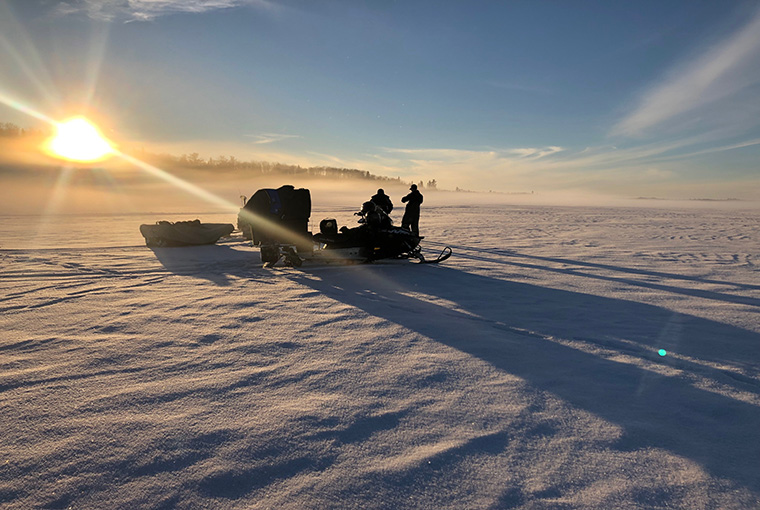 Growing up in northwestern Ontario's Sunset Country, I've been spoiled with great fishing all my life, both on open water and ice. Living minutes from Lake of the Woods, I have world-class opportunities just beyond my door. One Red Lake ice fishing trip, however, changed my definition of an incredible fishing adventure.
Years ago, my friends and I took a hunting trip to the Red Lake area, a few hours north of my Kenora home. We stayed at Five Lakes Lodge, where I quickly became friends with owner Ian Cooke. As our friendship grew, he would tell me more about the great ice fishing in the area and I was never surprised.
Red Lake's the end of the road
Red Lake is essentially at the end of the road for those heading north in Ontario. It's not, really, but you will not find many people further north. The community of little more than 4,000 is in the heart of the Canadian Shield. Lakes stretch in every direction with some of the best walleye, pike, and lake trout fishing in the world.
If you go ice fishing in the Red Lake area once, I can guarantee you will want to make it an annual visit. Since it is remote, you will need a reliable snowmobile or ATV and equipment to access the best back-country lakes that are fly-in only during the open-water season.
If you want adventure, the best fishing you have ever experienced and a good chance at spotting wolves and moose, this trip is for you. I understand not everybody owns a snowmobile, but if you want to do this trip the right way, consider renting one.
Prepare for cold
This fishing paradise is far north, where winter is frigid. Consecutive days of -30 ̊C and snow up to your waist are common most years during January and February. If this is your dream trip, I'd suggest going in March when the weather is nicer, the days are longer, and the fish are biting more frequently. There are hotels and resorts where you can stay, but the benefit of a resort is that you can get valuable information on how to access certain lakes and general knowledge of the area.
We visited Red Lake in late March. We wanted to connect with pike and walleye that were staging in front of the shallow bays where they spawn shortly after ice out. These fish, the biggest pike and walleye that you'll see all year, make predictable migrations to these areas at the end of each winter. A great thing about the Red Lake area is that you can set up in the same spot to catch both species.
As a part of our strategy, each angler used a tip-up baited with a large, frozen cisco for pike, and jigged a second line for walleye. This is a productive way to fish late in the season across the north. Sometimes a nice pike will hit one of the jigging lines, but the biggest pike will always take the dead bait. We catch our own bait throughout the winter (in line with the new bait-management regulations), usually when we run into schools of cisco while targeting lake trout or crappie, but you can find good bait at just about any tackle shop.
Wheels provide edge
Snowmobiles and ATVs allowed us to cover more water. Since many lakes are close, we'd fish for trout during the way and then set up on good walleye and pike locations for the evening. Trout Lake is one of the largest bodies of water in the province accessed only by plane in the summer. It's a massive lake with only a couple of small outpost cabins. May trout here have never seen. lure before, so they hammer your bait. Fishing for lake trout in March is also excellent because as the snow melts, more light penetrates the water, allowing these predators to see your lures from farther away. Standard lake trout tackle is fine. We were jigging with spoons, white tube jigs, and soft plastic jerk shads. You don't need meat for lake trout in this part of the province.
Red Lake is a big enough community to provide some options for places to stay. There are a variety of restaurants, grocery stores, and retailers. Great fishing can be found within 10 kilometres of town in any direction – the opportunity for exploring and adventure here is endless.
---
Getting there
From Kenora, take Hwy. 17 east to Vermilion Bay, and then Hwy. 105 north to Red Lake. That's a three-hour drive.
Baits to pack
Walleye: jigging spoon w/ minnow head
Pike: quick-strike rig with dead bait (cisco or sucker)
Lake trout: tube jig, spoon, jerkshad rigged on jig head
Walleye/pike Lakes:
Parker Lake
Gullrock Lake
Little Trout Lake
Little Vermilion Lake
Lake trout Lakes:
Trout Lake
Medicine Stone Lake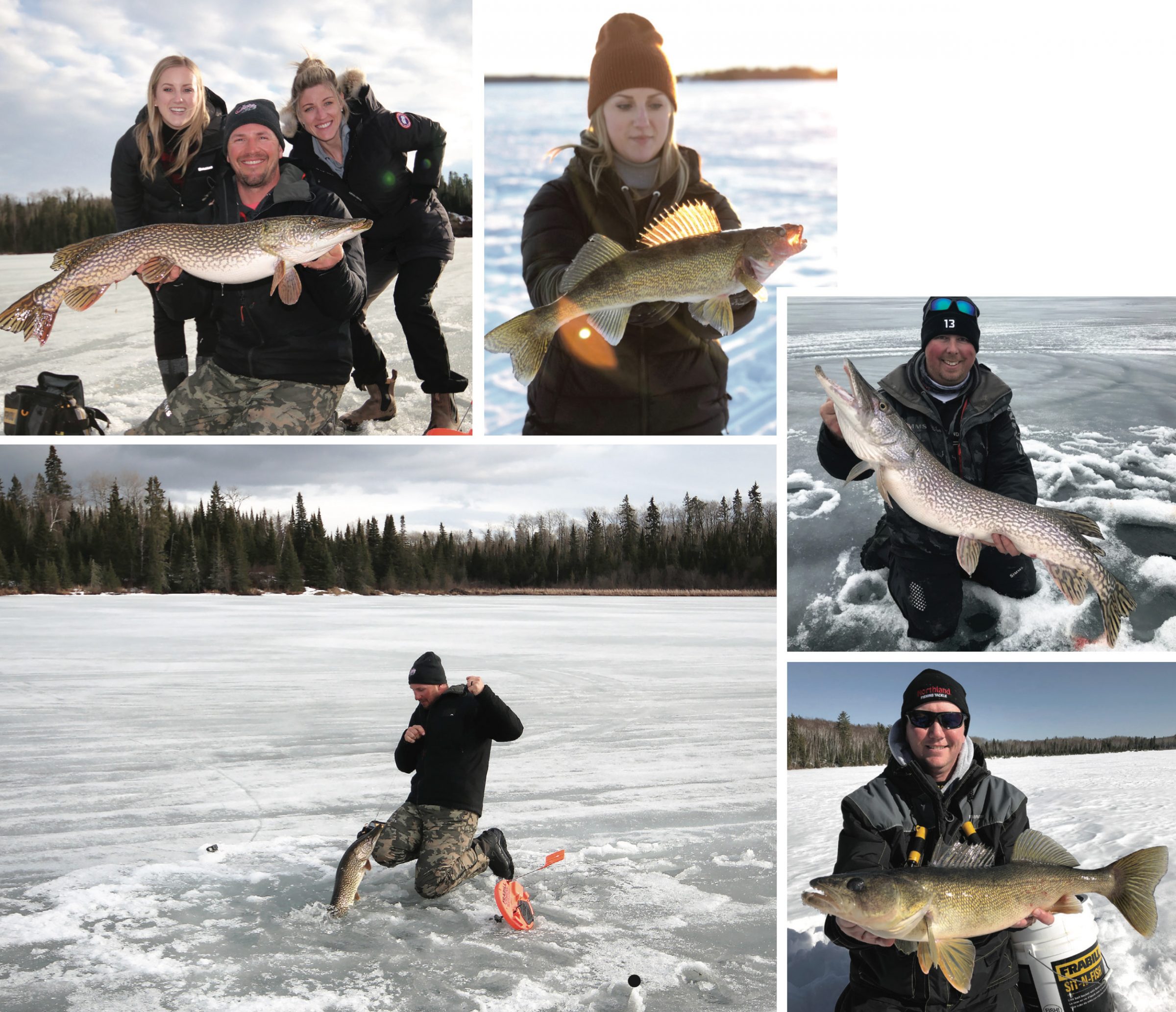 Accommodations
Five Lakes Lodge – www.fivelakeslodge.com
Sportsmen's Lodge – www.trophypikecanada.com
Howie Bay Motel – www.thehowey.com
Originally published in the Jan.-Feb. 2022 issue of Ontario OUT of DOORS
For more travel stories, click here