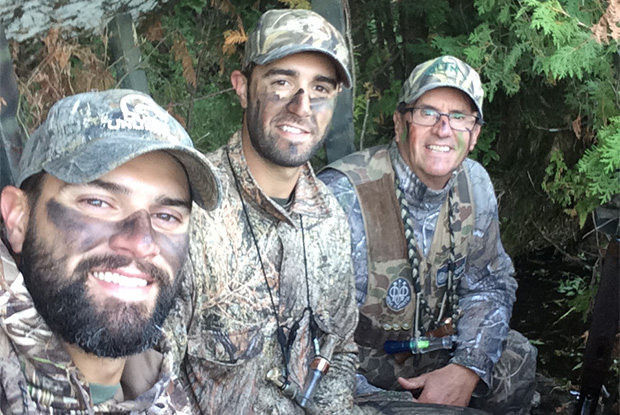 Congratulations to our Photo Friday winner this week, Jason Pitton of Cambridge! Jason was out on opening morning of duck season with his brother Bryan and father Renato (pictured here with him). From their favourite blind they got their limit and made some great memories.
Jason wins an OOD prize pack just for submitting his photo. Don't miss your chance to win! Enter your outdoors photos in our Memory Bank Contest.
Improve your duck calling here.