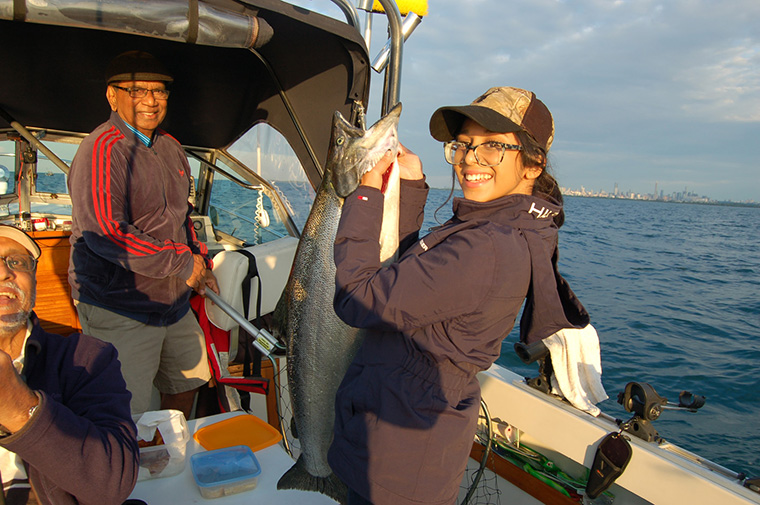 Congratulations to our Photo Friday winner, Fiaz Sulaiman of Pickering! He was out fishing with his father, Zunoon Mariakr, and daughter, Sakeenah Sulaiman, pictured above holding the chinook salmon.
Fiaz wins an OOD prize pack just for submitting this photo. Don't miss your chance to win! Enter your outdoors photos in our Memory Bank Contest.
Learn more about stand up paddle board fishing here.