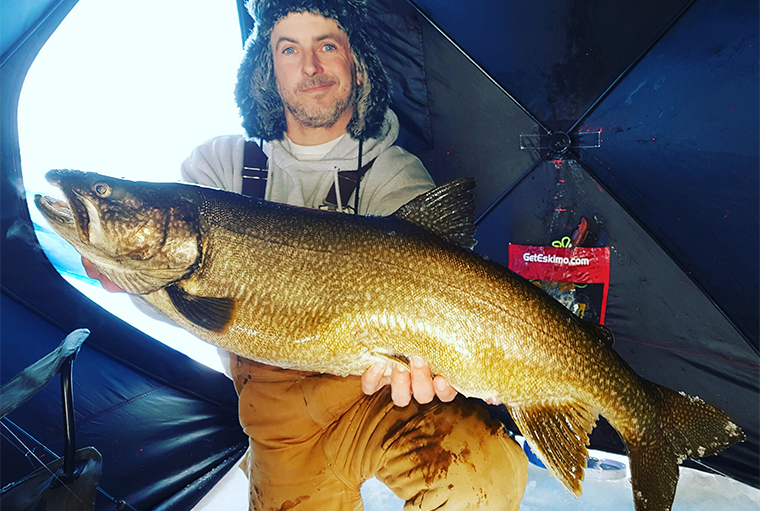 Congratulations to our Photo Friday winner Trevor Ovenstone of Dryden! Trevor was out fishing in northwestern Ontario when he brought this lake trout up through the ice. 
Trevor wins an OOD prize pack just for submitting this photo. Don't miss your chance to win! Enter your outdoors photos in our Memory Bank Contest.
For can't miss ice-jigging lure options click here.