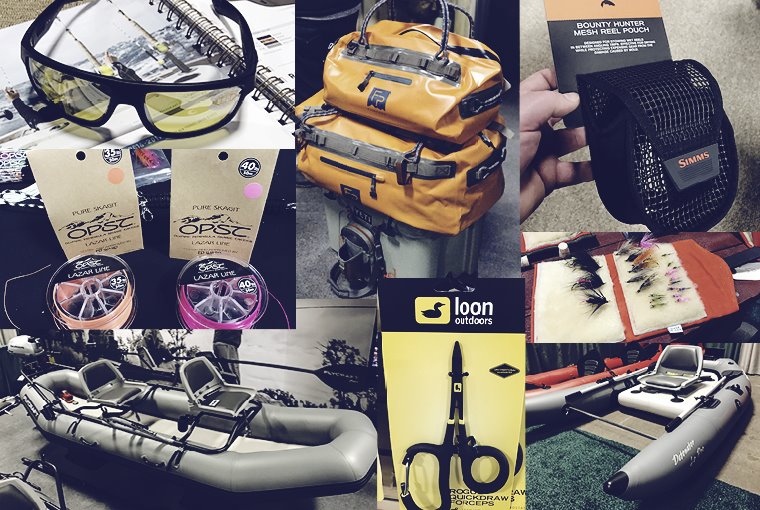 Sure, checking out manufacturer websites, signing up for newsletters, and thumbing through social media feeds on your cellphone while waiting in line for a coffee are great ways to get the lowdown on new gear options. But while attending The Fly Fishing Show in Somerset, NJ recently, I had more fun probing the aisles for the overlooked items that are worth the find. After all, it's the largest all fly-fishing retail show in the world. Here are my top picks.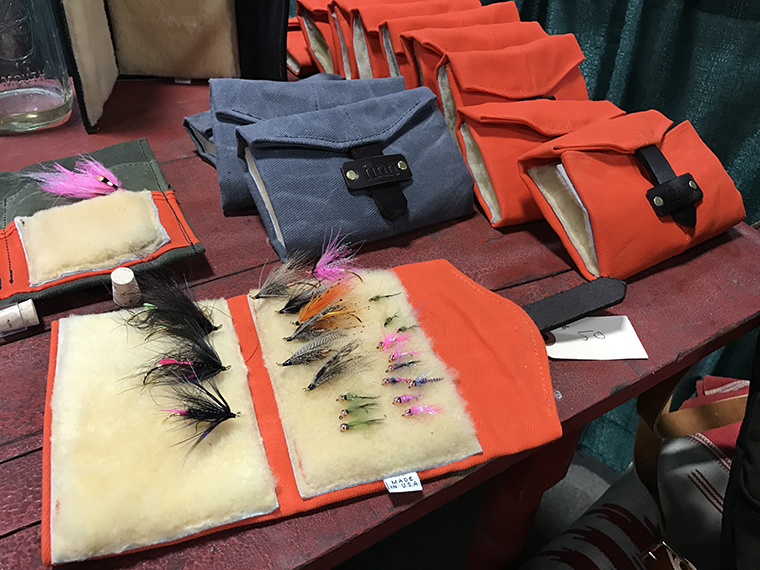 Finn Streamer Wallet
Finn's Streamer Wallet screams old-school cool while still maintaining a touch of new. It's made in the U.S. from water-resistant, 18oz., waxed twill canvas, and two patches of thick 100% natural Texas sheep shearling and is finished with a friction leather closure. If you drop it in the water, it will float and dry in the sun.
http://www.finnutility.com/shop/fly_wallet.html
MSRP: $58 U.S.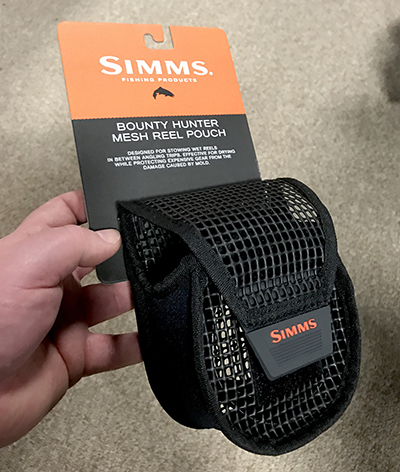 Simms Bounty Hunter Mesh Reel Pouch
A reel pouch is one of those simple things that you don't think about improving. They work. But Simms has added a twist with their new Bounty Hunter Mesh Pouch. The 3mm neoprene side panels protect reels, while the coated mesh allows them to drain and dry without removing them from your rod. Available in two sizes for large- and medium-size reels.
https://www.simmsfishing.com/bounty-hunter-mesh-reel-pouch-large-s17.html
MSRP: $14.95 U.S. for medium and $19.95 U.S. for large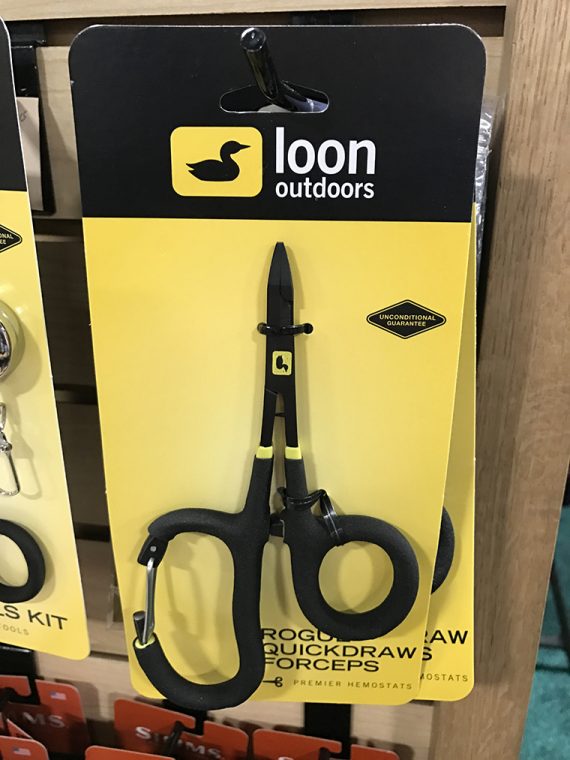 Loon Rogue Quickdraw Forceps
It's the little things I love, and Loon's Rogue Quickdraw Forceps have several great additions, like a carabiner finger loop, comfy grip, and oversized thumb and finger holes that accommodate large or gloved hands. And the compact cutting surface easily clips light or heavy leaders.
https://loonoutdoors.com/product/rogue-quickdraw-forceps
MSRP: $24.95 U.S.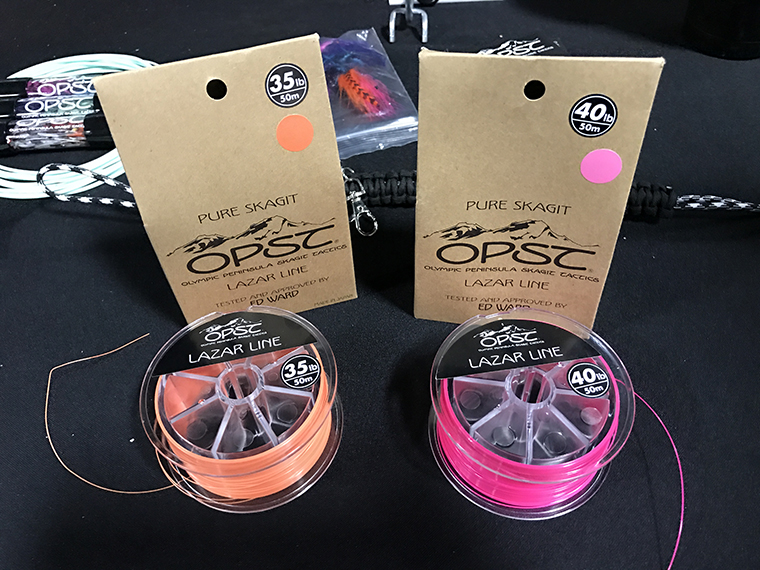 OPST Pure Skagit Lazar Line
OPST Pure Skagit Lazar Line has been on the market for a couple of years now to rave reviews as a quality mono shooting line. Admittedly, I'm a big fan. For those who want more colour option for visibility in different light or water conditions, OPST is now offering pink and orange line options, as well as their traditional green from 25 to 50 pounds.
http://www.opskagit.com/store.html#!/Pure-Skagit-Lines/c/7107639/offset=0&sort=normal
MSRP: $31.95 U.S.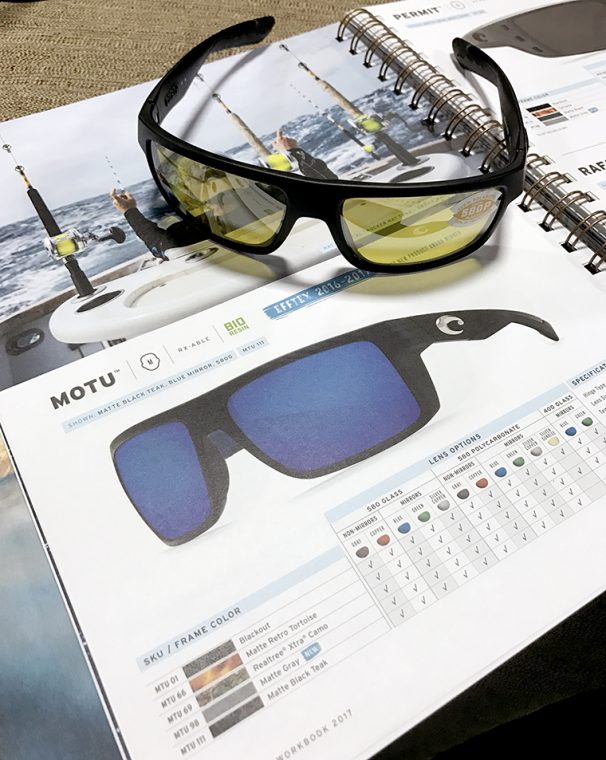 Costa Motu sunglasses
Finding the perfect fishing sunglasses is an ongoing quest, and Costa's new Motu model is worth a look. Built with a relieved face curve for total comfort and outfitted with optical-quality spring hinges, these 100% polarized performance fishing sunglasses make it easier to get the most out of a day on the water.
https://www.costadelmar.com/us/en/men/sunglasses/view-all/motu/MTU.html
MSRP: Starting at $189 U.S.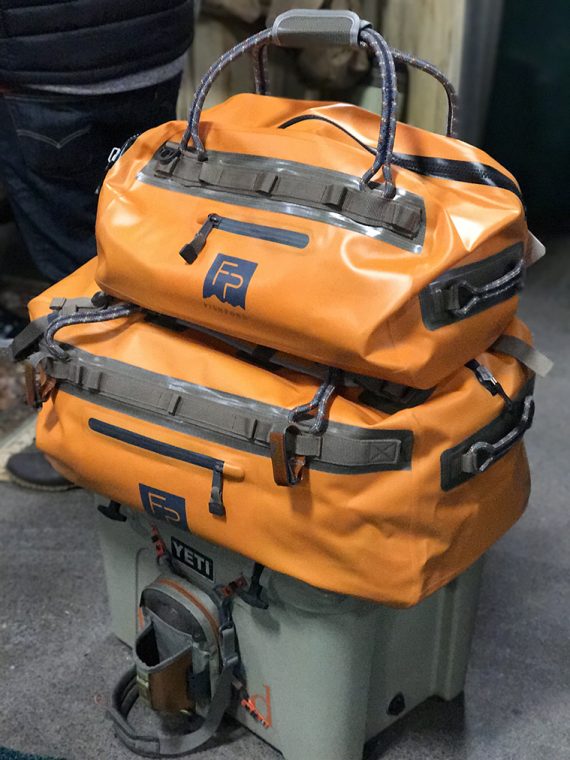 Fishpond Thunderhead Submersible Duffel
Water is part of fishing and inclement weather is part of great fishing. So getting gear where it needs to be in a dry state is a good thing, and Fishpond's Thunderhead Submersible Duffel is designed to do just that, with water-tight construction. Available in two sizes.
http://fishpondusa.com/product/category/luggage/duffels/27
MSRP: Starting at $299.95 U.S.
Inflatables
Inflatable boats are a big part of the fly market, and rightfully so. They provide anglers the water access they desire with both transport and storage convenience. Here are two new options.
Dave Scadden Detonator Lo Pro frameless pontoon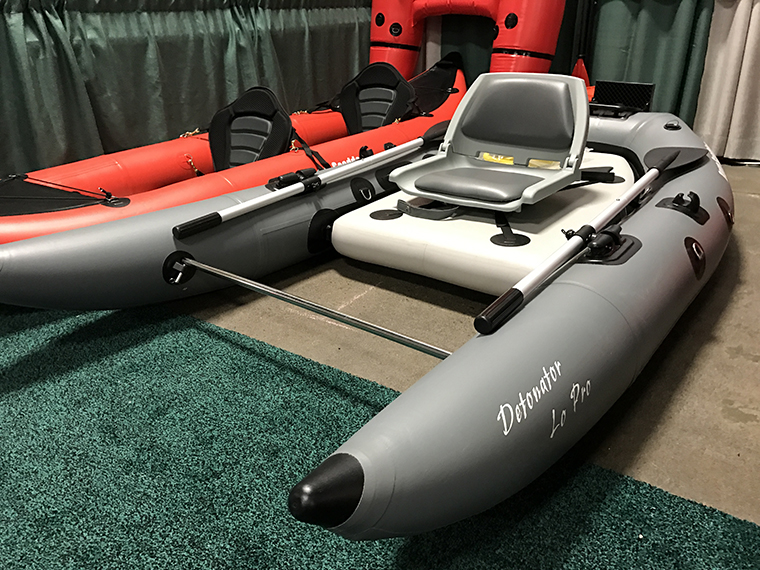 With 30 years of experience, Dave Scadden knows a thing or two about building inflatables. The new 2018 Detonator Lo Pro frameless pontoon craft is one to get excited about. The multi-laminate rigid floor system offers great support while travelling and the ability to stand and sight fish. It's the only single-man frameless pontoon I know of that you can do that from. The low profile design is great for wind resistance. The integrated motor mount and anchor system are perfect for those looking for more power or who just want to stay put. Double-action hand pump, two side pockets, oars, and all components included.
http://www.davescaddenpaddlesports.com/_p/prd17/4587818861/product/dave-scadden%27s-new-2018-detonator-r-series
MSRP: $999.99 U.S.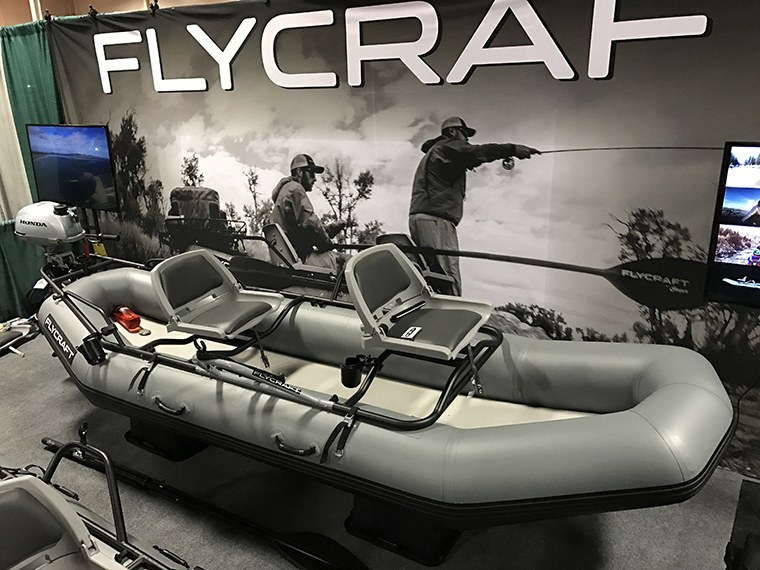 Flycraft Stealth inflatable boat
I've seen plenty of inflatables, both one- and two-man, and the Stealth is impressive for a number of reasons: when packed up, it can fit in the trunk of a car. Try that with any other two-man inflatable. It's light, at 98 pounds, so it's much easier to load and take to hard-to-access launch spots than others. A shallow draft (3-4 inches) lets you float skinny water and the high-pressure dropped-stitched floor is solid, providing stable footing for standing.
https://www.flycraftusa.com
MSRP: Starting at $2,995 U.S.
Get more fly fishing insights from Ray here.