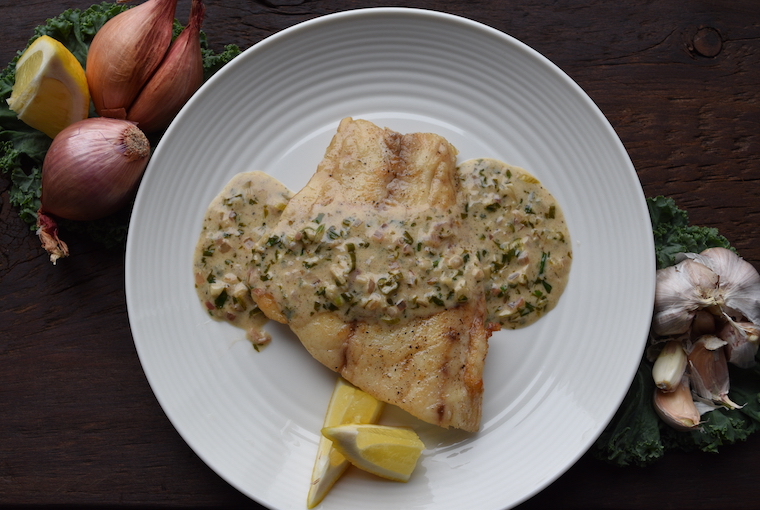 I prefer to use largemouth bass for this recipe, but smallmouth fillets will work, too. Serve this over a bed of coconut rice or with a nice summer salad.
Ingredients
Serves two
• Two 6-oz bass fillets, boneless, skinless
• Salt and pepper, to taste
• Two tbsp salted butter, softened
For sauce
• 2 cloves garlic, minced
• 1 small shallot, minced
• 1/4 lemon, juiced
• 1/2 cup heavy cream
• 1/2 tsp fresh parsley, chopped
• 1/2 tsp fresh chives, chopped
Directions
1. Season bass fillets with salt and pepper on both sides.

2. In a non-stick pan, melt butter over medium high heat.

3. Sear bass fillets for 3 minutes on each side.

4. Remove fillets from pan. Keep warm.

5. Add garlic and shallots to the pan. Reduce to medium heat.

6. Sauté for 2 minutes. Add lemon juice and heavy cream.

7. Reduce to medium-low heat, stirring often.

8. Simmer sauce for 2-3 minutes, until thickened.

9. Whisk in parsley and chives. Season with salt and pepper, pour over fish, and serve.
Originally published in the June 2019 edition of Ontario OUT of DOORS magazine.
For more fishing stories, click here