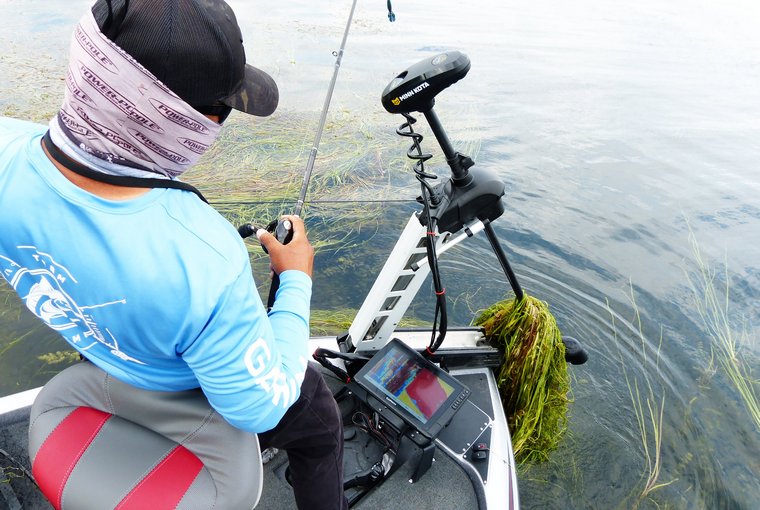 We've all been told that the biggest bass hide in the thickest, gnarliest cover. Getting to them can be a big problem, and no electric motor is perfectly weedless. But here are four ways to keep your motor working in the salad.
Ninja Grass Blade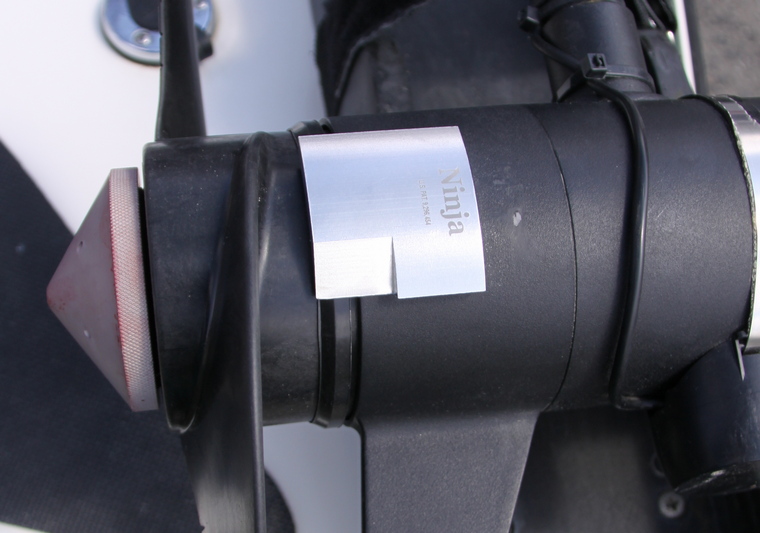 This machined aluminum blade is fitted along the seam of the prop hub and lower unit. As the blade rotates, any weeds that collect are thrashed across the cutting edge. Effective on even the thickest reeds, pad stocks, or matted weeds, the Ninja Grass Blade is simple, yet effective at keeping the motor clean. This universal design fits all motors and mounting is easy with the two-sided tape provided. If you're concerned about losing the blade, extra tape or epoxy can be used for added hold.
MSRP: $31.99 US
www.ninjagrassblade.com
G-Force Grass Goat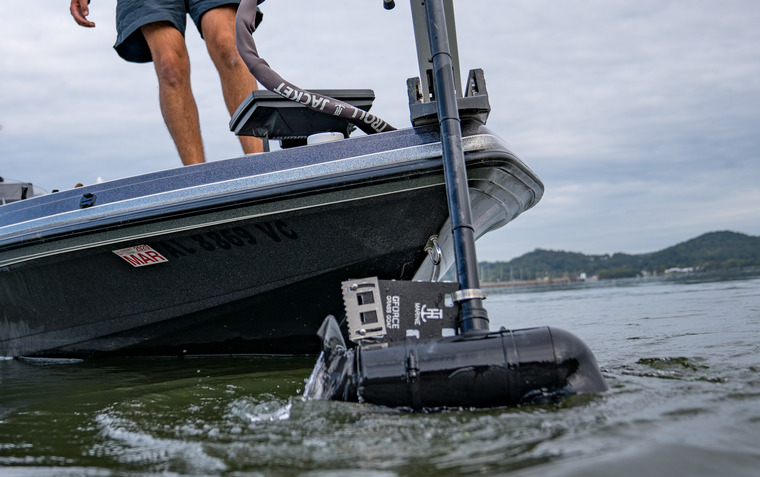 This T-H Marine product is a marine-grade starboard plate that houses a serrated 316 stainless-steel blade. The mount rides vertically along the motor shaft and the cutting surface is aligned with the prop hub. Weeds drawn into the prop are forced against the blade and cut under the force of the motor. Several models are available to match your motor's specific design. Read up on which mount fits your motor, especially if you've purchased one of the newest wireless units with electric-assist steering or self-mounting units. The mounting plate might interfere with the motor's performance or storage position, so ensure it's the one of your needs.
Mounting is simple as the plate is secured using three metal screw bands. Although much bulkier than the Ninja Blade, this unit is firmly mounted to the motor and easily removed if you upgrade motors.
MSRP: $49.99 US
www.thmarinesupplies.com
---
DIY cutters
Improvised blade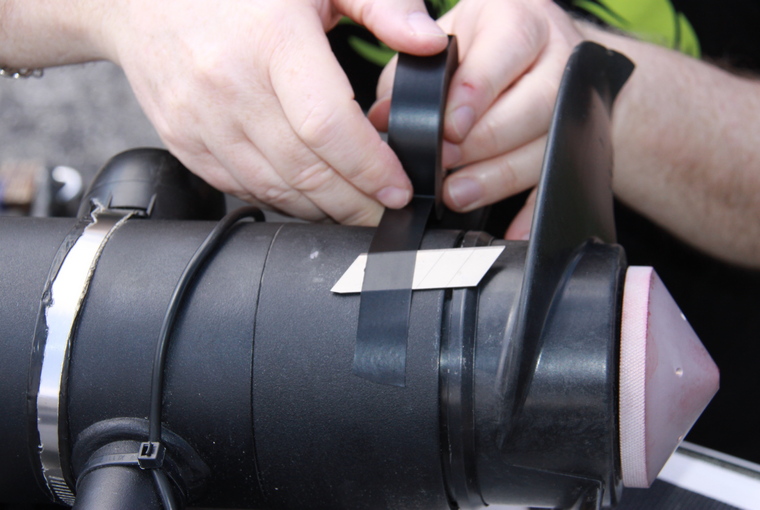 In the '80s, motor props were not weedless. Creative anglers made their own weed cutters and one design in particular became quite popular. Like the Ninja Grass Blade, a sharp blade (often a segment of a steak or fillet knife or thick drywall blade) was taped to the motor's lower unit. Some inventors sharpened both edges of the blade so the motor could cut while in reverse. The design worked but most found the inherent danger far too great to warrant its use. Homemade blades are not as sturdy or safe as commercial options, but 30 years ago, it filled a void. If you're interested in this option, ensure that the blade extends several centimeters past the prop housing to catch and cut weeds properly.
Filed prop blades
An easier way to control a clogged prop is to sharpen the prop's blades. Remarkably, plastic trolling motor props with sharpened edges cut well through thick grass. Using a file or even a Dremel tool, remove any burrs, cracks, or rounded edges for greater performance. It's not as effective as an actual cutting blade, but it's worth the effort.
Field notes
I've used all of these weed-chopping devices and each has its pros and cons.
I prefer a small-profile attachment to prevent clingy weeds from latching on so I give the Grass Ninja a thumbs up. Its low profile is also a great addition to pedal-drive kayak motors.
The Grass Goat allows for easy adjustments, which is helpful, but the bulky profile can interfere with deployment of the motor. Be extra careful during installation, however, because new digital motors, and many auto-driver versions, must be stored in a particular fashion.
The DIY improvised blade has kept me happy for years, and you can't beat the price.
The real trick to keeping a motor running well is avoiding the globs of thick grass that will entangle the shaft and overwhelm the prop and cutting blade.
No matter what cutting option you choose, warn angling buddies about the potential hazards.
To ensure no one is harmed on our lakes, safety should always be first priority when using anything that cuts — whether it's from a manufacturer or a DIY creation.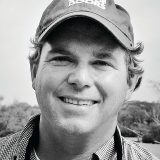 Luigi's love affair with angling started when he was a lad and has never faltered. When not gawking at lures, he can be found setting goose or turkey decoys, or in a tree stand. Reach Luigi at mail@oodmag.com
Originally published in the June 2020 issue of Ontario OUT of DOORS.
Click here for more outdoors news