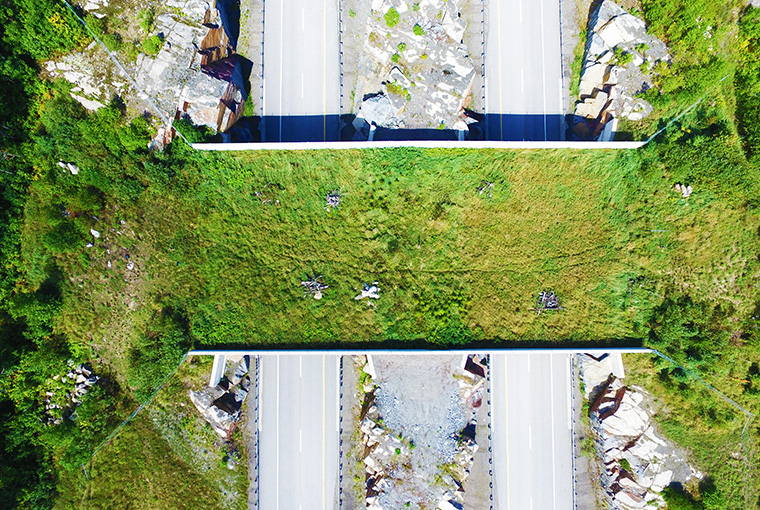 Road safety is a big issue, as many lives are lost on roadways. In Ontario, safety efforts have rightly focused on preventing human injury. Until relatively recently, only minimal attention has been paid to the well-being of other species.
There are about 14,000 wildlife collisions in Ontario each year, Dr. Michael Drescher, a professor of conservation at the University of Waterloo, told Capital Current earlier in 2020. However, this kind of data is acknowledged to be poor and mostly unreliable. Collisions with smaller animals like raccoons and groundhogs are thought to be greatly under-reported, so the actual number of collisions is probably much greater.
Across Canada, it's believed that up to a half dozen large mammals — e.g., bears, wolves, deer and moose — die every hour on our roads. Better data on wildlife/vehicle collisions could help scope out the magnitude of the problem and lead to solutions, like where to place effective and cost-efficient wildlife crossing structures and fences. And it's not just about roadkill. There's a direct loss of habitat every time a road is built. Habitats are fragmented, reducing their value. Traffic noise is also a major wildlife disruption. Roads also give predators — not all human — access to areas previously inaccessible.
Planning can ease some issues around wildlife habitat, but it's virtually impossible to eliminate roadkill. Efforts to limit animal deaths can be very expensive.
Mitigating collisions
To mitigate wildlife highway collisions, the Ontario Ministry of Transportation (MTO) collects collision data and maps where large animals have a high risk of being hit and models species at risk reptile habitat to identify collision hotspots. In some instances, the MTO erects exclusion barriers to keep wildlife off highways and to direct wildlife to crossing structures. Signs (e.g., deer crossing signs) are commonly used to warn travellers to watch out for wildlife.
To date, the MTO has erected fencing for large wildlife at 25 locations and 18 locations for reptiles. The ministry has also installed 26 large wildlife underpasses and 63 species at risk underpasses.
Presently, there are two highway overpasses for wildlife in the province. There's one on Hwy. 69 south of Sudbury that's mostly for large animals and another spanning Hwy. 401 and Hwy. 3 at the Rt. Hon. Herb Gray Parkway near Windsor, for snakes and deer.
According to the MTO, the Hwy. 69 crossing is used "primarily by large wildlife" and that monitoring has shown a 73% decrease in collisions with large mammals in the area of the crossing. Deer and bear occasionally get around, over, or under the fencing. Monitoring of the Windsor area overpass "has shown the successful use of the wildlife passage," the ministry stated.
Elk have not made use of the Hwy. 69 wildlife crossings. Although elk were a major driver for building the structures, 20 years of radio tracking show the structures are largely south of the elk range, Laurentian University biologist Dr. Josef Hamr said. The MTO was informed of this, but he said "logistical and financial reasons" became the prime determinant for the wildlife structure locations.
Go west
The first, best known, and most-studied wildlife highway crossing structures in Canada are located in Banff and Yoho National Parks. In 1972, plans to twin the Trans-Canada Highway through the parks included efforts to mitigate wildlife mortality by vehicle collisions, particularly large mammals.
Over a 40-year period, six wildlife overpasses, more than 35 underpasses, and more or less continuous fencing has been incorporated into more than 80 kilometres of the highway.
Biologist Bruce Leeson and engineer Terry Maguire, both formerly with Parks Canada, said it's important to research and identify objectives like what species are you targeting, and make adjustments. Fencing was found to have to be at least 2.4 metres in height to constrain moose and elk; a buried apron may be necessary to keep animals from squeezing under the fence. Seventeen years of monitoring has shown reduction of large mammal mortalities by 95% and wildlife species as a whole of more than 80%.
Looking elsewhere
Fencing and wildlife crossings are becoming increasingly common in the western US, where there are now hundreds of them. The story is similar in Europe, Fennoscandia, and, increasingly, Canada. Reducing collisions with large mammals and offering safe passage for herptiles (e.g., snakes, frogs, toads, and turtles) are growing concerns.
Looking ahead
While effective and efficient, wildlife crossing structures don't come cheap, Leeson said integrating environmental protection — primarily wildlife crossing structures — can easily become 30% of the total cost of highway construction.
Ecologists and a growing portion of the general public believe addressing environmental concerns is essential in modern society. Ensuring the connectivity of habitat and providing passage for wildlife across not only highways, but railroads, pipelines and other infrastructure, is vital.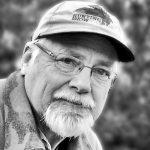 There's still a long way to go. Although Ontario appears to be a bit of a laggard, I'm hopeful we're moving in the right direction.
Bruce Ranta is a retired wildlife biologist, outdoor writer, and photographer based in Kenora. Reach Bruce at mail@oodmag.com
Originally published in the Jan.-Feb. 2021 edition of Ontario OUT of DOORS magazine.