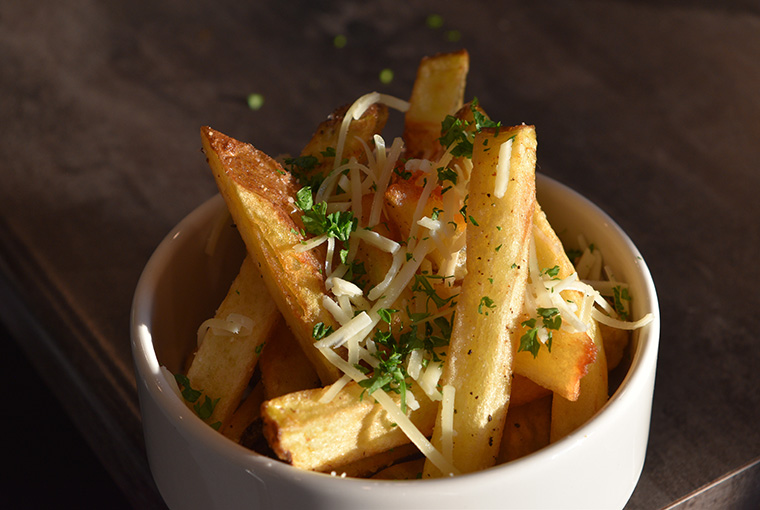 Duck fat has to be one of my favorite things to fry with. Its delectable, deep flavour gives a unique taste and crunch to fried goods, especially these twice-cooked French fries.
Ingredients:
Makes 2 side servings
6 cups water
3 tbsp salt
2 medium yellow flesh potatoes, cut into 1⁄4-inch fries
4 cups duck or goose fat
1/4 cup grated Parmesan cheese
1/2 tbsp garlic powder
Salt and pepper, to taste
1 tbsp fresh parsley, chopped
Directions
1. Bring water and salt to a boil.

2. Blanch cut potatoes for 3-4 minutes, until they just start to soften but do not come apart.

3. Strain and dry on a sheet pan lined with a few layers of paper towel.

4. Make sure they are nice and dry before deep frying as any extra water will cause the fat to spit, which could burn you.

5. Bring the duck fat up to 350 ̊F. Deep fry until golden brown, about 5 minutes.

6. Remove from oil, drain off excess fat, and toss with Parmesan and chopped parsley.

7. Season with salt and pepper to taste.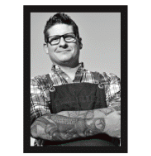 Andrew Rochon is OOD's food editor. You can follow more of his culinary adventures on Instagram: @wilderness_chef
Originally published in the August 2021 issue of Ontario OUT of DOORS magazine.