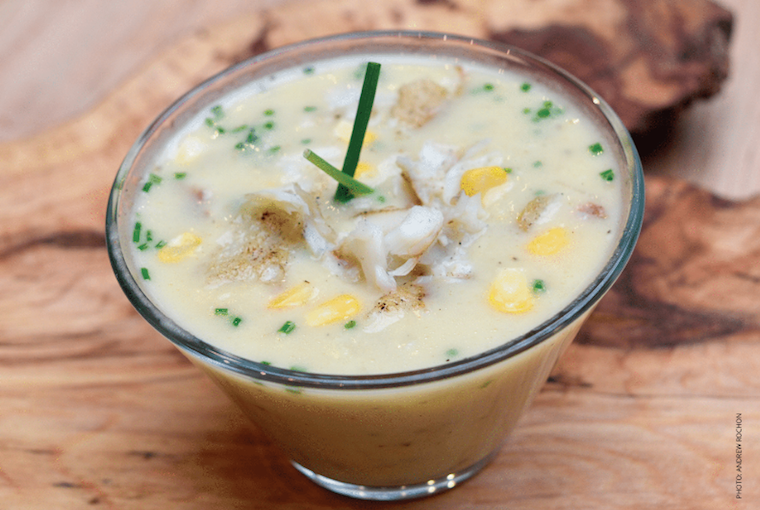 Rich, creamy soup, loaded with corn and flaky crappie meat, what more could you want? Sunfish will work if you have a hard time finding crappie.
Ingredients
Makes 10 cups of soup

• ¼ lb butter
• 1 large white onion, diced
• 3 cloves garlic, minced
• 3 ribs celery, diced
• ½ cup flour
• ½ cup dry white wine
• 3 cups milk
• 2 cups heavy cream
• 1 can clam juice
• 1 lb crappie fillets, boneless, skinless, chopped
• ½ cup sweet corn
• 2 tbsp honey
• 2 tbsp chives, chopped
• Salt and pepper
Directions
1. Melt butter in a large pot. Add onion, garlic, and celery and sauté on high heat for 3-4 minutes, stirring constantly.

2. Reduce heat to medium, add flour and cook off for 1 minute, while stirring.

3. Whisk in white wine and cook for an additional minute.

4. Whisk in milk, heavy cream, and clam juice. Simmer on medium low heat for 15 minutes.

5. Add chopped crappie and sweet corn. Simmer for 10 more minutes, stirring often.

6. Whisk in honey and chives.

7. Season with salt and pepper.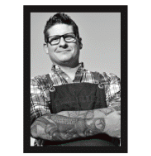 Originally published in the April 2019 edition of Ontario OUT of DOORS magazine.
For more cooking recipes, click here

Click here for more fishing stories