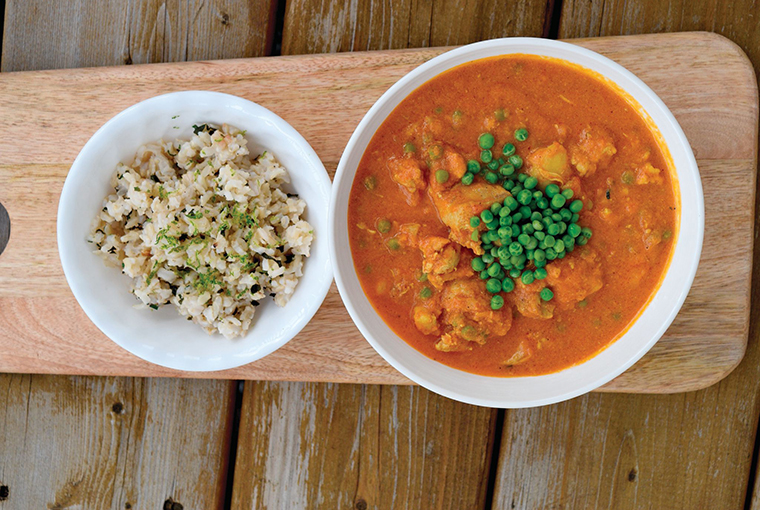 This mild curry dish is packed with authentic flavours, while the slow simmer helps tenderize wild turkey breasts. Didn't punch a tag this spring? Feel free to substitute domestic turkey or chicken. Pheasant and grouse are good options, too.
Ingredients:
Serves four
• 3 tbsp butter
• 4 cloves garlic, minced
• 1 yellow onion, diced
• 1 lb wild turkey breast, boneless, skinless, cubed
• 1 tbsp garam masala
• 1 tbsp tandoori masala
• 1 tsp chili powder, optional if you want some heat
• 1 can crushed tomato
• 1 cup plain yogurt
• 2 cups heavy cream
• 1 cup frozen peas
Directions
1. Heat butter in a heavy-bottomed pot. Add onions and caramelize on medium-low heat until brown.
2. Turn up heat to medium-high. Add garlic and turkey. Sauté for an additional 5 minutes.
3. Mix in chili powder, garam, and tandoori masala and cook for 2 minutes while stirring.
4. Add crushed tomato, plain yogurt, and heavy cream.
5. Simmer for 25 minutes. Add green peas.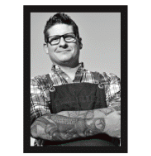 6. Serve with coconut rice and naan bread.
Andrew Rochon is OOD's food editor. You can follow more of his culinary adventures on Instagram: @wilderness_chef
Originally published in the April 2021 issue of Ontario OUT of DOORS magazine.