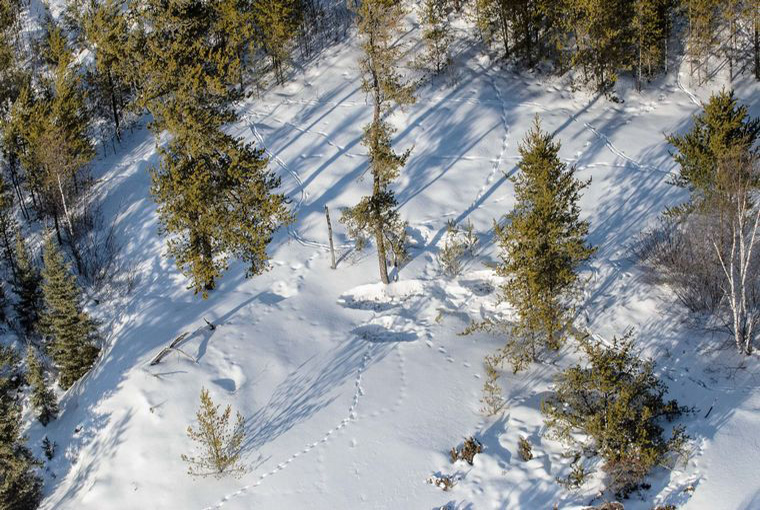 Year-round, my wife and I have deer in our yard, but our yard isn't a deer yard. A "deer yard" is an area where deer concentrate during the winter months.
White-tailed deer have been described as "yarding up" ever since the days of early settlement, when knowing where deer were was critical information, especially during winter, when food and money were often scarce. In Ontario, deer yards can be as small as a few hectares or as large as tens of square kilometres. They've been talked about, managed, and mismanaged for at least 100 years, and today, are more accurately referred to as "deer winter concentration areas."
Why do deer congregate?
Deer biologists have long believed that deer living in the forest on northern ranges, where winters can be long, cold, and snowy, yard up for two main reasons: energy conservation and as a defense against predators.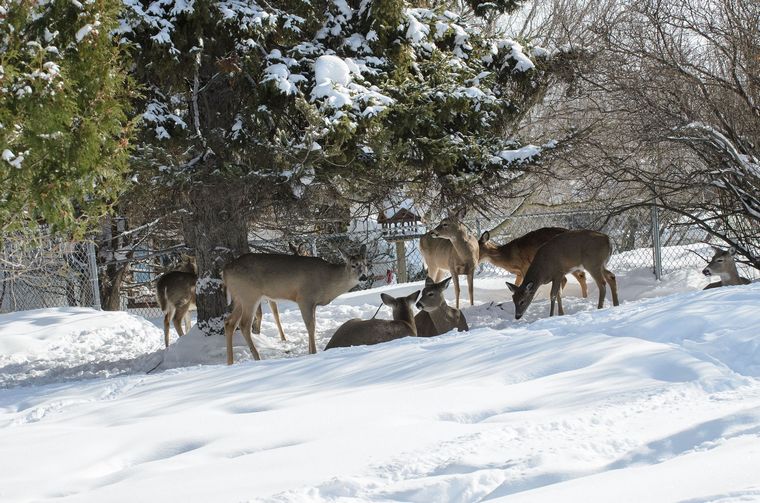 Deer have relatively long legs, but when snow depths hit 50 centimetres, their movement is severely restricted. Conifer cover (the tree canopy) intercepts snow and allows deer to move around under it with relative ease. But, when deer are concentrated under conifer cover, food availability becomes an issue. Food supply is further exacerbated because browse is not that abundant under heavy cover and deer yards that are used year after year — a common behavior — tend to become over-browsed. Eastern white cedar, a tree that provides both food and cover, often has a distinct browse line where there is no greenery below the reach of the deer.
In the forest, deer spend most of their time under conifer cover, but other, adjacent habitats are also important. To cope with deep snow, food shortages, and potential predators, deer make trails, use windswept ridges, frozen lakes and rivers, snowmobile trails, and even plowed roads.
Deer habitat, explained
Deer don't exist solely in the forest. They also thrive in mountains, prairies, agricultural lands, and, increasingly, in urban areas. Wherever they are, they generally use habitats differently in the winter than at other times of the year. This is especially true if winters are snowy.
For example, in southern Ontario, where forest cover can be limiting but often snow cover is not, deer still tend to concentrate in certain areas during the winter months. A winter concentration area might be a park, ravine, a string of woodlots, or any place there's resting, hiding, and escape cover, abundant food, and a dearth of predators.
In northwestern Ontario, deer concentrate their winter activities in certain areas, just not in what could be described as a yard. Managing deer used to be a problem for the Land and Forests, and later, the MNR, because the consensus was that deer there didn't yard up, so forestry and wild-life habitat management prescriptions weren't applicable. Fortunately, the issue around identifying and managing deer yards has been largely resolved with the adoption of the concept of deer winter concentration areas rather than the more restrictive definition of a yard.
In Ontario, mapped winter deer concentration areas are useful in land use and resource management planning on both private and Crown lands. All levels of government, and organizations like the OFAH, have policies and directives that recognize deer winter concentration areas as a value
Landscape always changing
Deer winter concentration areas are constantly changing. Over time, forest fires, insect infestations, severe winds, floods, logging, and infrastructure development change the landscape.
Predation levels also rise and fall. Refining our concepts and definitions of deer winter concentration areas is important, but it's still okay to talk about deer yards. Just be sure to make it clear what you're talking about.
---
The Loring Deer Yard

Situated in the wilds somewhat below the French River, east of Hwy. 69 and west of Hwy. 11, the Loring Deer Yard has been one of the largest and longest lasting deer yards in Ontario.
It was first identified as a deer yarding area soon after deer in central Ontario became common, around the turn of the 20th century.
Severe winters, especially in 1961, wiped out tens of thousands of deer in the province, alarming many.
Logging, which seemed to coincide with surging deer herds in forested areas, was on the wane. The Department of Land and Forests surmised that the deer population south of North Bay could be rejuvenated by replicating logging efforts.
By the late 1970s, the Loring Deer Yard was an official MNR program. Bulldozers and snowmobiles were used to build and maintain trails to help deer move through deep snow. Browse and other deer foods such as pellets were provided, and wolves were trapped to reduce predation.
Studies were done and results published. Policies, directives, and reports were written. There wasn't a deer manager or biologist who didn't know about the Loring Deer Yard and the efforts of Ernie Bain and Paddy Stillar.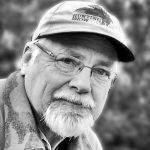 By 1988, management efforts had doubled the size of the Loring Deer Yard. In some winters, it held as many as 20,000 deer.
But, time brings change, and the MNR(F) adopted new policies. Active deer yard management declined. Eventually, trail-making and feeding was a role for volunteers. Predator (wolf) control was discontinued.
In recent years, deer numbers in what was once the best known deer winter concentration area in Ontario, if not Canada, have plummeted.
Is the Loring Deer Yard history? Only time will tell.

Originally published in the Jan.-Feb. 2020 issue of Ontario OUT of DOORS magazine
Click here for more outdoors news
For more on big game hunting, click here