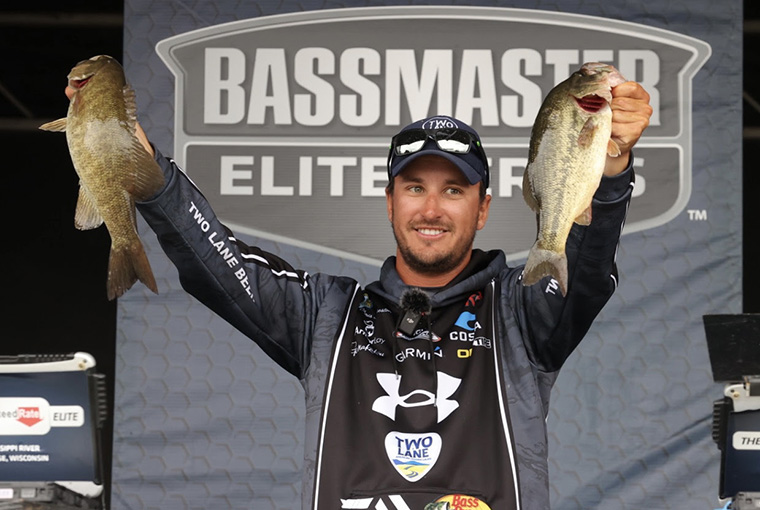 BASS Elite angler Chris Johnston, of Otonabee, finished the last event of the 2022 Bassmaster Elite season just a few ounces shy of victory.
Competing in late August at the four-day Guaranteed Rate Bassmaster Elite Mississippi River event at La Crosse, Wisconsin, Johnston led the event on day two and three. When the final bass was weighed, Johnston's four-day total of 20 bass of 63 pounds, just four ounces short of winner Bryan Schmitt's first place catch.
Schmitt of Deale, Maryland, claimed the $100,000 top prize.
"I'm a little frustrated. I did well but you don't get a lot of chances like that and when you do, you have to capitalize on them," Johnston said.
Repeated stings
The sting of such a narrow miss wouldn't have been so bad had it not been a repeat of another second-place finish at the Guaranteed Rate Bassmaster Elite Lake Oahe event in South Dakota the week prior. Johnston led that event on day two but eventually fell just three pounds short of winner Austin Felix.
The string of top finishes vaulted Johnston to third in the 2022 Progressive Elite Series Angler of the Year standings, 23 points behind Brandon Palaniuk of Rathdrum, Idaho, who was crowned top angler. This is Palaniuk's second Angler of the Year title.
Having narrowly missed two victories and being so close to the Angler of the Year title was bittersweet for Johnston.
"It was a great year, but I want to win one. Finishing second makes me want to win even more. Last year, I finished second and this year third for Angler of the Year and I want that title badly," he said.
Jeff Gustafson of Kenora ranked 14th and Johnson's big brother Cory of Peterborough placed 18th in the Angler of the Year standings. All three have qualified for the 2023 Bassmaster Classic, which will be held in Knoxville, Tennessee from March 24-26.
For more fishing stories, click here