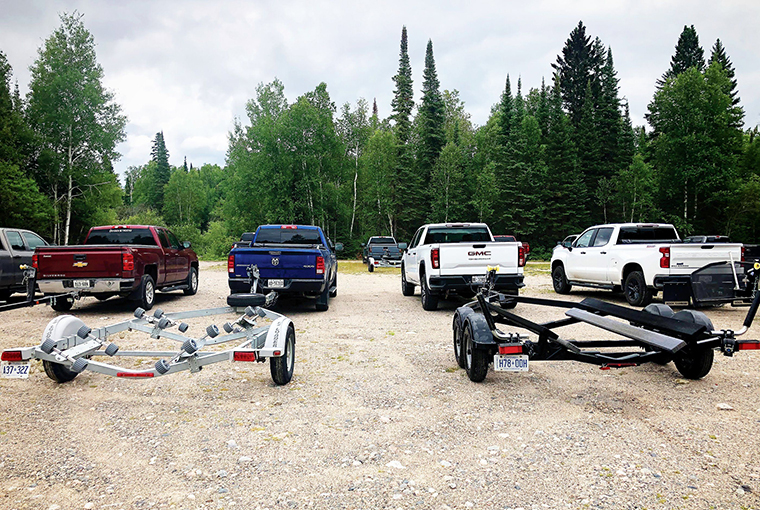 Consider these points when deciding which trailer best suits your needs: bunk vs roller, which is best for you?
Trailering
Over time, roller trailers can cause divots or dimples in your hull where the boat sits on each roller. Bunk trailers offer better hull support by distributing the weight of the boat over the surface area of the bunks. Worth considering if you trailer frequently and/or long distances.
Boats on rollers sit higher off the ground, making them more susceptible to trailer sway due to a higher centre of gravity.
Some boat manufacturers specify bunks only, particularly with core hull fiberglass boats.
Launching
A boat on bunks has to be floated off the trailer by submerging the trailer. This can be a real problem on gradual/shallow-water launches. Conversely, boats on rollers can be pushed (rolled) off the trailer into shallow water, without submerging the trailer.
At steeper launches, both roller and bunk trailers offer easy launching, especially when there's someone available to back the trailer in. Solo launching requires more diligence but can be done with both bunks and rollers.
The friction of bunks is enough to hold the boat without the winch strap, safety chain, and tie-downs in place. Roller trailers, however, require a bit of extra care and can be susceptible to premature launch.
Loading
Winching a boat onto a bunk trailer that's not adequately submerged is a cumbersome task — and downright impossible with a large and heavy boat.
Rollers make relatively easy work of winching boats onto trailers, no matter the water depth at the launch.
Where the launch is steep enough, bunk trailers are easier to load by driving the bow right up to the bow stop of the trailer, no winching required. Known as power loading, this technique is fast and efficient. Attempting this with roller trailers typically results in centring issues. Aligning the keel of the hull with the keel rollers on the trailer is critical for properly loading a roller trailer. This becomes difficult with too much trailer in the water.
Load guides are beneficial with both trailer types.
Cost and maintenance
Roller trailers cost more than comparable bunk trailers. They're also more demanding on the main- tenance side due to more moving parts. Losing a roller can cause significant damage where the roller arm contacts the hull. Bring spare rollers and hardware for repairs at the launch.
---
Originally published in the June 2021 issue of Ontario OUT of DOORS magazine.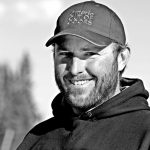 Ben Beattie is a full time fishing guide and outdoor writer, living in Sioux Lookout. His passions are big pike and muskie, lake trout, and walleye. He is also an avid hunter. Ben can be reached at: mail@oodmag.com