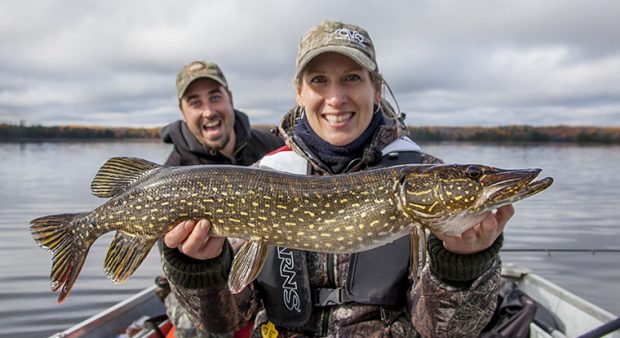 How is the fishing in Quebec?  It doesn't matter if you fish with fly or traditional spinning and baitcasting gear. Come once and you're going to find many reasons to keep coming back.  
Quebec offers a wide variety of species, divided into:
Warm water/predatory: walleye, pike, smallmouth, and largemouth bass
Salmonids: brook trout, lake trout, rainbow trout, landlocked salmon, atlantic salmon and arctic char.
Many great destinations are an easy day's drive from Ontario. You can leave home in the morning and be at camp that evening. 
To make the search for an outfitter easier here are regions of the province – each unique in their own right. 
Abitibi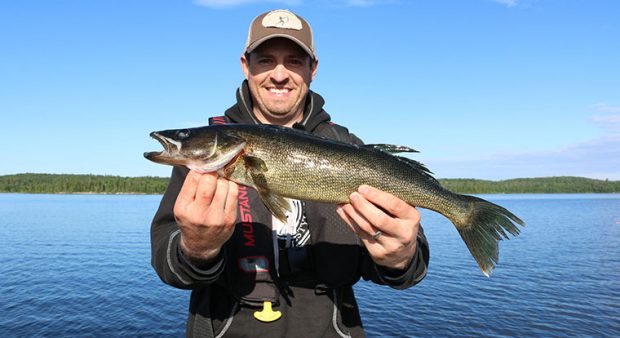 The Abitibi region in the southwest corner of the province, neighbour to Ontario, boasts more than 22,000 lakes and rivers. It's home to several species including brook trout, walleye, lake trout, smallmouth bass, and more.
There are plenty of great angling opportunities here and with that comes great outfitters.
Cote-Nord
Covering the north shore of the St. Lawrence, hundreds of kilometres to the north, this stunningly beautiful region is both wild and untamed.
Salmonids dominate here, with incredible fishing for native brook or speckled trout, arctic char, sea trout, Atlantic salmon, and more.
If you've dreamed of the classic Atlantic salmon fly fishing experience, this is one of the best places on earth to make it happen. 
Laurentides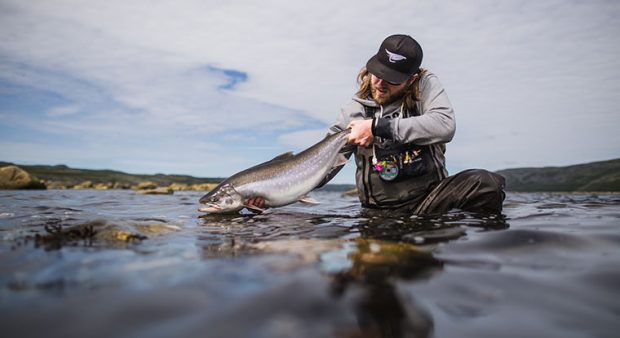 Located in south-central Quebec, within easy driving distance of Montreal, this region is beautiful and fish-filled.
Both salmonids and warm-water fisheries are available here, as well as several outfitters.
Mauricie
Just east of Laurentides, the Mauricie region includes several great fisheries including the massive Gouin Reservoir, home of great walleye and pike fishing.
Trips there can produce walleye from 16 to 18 inches, and pike between 10 to 15 pounds. You'll have to work for big pike, but those who target them will find this fishery produces. 
Nord-Du-Quebec (Eeyou Istchee/Baie-James, Nunavik)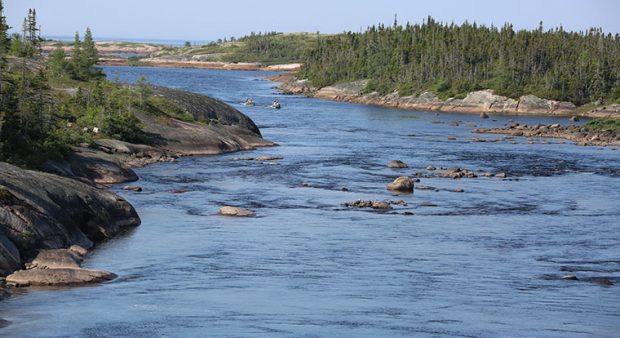 Quebec's far north is hauntingly beautiful, with untamed waters and spectacular fisheries. From the window of your floatplane trip into this region, you will be able to spot black bears and shed caribou antlers.
Fishing for species like arctic char, Atlantic salmon, and brook trout are world-class. As are the walleye and pike fisheries. 
Outaouais
With more than 20,000 lakes and 12 rivers, the Outaouais region in southwest Quebec is both accessible and stunning.
Choose between drive-to operations and wilderness fly-ins for walleye, brook trout, landlocked salmon, largemouth and smallmouth bass, rainbow trout, and more. 
Saguenay-Lac-Saint-Jean
Located in south-central Quebec, Saguenay-Lac-Saint-Jean is home to five outfitters that offer excellent fishing adventures for brook trout, walleye, and more.
In addition to offering packages at many different price points the scenery is unmatched.