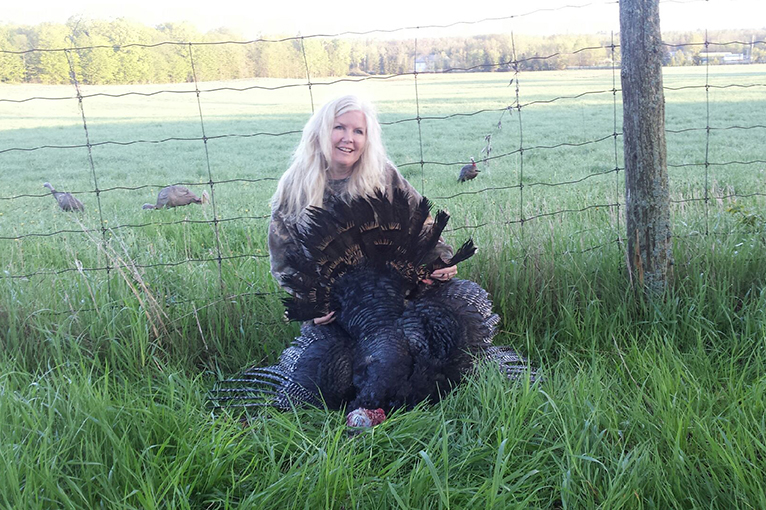 Soon-to-be-married Susan McClean and Derek Hudson received an early wedding present when she harvested a potential record-size wild turkey near Fenelon Falls on May 26.
The 37-pound, 11-ounce tom — McClean's first in two years of hunting — was weighed at Chris' Live Bait in Marmora.
The couple were in a ground blind with Hudson's son Jake when the big bird landed in a field on a former beef farm near McClean's Fenelon Falls home.
Jake made two calls. It took about a half an hour for the potentially record-size wild turkey to get close enough to their decoys to fire the shot.
"It was walking like a dinosaur across the alfalfa field to get to us," Hudson said, describing it as the biggest he has seen, with spurs the size of his pinky.
McClean, who just shot her first moose last fall, was understandably excited.
"She's ecstatic. She was shaking like a leaf," the Madoc man said.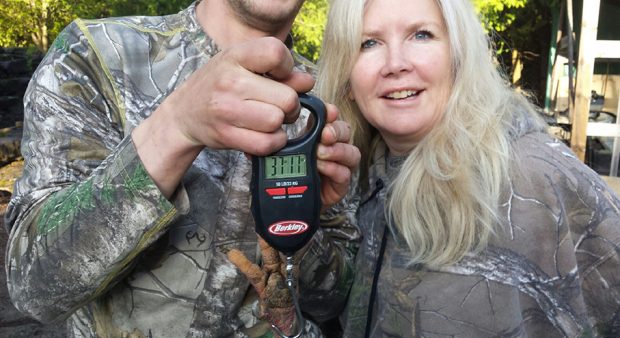 The couple are aware of the 37.6-pound world record shot by David Cody Guess in Lyon County, Kentucky.
They are now trying to reach the National Wild Turkey Federation (NWTF) to report the harvest and learn what to do next. If it is indeed a record, they plan to mount the bird, which is in a freezer for the time being.
For more outdoors news, click here.