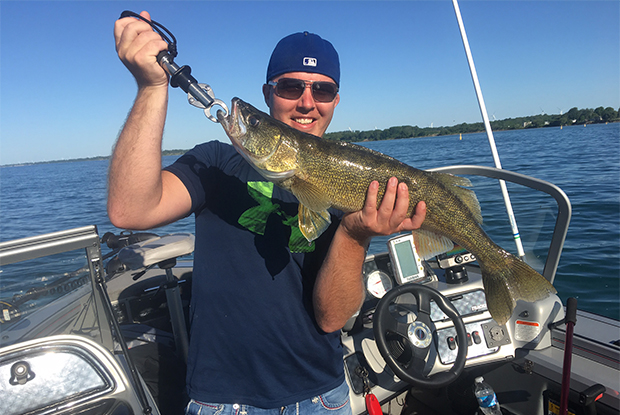 Congratulations to Earl Pennington of Goderich, our Photo Friday winner this week!
Earl and his son, pictured here, went fishing on Lake Erie in celebration of Father's Day. Earl had always wanted to do this, but never had the chance. On their second day his son reeled in this 27-inch, 7.5-pound walleye.
Earl wins an OOD prize pack just for submitting his photo. Don't miss your chance to win! Enter your outdoors photos in our Memory Bank Contest.
Learn how switching to a thin lure profile can bring in more walleye here.