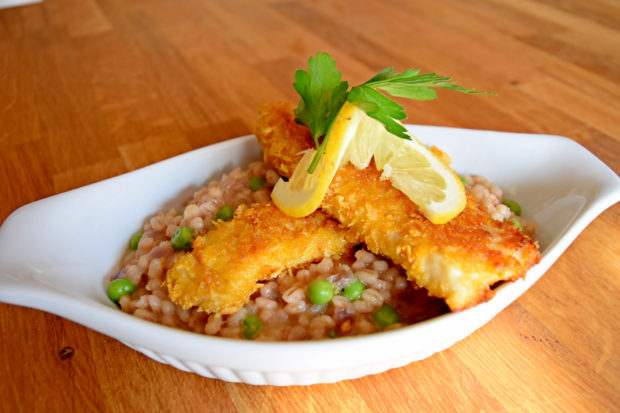 The first time I ever tasted walleye, my father filleted our fresh-caught fish and breaded it with crushed corn flakes. It tasted so good, I fell in love with catching and cooking my own fish at that moment.
Slow-simmered barley has a great creamy texture and pairs perfectly with the crunchy, corn flake crust on the walleye.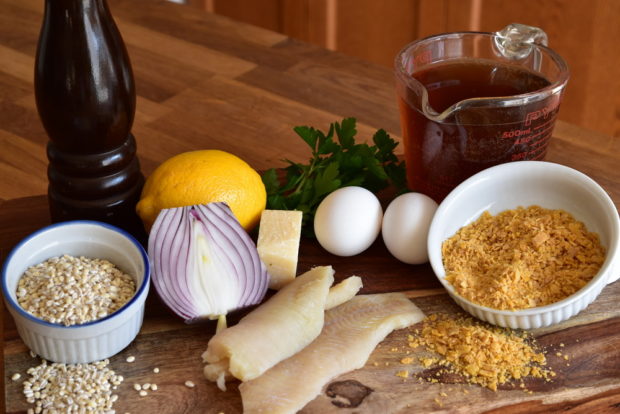 Ingredients
Serves two
-2 walleye fillets, boneless/skinless, cut in half
-Salt and pepper
-1 cup flour
-2 eggs, beaten
-1 cup corn flakes, crushed
-2 tbsp. olive oil
-2 sprigs fresh parsley, for garnish
-2 lemon wedges, for garnish
For barley risotto:
-¼ cup butter
-1 red onion, diced
-1 cup pearl barley
-2 cups beef stock
-2 cups water
-1 cup fresh (or frozen) green peas
-¼ cup Parmesan cheese, grated
-Salt and pepper, to taste
Barley risotto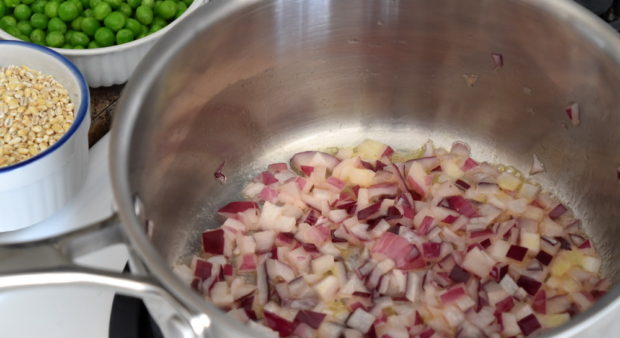 Melt butter in a medium pot. Add red onion and cook for three minutes.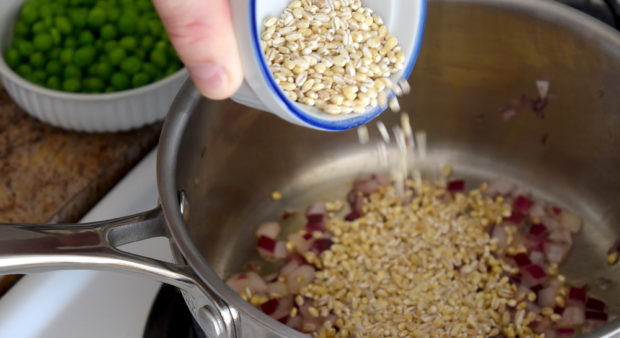 Add barley and toast for five minutes.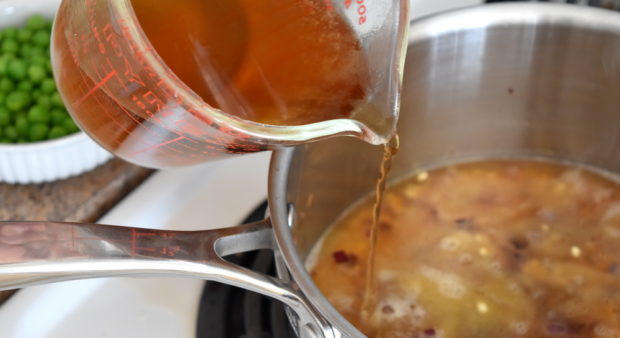 Whisk in beef stock and water. Cook over medium heat for 25-30 minutes, until barley is soft and texture is creamy. If barley is still firm to the bite but liquid is almost gone add an extra cup of water and continue cooking.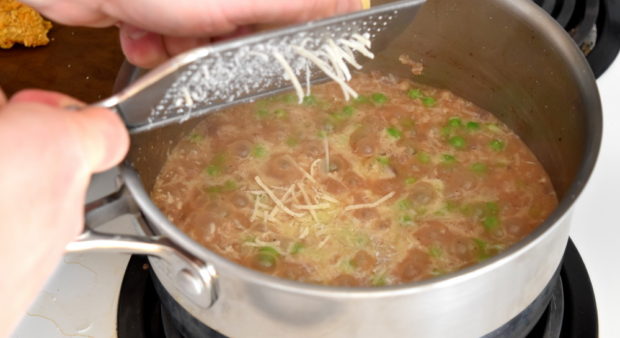 Stir in green peas and Parmesan cheese. Season with salt and pepper.
Walleye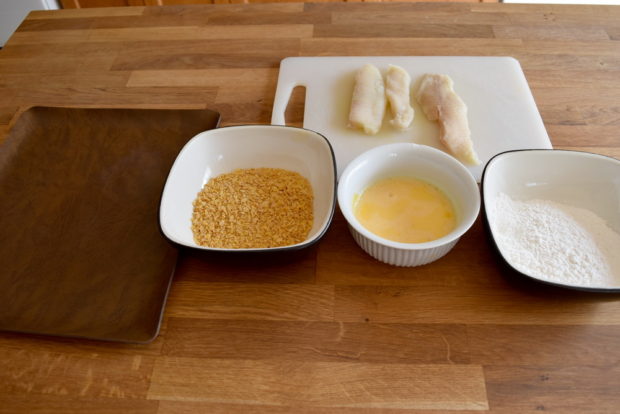 Prepare three bowls, one with flour and a pinch of salt and pepper, one with beaten eggs and one with crushed corn flakes.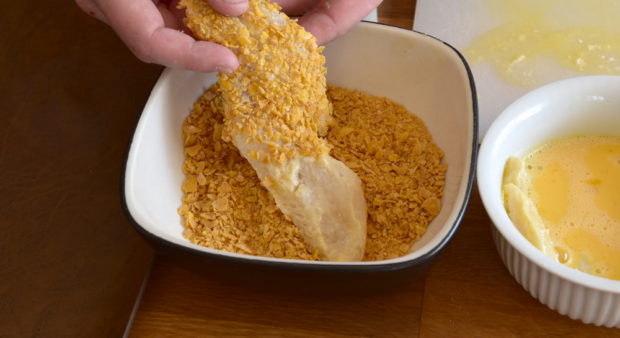 Dredge each piece of walleye in flour, egg, and then corn flakes, in that order.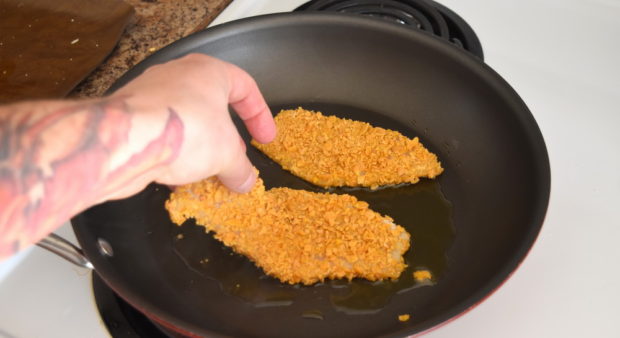 Heat olive oil in a pan over medium high heat. Fry crusted walleye fillets for 2-3 minutes on each side, until golden brown and crispy.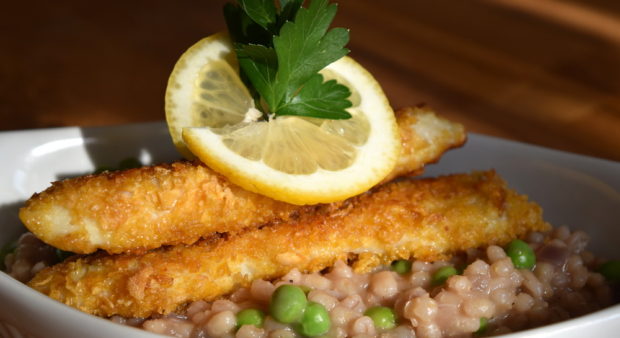 For plating, spoon a good helping of barley risotto onto your plate or bowl, then place walleye on top. Garnish with lemon wedge and fresh parsley. Enjoy your corn flake walleye!
Make this at home! Download a printout of the recipe here.
This recipe first appeared in the May 2016 issue of Ontario OUT of DOORS.