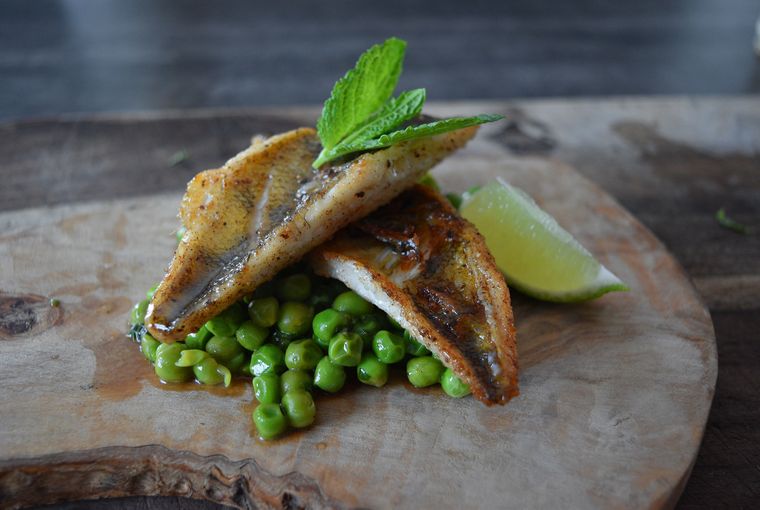 Scaling perch can be a messy task, but the result is delicious, crispy skin. Score the skin by making three 1-inch vertical slices along the skin. This will prevent the fillet from curling when seared.
Ingredients
Serves 2
• 1 tbsp butter
• 1 tbsp canola oil
• 4 scaled perch fillets, skin-on
• Salt & pepper, to taste
For Peas
• 2 tbsp butter
• 2 cups frozen green peas
• 1 tbsp fresh mint, chopped
• 2 wedges of lime
Directions
Heat oil and butter in a pan on high.
Sear perch skin side down. Press down with spatula to keep from curling.
Sear for 2-3 minutes until skin looks crispy and golden.
Flip and sear for an additional 2-3 minutes.
In a separate pan, melt butter, then add peas.
Mix in fresh mint, season with salt and pepper.
Squeeze in lime juice.
Simmer on medium for 10 minutes.
Place seared perch over the peas and serve with a lime wedge.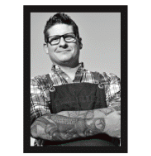 Andrew Rochon is OOD's food editor. You can follow more of his culinary adventures on Instagram: @wilderness_chef
Originally published in the April 2020 edition of Ontario OUT of DOORS magazine.
For more fishing stories, click here