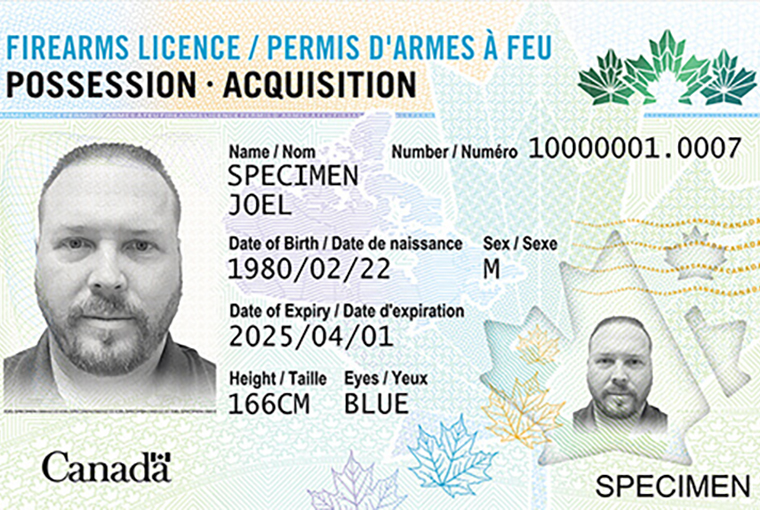 Firearms Possession and Acquisition Licence (PAL) cards will sport a new look with enhanced security features starting this month, Royal Canadian Mounted Police (RCMP) stated on its website.
The Canadian Firearms Program transition to the new PAL will see three valid versions circulated over the next five years, including:
standard cards issued from December 1998 to May 2022
interim cards issued between May and December 2022 that do not contain a magnetic strip on the back of the card
new cards issued starting in January 2023
Previously issued PAL cards will remain valid until they expire, with the final batch set to lapse in December 2027, officials stated.
New PALs will be issued on renewal — those with a valid PAL do not need to do anything, officials reminded.