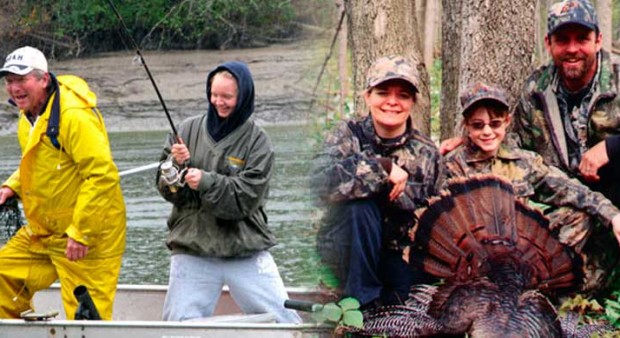 Hundreds of Ontario outdoor enthusiasts, conservationists, anglers and hunters will gather in Mississauga this week for the Ontario Federation of Anglers and Hunters (OFAH) 86th Annual General Meeting and Fish & Wildlife Conference, which runs from March 13 – 15, 2014.
Attendees will hear from a wide range of fish and wildlife experts from the private sector, academia, and provincial, federal and U.S. agencies.
Friday's lineup includes a presentation by the Deputy Minister of Natural Resources; the announcement of the MNR Junior Conservation Award; a review of 2013 by OFAH Executive Director Angelo Lombardo; presentations on migratory birds; the use of unmanned vehicles for aerial surveys; and a panel discussion on the invasive Asian Carp featuring experts from the U.S. and Canada.
Saturday's schedule features talks by MNR staff on emerging techniques in fish and wildlife enforcement, and fisheries assessment, OFAH staff on moose management and the Chief Firearms Officer on firearms regulations. Workshops will cover tips and tricks for fishing in Ontario byAngler & Hunter Television Host Mike Miller, food plots by Shawn Hanna, president of North Exposure Sporting Group, and proper selection and use of hunting and fishing knives by C. J. Buck, CEO of Buck Knives.
The three-day event wraps up Saturday evening with the Conservation Awards Gala and featured speaker Steve Mealey, vice president for conservation, Boone and Crockett Club.
Onsite registration opens on Thursday, March 13 at noon. Visit www.ofah.org/conference for more details, and follow the event on Twitter using ID #OFAH14.
Sorry, there are no polls available at the moment.