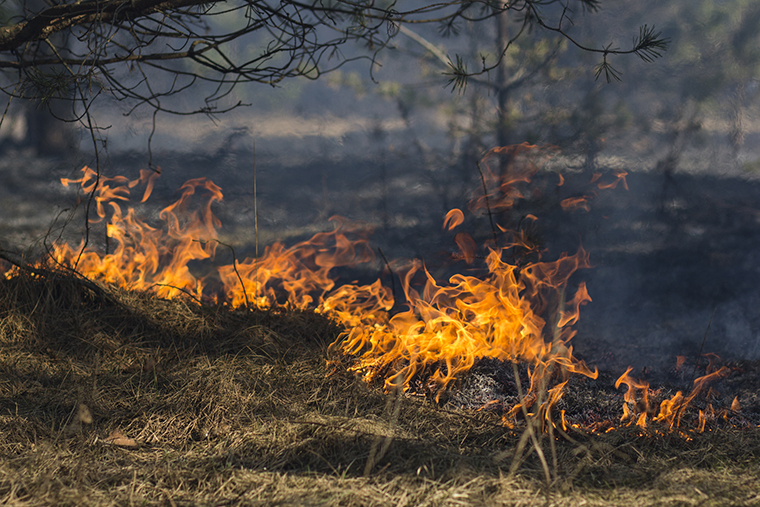 Ontario won't immediately ban outdoor fires in much of the province this year the way it did for more than a month last year, but hasn't ruled out that degree of regulation.
The province enacted a Restricted Fire Zone (RFZ) designation in 2020 in northern and much of central and eastern Ontario to help prevent human-caused fires and aid first responders during the early weeks of the pandemic. It lasted from April 3 to May 16.
With health and safety protocols related to COVID-19 now well established, an RFZ is not necessary at this time, the Ministry of Natural Resources and Forestry (MNRF) stated on March 31 — the eve of a wildfire season that continues until Oct. 31.
"However, the province will continue to assess forest fire hazard conditions now that the fire season has arrived and an RFZ designation may be required if the fire hazard warrants," officials stated.
Weather key factor
The MNRF is closely monitoring weather conditions that will be key in determining how busy the fire season will be. There were 607 wildland fires in the province last year, and about half of them were caused by people, officials said.
"Our government has been diligently monitoring the COVID-19 situation in the province as well as planning and preparing for the wildland fire season within this evolving landscape," MNRF Minister John Yakabuski stated. "Nothing is more important than protecting the safety of the people and communities across the province, including our staff. We will continue to deliver emergency services in the safest work environment possible for employees."
Many municipalities, such as the City of Kawartha Lakes, enact automatic bans on outdoor burning for the month of April.
Click here to learn more about forest fire management in Ontario.
For more COVID-19-related stories, click here
Click here for more outdoors news