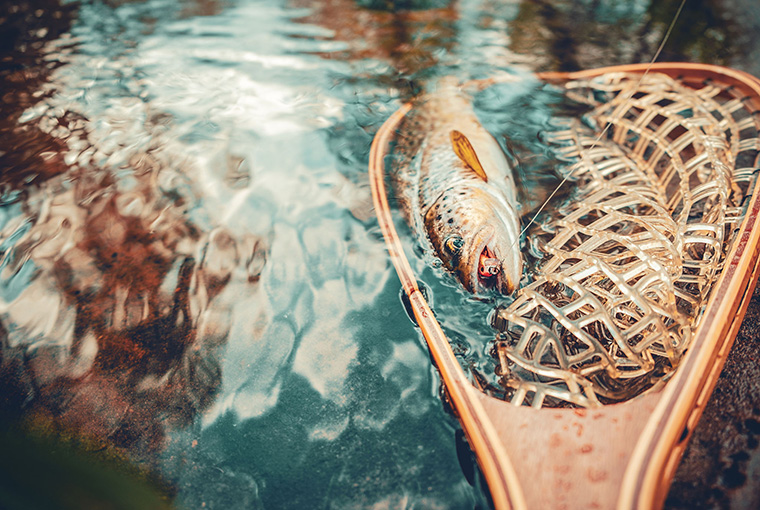 A proposed change to catch-and-release regulations that would allow anglers more leeway to photograph and measure their catch was posted on the Environmental Registry of Ontario on Feb. 17.
ERO Bulletin 019-5045, which details the proposal, is open for public comment until April 21. Current regulations require anglers to immediately release fish where retention or possession is prohibited. These include fish that are caught out of season, over the daily catch or possession limit, of a restricted size, or improperly caught. Also, if the fish is alive, it must be released in the manner that causes the least harm, which rules out delays caused by photography or measurements.
Barriers exist
The Ministry of Natural Resources and Forestry (MNRF), however, recognizes that current regulations, while effective for enforcement, provide a barrier for some fishing activities such as catch-photo-release tournaments, and community science programs (which could be used as fisheries management tools), as well as the enjoyment of the angling experience.
The proposed changes would:
Allow anglers to delay the release of a fish caught during the open season for that species only long enough to photograph, measure, and weigh, if the fish is of a restricted size or over daily catch and possession limits; and
Require the immediate release of fish that are out of season, are species at risk or are otherwise prohibited under the existing recreational fishing rules
Proposal low risk
After consultation with catch and release experts, the MNRF believes that these proposed changes are relatively low risk to individual fish and fish populations. Changes such as this, which require the approval of the MNRF and the federal Fisheries Oceans Canada, take time, however. The target date for implementation, should it occur, is Jan. 1, 2025, officials stated.
The Ontario Federation of Anglers and Hunters (OFAH) was one of the driving forces behind the proposal.
"For years, there has been confusion about Ontario's rules governing the release of fish," OFAH Fisheries Biologist Adam Weir said. "For example, even during the open season, an angler must immediately release a fish that is unlawful to possess due to a size limit. Taking extra time to take a picture, measure, or weigh a fish in these situations could be interpreted as being a contravention of the fishing regulations and therefore illegal.
This has caused uncertainty and plenty of debate within the MNRF, enforcement, and the angling community. But after considerable advocacy by the OFAH, the Ministry has listened to our requests and is proposing to evolve the rules on the release of fish while maintaining key aspects that will provide greater clarity and flexibility without compromising the conservation of our fisheries."
To view the proposal and comment visit www.ero.ontario.ca/notice/019-5045.  There is also a survey at the site, allowing you to provide input regarding the proposed changes.