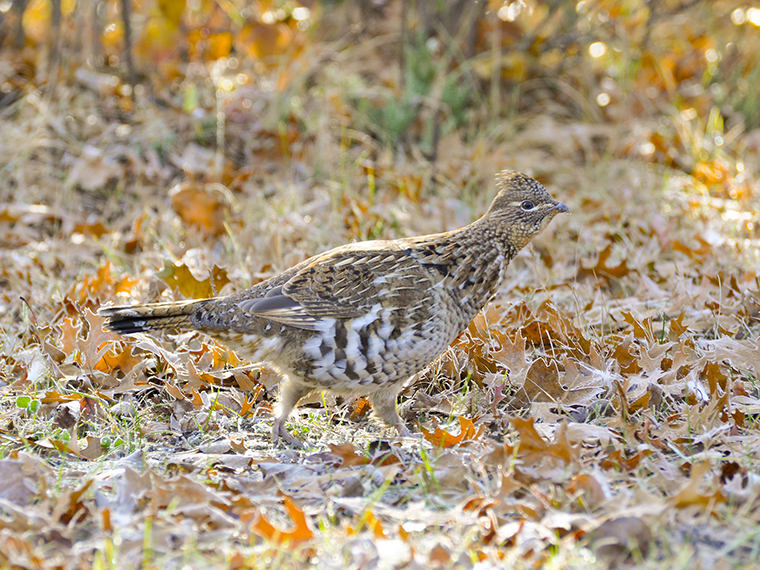 A study to determine the extent of West Nile virus (WNV) exposure in wild turkeys and ruffed grouse is entering its second year.
Dr. Amanda MacDonald is once again asking hunters to participate in her study by sending in blood samples of harvested grouse and turkeys for testing. Anyone interested can begin the process by emailing her by clicking here prior to this fall's hunting season.
Participants will be sent envelopes with instructions, submission forms, and Nobuto blood filter strips. When testing is complete, hunters send the package back using a provided pre-stamped envelope.
Last year's results in
The results from the fall of 2018 showed that 4.2% of ruffed grouse and wild turkey samples (9/215) were positive for WNV antibodies, six from Ontario, (four wild turkeys, two grouse) and three from Québec.
In addition, 8.4% (18/215) of birds (all ruffed grouse) were "flavivirus positive," 16 from Ontario, two from Québec. These birds were likely also positive for WNV antibodies but levels weren't high enough to categorize them as such.
Wear gloves when field dressing
MacDonald says that proper cooking should eliminate the risk of West Nile virus. She advises hunters who have cuts or open sores on their hands to wear gloves when field dressing birds in areas where WNV occurs. She says that mosquitoes actually pose the greater risk for WNV, so advises hunters to protect against bites.
WNV is a disease spread by mosquitoes, predominantly to humans, horses, and birds. Symptoms in humans include fever, head and body aches, mild rashes and swollen lymph glands.
For more information, click here.
MacDonald is working on the study in partnership with the OFAH, Environment and Climate Change Canada, and the Canadian Wildlife Health Cooperative (CWHC).
For more outdoors news, click here