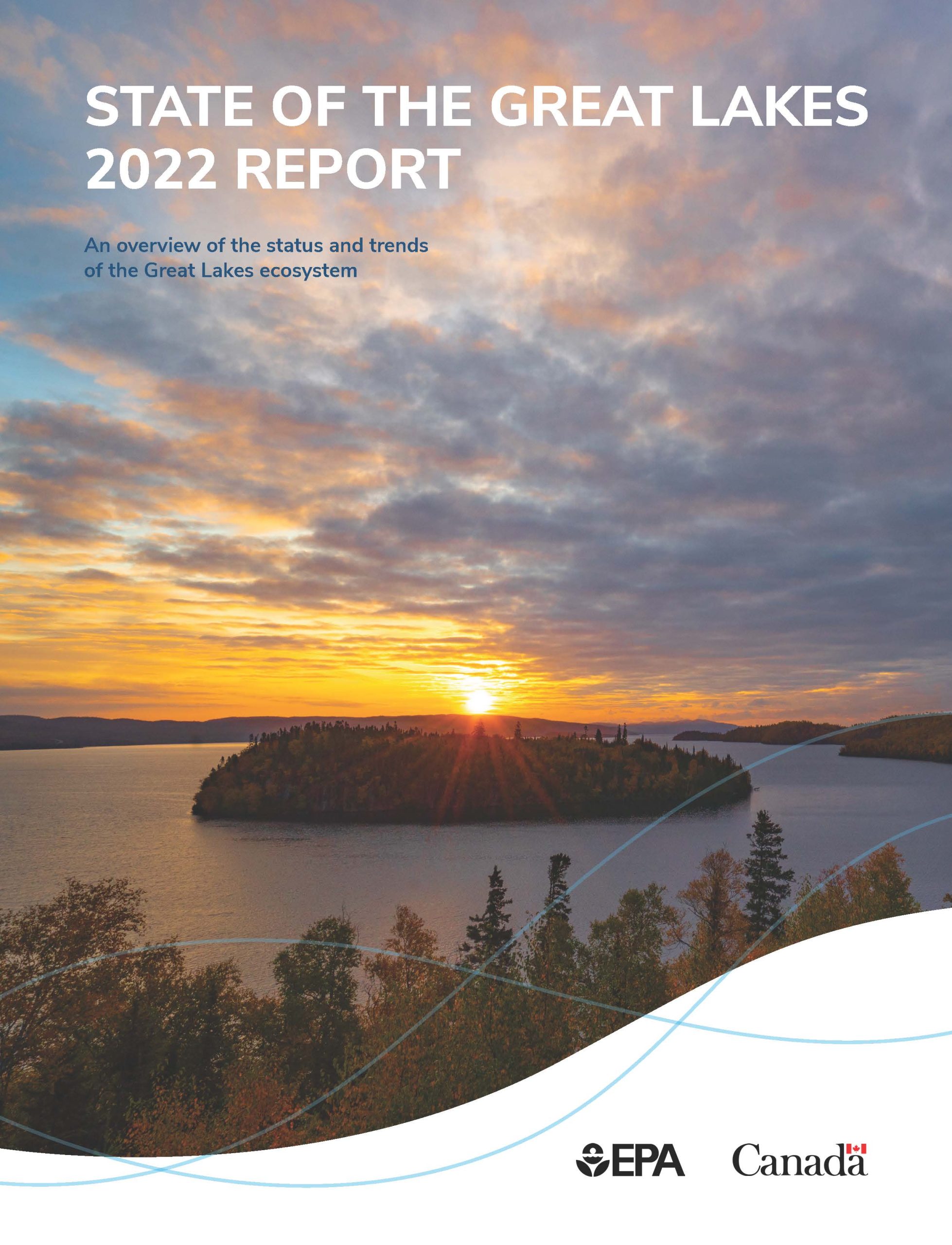 The report, published every three years, and compiled by Canadian and American governments, rates the lakes on nine different indicators and gives each lake an overall grade.
One of the biggest questions asked is "Can we eat the fish?" The short answer is yes, provided consumption guidelines and advisories are followed. However unrestricted fish consumption is not yet possible.
An indicator examining if the lakes are supporting healthy wetlands and populations of native species showed mixed results. While coastal wetlands are healthiest in northern lakes, changes in the food web caused by invasive species are having impacts.
On the topic of non-native species, the conclusion was the rate of introducing new species has slowed, but there are impacts from established invasive species and some species are spreading within the Great Lakes.
Toxic chemicals are also generally on the decline in the Great Lakes, though concentrations still pose risks in some areas. Other indicators looked at drinking water, swimming, nutrient levels, groundwater impacts, and the fallout from land use changes.
Overall, Ontario's two northern lakes, Superior and Huron, received good and unchanging ratings. Lake Ontario was assessed as fair and unchanging to improving. Declines in contaminants in fish and fewer beach closings were cited as improvements. Erie didn't fare as well, being rated as poor and unchanging. While credit was given to the walleye fishery, it was noted high nutrient levels and associated algal blooms are continuing. Lake Michigan was rated fair and unchanging for its diversity, swimming, and recreational use.
Read the full report here: https://binational.net/wp-content/uploads/2022/07/State-of-the-Great-Lakes-2022-Report.pdf