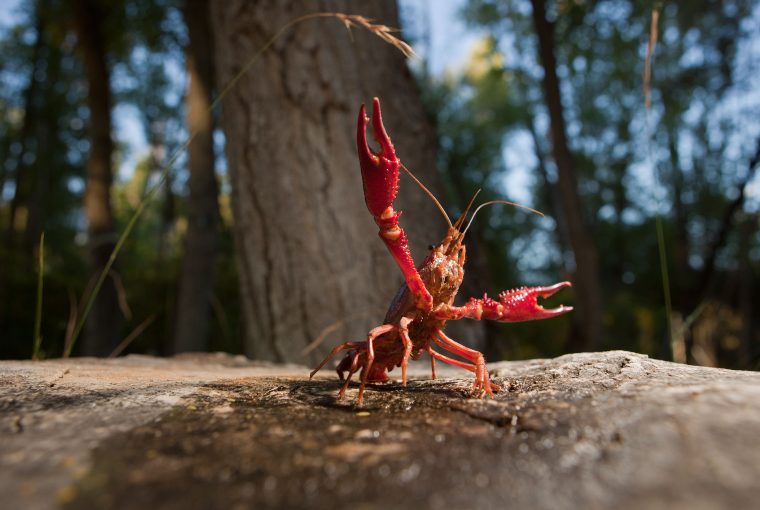 A recent study determined that as many as 144 additional invasive species could potentially invade the Great Lakes.
Great Lakes Aquatic Research and Management consultant Alisha Davidson was lead author on the study, which focused on invasive species that have a pathway to invade the Great Lakes but have not yet done so.
The list included 64 plants, 40 fish, 28 crustaceans, four algae, a flatworm, and two bryozoans. Algae, mollusks and plants were the top three that could cause the most ecosystem damage.
Brook Schryer, aquatic program specialist with the Ontario Federation of Anglers and Hunters Invading Species Awareness Program, said many species could harm the Great Lakes.
Grass carp, which have been found in the US waters of Lake Erie but not yet in Canada, topped the list for invasive fish, followed by tench, northern snakehead, Eurasian ruffe, and rudd.
Unwelcome guests
As for invertebrates, red swamp crayfish, New Zealand mudsnail, and Chinese mitten crab have been found in Ontario waters, but are not yet established. Hydrilla, Brazilian elodea, and parrot feather were rated as the most dangerous plants.
"The immediacy of a threat is most commonly determined through a combination of an organism's ability to arrive in the basin, survive in the basin, reproduce in the basin, and its ability to spread," he said. "Unfortunately, the list we see here is sobering as it demonstrates an extensive list of species that check those four boxes and could disrupt our environments, our economies, and our way of life. "
On the move
Schryer emphasized the threat isn't just to the Great Lakes.
"Aquatic invasive species, whether intentionally or unintentionally, find ways to cross land as they find themselves in new, otherwise un-infested waterbodies," he said. "Pathways such as boating, angling, bait buckets, contaminated equipment, etc. all give these aquatic invasive species a mode of transport inland once they're established and found in Ontario's waters. This is why it's so important that we each clean, drain, dry our vessels every time we leave a waterbody."
List toppers
Fish
Invertebrates
Plants
· Grass carp
· Tench
· Northern snakehead
· Eurasian ruffle
· Rudd
· Red swamp crayfish
· New Zealand mudsnail
· Chinese mitten crab


· Hydrilla
· Brazilian elodea
· Parrot feather


Click here for more outdoors news