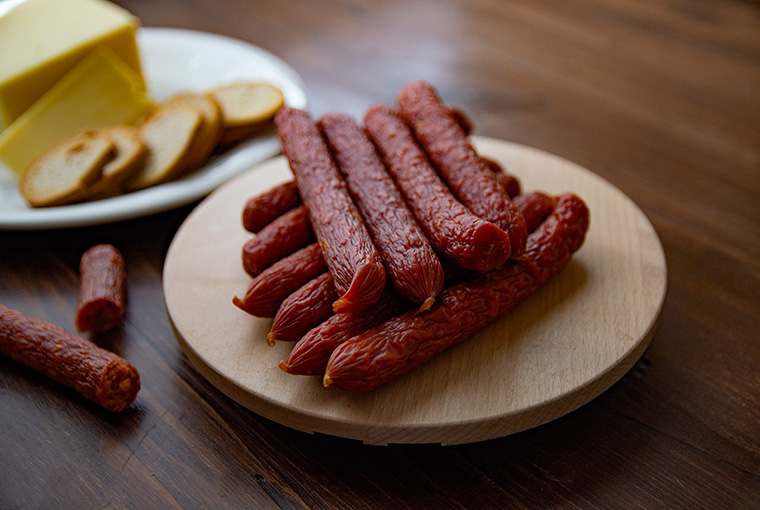 Not only are these smoky little meat sticks a great snack in the blind, but they're also an awesome gift for farmers who let you hunt on their land.
Ingredients
Makes 2 pounds
1 lb fine ground goose breast
1 lb fine ground pork shoulder
1/2 tbsp cracked black pepper
1/2 tbsp kosher salt
1/2 tbsp paprika
1/2 tbsp garlic powder
1/2 tbsp onion powder
2 tsp maple syrup
1.5 tbsp pink curing salt
1/2 cup cold water
1 pack of 19 mm smoked collagen casings
Directions for pepperettes
1. Mix all ingredients thoroughly in a large bowl, making sure all spices are evenly incorporated into the meat and that the pork and goose are well blended.

2. Load meat into the sausage stuffer and roll casings onto the spout.

3. Fill casings tightly, tying them off every 6 inches.

4. Place into a plastic bag and let cure overnight.

5. The next morning, set the smoker to 200 F and smoke until internal temperature reaches 155 F. Let pepperettes cool.
6. Vacuum seal and freeze pepperettes that won't be eaten within 1 week.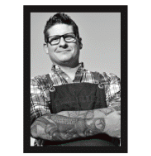 Andrew Rochon is OOD's food editor. You can follow more of his culinary adventures on Instagram: @wilderness_chef
Originally published in the Jan.-Feb. 2022 issue of Ontario OUT of DOORS